In the digital era, businesses across the world are increasingly making their presence in the online space to reach out and satiate the needs of the targeted audiences efficiently. A business simply cannot grow and drive sales properly in today's time if it doesn't have a website. The need for a user-friendly, responsive, customized, and professionally designed business website is growing among the owners who are planning to operate their businesses online.
If you are also looking forward to starting an online business, then consider using a WordPress Theme to get multiple benefits and build your online store quickly without spending a significant amount of money.
Benefits of Using a WordPress Theme
High Usability
Regardless of the industry, vertical or niche of your small business, you can leverage WordPress to develop and design your site. Using a WordPress Theme can enable you to customize your website quickly, change the layout, add and manage content efficiently even when you do not have any coding or technical skill. Just choose one of the best WordPress business themes while building your site on WordPress that fits all your requirements perfectly, fine-tune the appearance of your website and launch it without delaying any further.
No Coding Requirement
You do not need to know to code if you choose to build your site on WordPress. Following the step-by-step guide and leveraging readymade shortcodes can enable you to develop and design your online store in an eye-catching way. According to your business needs, you can adjust all relevant functionality without any hassle.
Related Article: Your Guide to Starting a Podcast with WordPress
Responsive
Besides website traffic, if you also want to drive mobile traffic seamlessly to your site and increase your sales fast, consider choosing a responsive WordPress Theme. A responsive web design displays all your content clearly to the mobile and tablet users. You won't have to worry about the web page loading speed on portable devices and can retain a large volume of both mobile and web traffic on your site effectively if you choose a WordPress Theme for your website.
Updated Features
To ensure all the essential features of your website are up-to-date, consider choosing a WordPress Theme. Your site will load quickly when it automatically undergoes the update procedure regularly. You won't even have to bother about spam issues, if you make use of a WordPress Theme, as it contains updated anti-spam and privacy protection features. On https://www.templatemonster.com/, you will get a wide range of feature-loaded WordPress Themes.
Also Read: Practical Hacks To Improve User Experience For WordPress Database
SEO-Friendly
Within a few months of the beginning of your online business, your website can achieve a first-page ranking in the search results of Google and other notable search engines. You can increase awareness, exposure, and visibility of your business website more if your site is SEO-friendly. Every Premium WordPress Theme has built-in SEO features that always get updated whenever there is a change in the standard SEO practices. You can optimize your website content seamlessly without any need of an SEO expert if you use a WordPress Theme.
When you are all set to kickstart your online business, then instead of hiring a web design agency, consider choosing a feature-rich premium WordPress Theme. Besides saving a considerable sum of money, using a WordPress Theme will enable you to own a top-quality and professional business website.
Related posts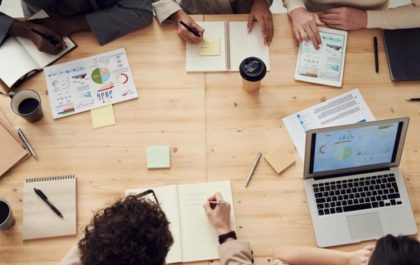 How to Plan a Project That Is Guaranteed to Succeed
Planning and executing a successful project can be a challenging task, especially if you have never done it before. But,…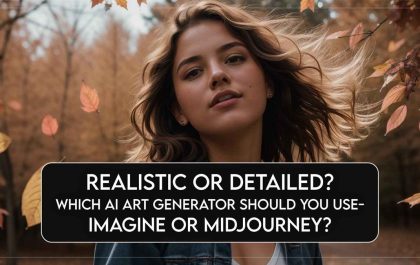 Realistic Or Detailed? Which AI Art Generator Should You Use – Imagine Or Midjourney?
Setting the Stage for AI Art Generation Artificial intelligence (AI) art generation is a rapidly developing field with the potential…