Make a Popular Website: In the world of competition, numerous companies offer their products and services, and it is quite challenging to stand out in the market based on your product only. Especially when the importance of marketing is increasing, in this plethora of vendors, no matter how amazing your product or service is, if you are not in customer's attention, it is difficult to get more and more customers.
Especially in the digital revolution, it is an option but mandatory to have a digital presence. These days, business without a digital presence is not popular among consumers. Therefore, companies need to establish their digital presence with a rock-solid website and social media.
Social media has attracted a larger audience, but this is also a drawback too. Having a nicely-designed popular website has its many advantages, but one of the biggest among them is inviting and presenting your content in a clutter-free and exclusively branded interface. In this way, you can lure and impress your audience in a better manner.
Making a popular website is more accessible these days compared to the times where you needed a web developer for basic website setup too. Today, through many online services, and educated layman can simply design an essential website by himself. It is easy, but usually, people get bogged down into what is CMS, what is the registration process of a domain name, how to choose WordPress theme, etc.
So let's get into the step-by-step guide to make a website.
Also Read: 5 Key Reasons for Using a WordPress Theme for Your Business Website
Finalizing a Domain Name:
First and foremost, to start building a website is the domain name. A domain name is the web address people use to come to your site. You can get your website domain from $10 to $50 per year. GoDaddy .com or Domain.com is the popular website where you can get your domain name registered. Your website domain name is a crucial factor in gaining audience and popularity on your website. According to digital marketers, it should be catchy, more comfortable to remember, and short for gaining maximum traction. Also, it should have a name that is around either your business name or one of the top keywords associated with your business.
Sometimes, the name you have decided for your domain is taken or occupied. There is no need to worry as there are millions of websites out there, and billions of new combinations or names are still possible and available.
Acquire Website Hosting:
After getting the domain name, you would also need web hosting. Web hosting services provide you with hosting and storage of website files so that your content is accessible for the general audience. Without Web hosting, your content and related data are not available for your audience.
Web Hosting services are readily available, and numerous companies are offering reliable services from $3 to $10 a month. Quite a cheap but essential investment for your business!
A typical good website hosting service provider provides One-Click Install for WordPress, 24/7 Customer Support, Bandwidth with no limitations, custom email accounts, etc. Make sure that you opt for the service that provides stated features.
Also Read: Comparium: Automated Website Testing Tool
Sort out the Website Building Platform:
After your domain name and web hosting are sorted, now it's time to select and install the CMS or Content Management System. Well, there are many available out there in the market, but there is one that has made lives easier for web developers, i.e., WordPress. Almost 30% of the world's websites are running on WordPress Platform.
Setting up your website on WordPress is quite easy, and nearly every web hosting supports the WordPress ecosystem. It has a fundamental, simple, and easy-to-use interface to design interface and content.
Once you install WordPress at your domain address, you should test that everything is working fine together or not. If all are working well, you will get a basic skeleton of a working website. It doesn't look right, don't worry, let's learn to design and take your custom web design to the next level in the next heading.
Design the Website:
To make your website attractive, let's start with choosing and adding a theme, customize it, and keep on adding additional branding elements.
WordPress offers a wide range of themes and outlooks that can simply transform the way your website looks, and you can change the themes as per your ease. Interestingly, there are many WordPress themes available for free at WordPress.org. Almost every theme provides an individual feel and outlook relevant to website needs.
Once you have decided on the theme, go to the sidebar, click on "Add New" under "Themes." After installation, click on "Activate" and import design to your popular website. Then, you will have numerous customization options available for you to pick and choose. Then, you can add logos and customize colors and pallets as per your business branding. Furthermore, there are many options available for adding sidebars, widgets, etc.
The attempt of thematic design can simply ace the look. Therefore you need to experiment with multiple designs by putting your content along with them and review the look.
Also Read: Practical Hacks To Improve User Experience For WordPress Database
Conclusion:
There are many reasons that some of the websites are popular among people. And many of the basic ideas are simplicity, finesse, and user interface, people like to spend more time on the websites which provide clarity, value, and convenience. Therefore, it is important to empathize with the audience and design accordingly.
Related posts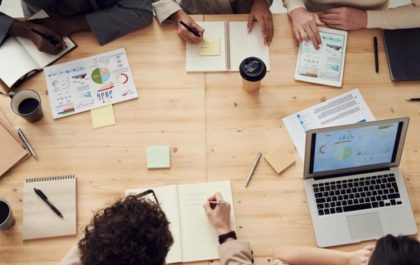 How to Plan a Project That Is Guaranteed to Succeed
Planning and executing a successful project can be a challenging task, especially if you have never done it before. But,…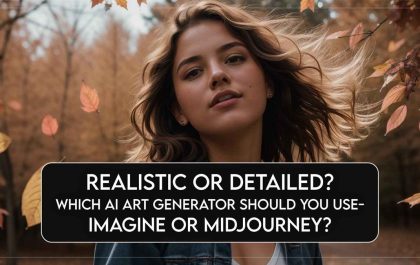 Realistic Or Detailed? Which AI Art Generator Should You Use – Imagine Or Midjourney?
Setting the Stage for AI Art Generation Artificial intelligence (AI) art generation is a rapidly developing field with the potential…