If you're all geared up to begin an IT school or degree or certificate program, you're probably aware of what the profession is like, at least in a general way. But be careful, because there are a lot of myths floating around out there. As a future member of the information technology profession, it helps to become aware of these pieces of misinformation sooner, rather than later. Some of the myths are about degree programs, and others are about the profession. Expand your mind by learning the truth.
Myth: Tech Professionals Have Poor Social Skills
Those with information technology degrees are some of the most well-rounded in the modern business world. Nowadays, IT employees work in every sector of the economy, from engineering and marketing to retail management and government administration. Tech workers have to interact with so many types of personalities, and they forced to develop social skills at a very high level. 
Myth: It's Commendable to Work Full-Time During School
The smart way to meet your financial obligations of tuition and fees is to apply for a student loans. When you get an education loan, you gain several key benefits. First, you will be able to focus on your studies and not worry about holding down a job while you strive for your diploma. Second, you'll get a reasonable interest rate along with a repayment plan that includes an affordable monthly payment that suits your budget. Getting a student loan is one of the best ways to make the demands of IT school tolerable, not to mention a cost-effective way to finance your education.
Myth: School is All About Coding
You'll participate in gaining knowledge to have a long and successful career after graduation, including learning to code or sharpening the coding skills you already have. But there is much more to an IT degree than just that. You'll learn system testing, project management skills, technical writing, and trouble-shooting, all of which can bolster your resume in addition to strictly being known as a coder.
Also Read: Organizational Culture or Career Planning – Notes with Career Planning Tools to Venture
Myth: It's Impossible to Get Experience Without a Job
You can gain experience in several ways that do not require you to take on a full-time or part-time job during your academic years. Even online schools can help you find intern positions that demand just a few hours per week. These arrangements can boost your resume and show potential employers that you made the extra effort to gain some real-world knowledge in the field. In addition to doing intern work in small doses, it's possible to volunteer with non-profit organizations that need tech help for a few hours each weekend. 
Myth: There are Few Career Paths
It may have been the impression years ago, but today there are plenty of high paid jobs open to IT degree holders. In addition to some of the obvious ones like programming, accounting, engineering, and information security, IT pros are in high demand at advertising agencies, law firms, management consulting companies, and manufacturing entities. Gone are the days when computer program writing was the primary career field for people with technical degrees and skills.
TheITbase
TheITbase gives tech help to Audience. Learn how to utilize Technology by How-to guides, tips and also you can find cool stuff on the Internet.
Related posts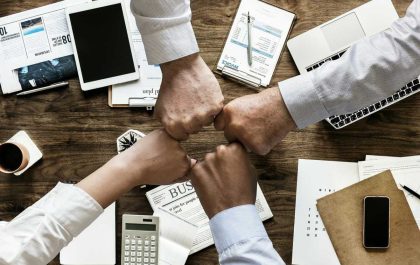 The Next Generation of Leaders: Insights from IB Business Management
With rapid globalization and technological developments, leaders have never been in greater demand. The International Baccalaureate (IB) program, widely acclaimed…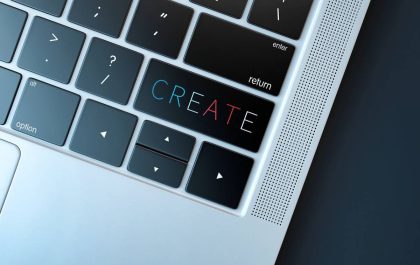 Unleashing Innovation: The Secrets Behind Successful Slot Game Developers
1. Introduction In the dynamic world of gaming, slot game development stands out as a thrilling and innovative field. In…