The academic life is one of the most joyous times for us all. It allows an individual to experience life in its true meaning. They use social networking, thrive at every level, and strive to utilize their time in the best possible ways. It is this period of life when the saying "you live only once," seems to hold meaning.
This time in our life is all about experiences, learning, and knowledge. We find both the like-minded peers and those with whom we have a difference of opinion. All of us come across many obstacles and face several challenges as we learn about the lessons that life has to teach. Knowing how we can utilize our time and energies to transform our lives can make all the difference.
It is, therefore, essential to know about a few ways to excel in our academic lives and make a lasting impact everywhere we go. So, let's find out what those crucial and helpful tips are.
Equip Yourself With Knowledge
The academic life is all about utilizing every minute of your time to gain relevant knowledge. This relevance refers to all the contemporary issues that you are dealing with at a particular time. Virtual classes can be an essential way to better prepare for emergency circumstances, such as the ongoing lock-down. In this context, online masters in emergency management could be particularly useful to learn about safety and survival.
Master the Skill of Time Management
Time management is the first and foremost skill to master for every youth, entrepreneur, or even a business owner. If you know how to bring about your time, then you have won half of your battle. It is primarily because of the trends that set now benefit you for the rest of your life. Being a good time manager opens the door of opportunity for you wherever you go. It also enables you always to honor your promises. Over-time, this strategy establishes your reputation for punctuality. From a broader perspective, such an approach benefits you in any business or organization, allowing you to prosper and grow.
Also Read: Leadership Case Study Sample
1. Set up Pragmatic Milestones
A significant mistake that many of the young leaders make is that they set up too many stringent targets. This one is not to blame because they seem to think they have the enthusiasm to surmount any challenge. However, the key to achieving your objectives is in setting realistic milestones and benchmarks. What's also important is to be flexible and make amends in your plans whenever required. While this may seem a step backward, it is a way to proceed forward. Over time, such an approach turns you into an individual who strategies things and works according to a plan.
2. Acquaint With Likeminded Peers
As the famous proverb goes, "teamwork makes the dream work," you should surround yourself with like-minded peers. It is essential because it helps establish a support system for yourself and others. Whether it is about attaining good grades or excelling in any area of life, moving forward together can make things achievable. It allows you and your friends to share your thoughts, experiences, and the desire for success. In the long-term, you learn to develop useful contacts through networking and bonding. However, you should remember that it is essential to be accompanied by positive and progressive people, or else, your effort could be counterproductive.
Also Read: Best Apps for Engineering Students Need to Have in their Smartphones
3. Enjoy Your Journey of Learning
You can only learn if you have the zeal to enjoy the process. Take things lightly and in gradual steps to excel in your academic life. As the famous saying goes, "there's no age for learning," this process will remain with you for the rest of your life. So, it is essential to cherish every bit of your efforts. Such an approach will also enable you to learn limitlessly and without bounds. Grasp and observe the occurrences and happenings in your life as carefully as you can, but don't overdo it at any cost.
Last Few Words
Your academic life is the essence of your life and, therefore, requires that you make the most of it. It is imperative to attain good grades, but it is also essential to give yourself a direction. The key to success is in learning to survive under pressure, managing the available time, setting pragmatic milestones, and finding support through like-minded peers. It is also essential to go through a process of self-discovery and some introspection. It will enable you to realize your inner self and discover your strengths. Last but not least, you must enjoy the process of learning because that will make it worthwhile. Opting for the ways mentioned above'today' can help you to have a successful 'tomorrow.'
Related posts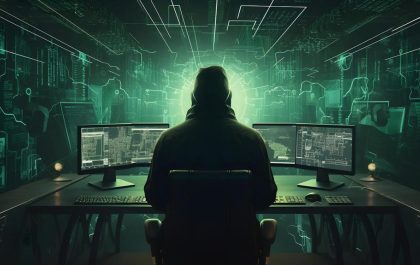 Cybersecurity's Blind Spot: Understanding the Scope of IP Theft in Healthcare and Pharmaceutical
Anastasios Arampatzis In the rapidly evolving landscape of the healthcare and pharmaceutical industries, intellectual property (IP) stands as the foundation…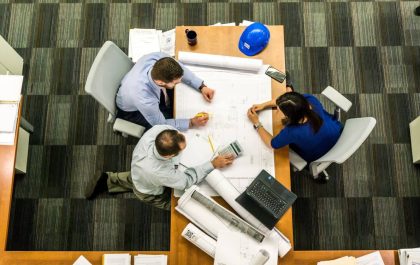 Data Analytics in Revenue Cycle Management (RCM): Leveraging Dental Software for Insights
The healthcare industry has been undergoing a major transformation in recent years, with a growing emphasis on data-driven decision-making. This…