Personalized Learning App: Parents often listen to their children, saying that they face problems while solving mathematics problems. To solve this, parents ask for extra classes or contact the tutors. But little do they know the main problem is that the student is not getting the concept clarity. Mathematics requires a deep understanding of the techniques and formulas. The students cannot cram the method, so proper clarification of the method is essential.
Individual attention has given many students to outshine in this subject. It requires setting goals and proper concentration. To improve mathematics performance, many parents have switched to personalized learning apps for their children, which help give complete knowledge about the concept. It makes the process easy and fun and makes it knowledgeable at the same time. Personalized learning app makes learning customized for the students as every student is different on its own. Every student requires a different technique for learning and practising. Not only this, but many personalized apps provide NCERT solutions for class 7 maths and other standards as well. These solutions help the students to know the answers and can understand their mistakes and improve further.
Personalized Learning App
Personalized learning apps are of an instructional approach that supports students who prefer individual learning. The customized learning app's perspective is to improve the performance level and do this by providing mock test paper regularly, eBooks, revision papers, etc. and instantly provide the sample papers' results. These days teachers have also started inducing students to focus on personalized learning. They understand that customized learning helps in a deep understanding of the concepts and results in their performance improvement. It pronounces as it is like giving an individual teacher to a single student, and by this; the student will put all his/her efforts in doing well. These personalized learning apps follow the same techniques, followed by a book of NCERT maths class 7.
Mathematics goals to focus on learning-
Sometimes, the student gets conscious while solving the maths question when solving under the teacher's direct influence. The personalized learning app will help your learning technique shift focus on learning where individual attention provides to each student. It helps in construction the confidence of the student in performing well. Personalized learning app focuses that every student understands the tough mathematical equations, theorems and concepts well.
Use mathematical representations-
Personalized learning apps help provide different mathematical expressions that help them deeply understand the mathematical concepts and process.
Promotes mathematical reasoning and problem-solving-
Personalized apps focus on providing reasons and problem-solving techniques with mathematical modelling. It will make math easy by providing reasons behind every method which will make math a fun experience.
Personalized learning apps will help in practice with questions that will help develop the student's mathematical thinking. These questions will induce the students to think and understand the concepts deeply.
Also Read: Python: The Language of the Future
The personalized learning app will be full of tips and tricks that will make it easy for the undergraduates to learn about the concepts and methods of math. It will help the students retain the techniques, making it easy to solve the typical questions.
These personalized learning apps provide with all the NCERT solution for class 7 and other standards as well. We all know the teachers cannot answer all the questions in class due to time constraints. So these apps will help to get all the solutions and will motivate them to solve more.
It is undeniable that without mood no one can solve math questions. While using personalized learning app, you can open it anytime you want. You can even have access to it in the midnight as some prefer to study during the night. These apps work on all the platforms such as Smartphone's, laptops, PCs or tablets. It makes it so efficient that the students can take help from it anytime they want.
Also Read: Online Privacy Issues in Remote Learning and How to Avoid Them?
Conclusion
The above are some of the reasons that personalized learning apps make mathematics easy and a fun experience for those who do not like it. While solving the sample papers, it gives the results instantly. The parents can even measure their children's performance level and continue with the preparation on that basis. Students in class 7 often face the problems of finding maths, so a known personalized learning app called 'Learnflix', provides level 7 math solutions. It is a well-known app that has become the first choice of parents and students and teachers. Many recommend this app to improve their performance in math.
TheITbase
TheITbase gives tech help to Audience. Learn how to utilize Technology by How-to guides, tips and also you can find cool stuff on the Internet.
Related posts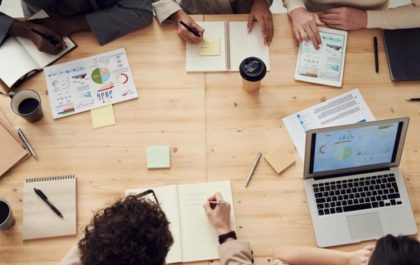 How to Plan a Project That Is Guaranteed to Succeed
Planning and executing a successful project can be a challenging task, especially if you have never done it before. But,…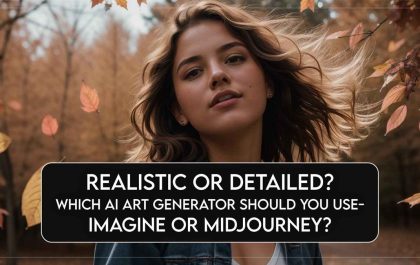 Realistic Or Detailed? Which AI Art Generator Should You Use – Imagine Or Midjourney?
Setting the Stage for AI Art Generation Artificial intelligence (AI) art generation is a rapidly developing field with the potential…