The PMP course considered to be a precious one and each company in each of the industry require several kinds of project managers so that they can manage the complex projects with a high level of ease. Employing these kinds of managers will always help to make sure that all the projects are implemented on time and in proper budget constraints. So, in case any of the people aim to join the project management field then he or she must have the right plan and working procedure towards the same along with 3-5 years of experience of working into any of the areas which have related to information technology project management.
The project management professional considered to be a very significant certification course for all the project managers, and this particular certification not bound with the help of geographical boundaries. It allows individuals to connect with the global language across the globe. The individuals can approximately expect more than a 20% increase in their current salaries after this particular certification. Individuals are required to clear a specific examination which includes 200 multiple choice questions, and it has to complete within four hours. The individuals seriously need to prepare for this particular examination, and they also have to do undertake 35 hours of training before the examinations. This specific training will help people to be successful in this field.
Also Read: How To Utilize Technology To Gain Competitive Advantages For Your Business?
Project Management Professional (PMP)
The future of these kinds of certification courses is very bright, and one can join any of the following industries:
Civil engineering industry:
This particular industry requires a lot of project managers for several kinds of projects. Because of the technological advancements across the globe, these kinds of professionals are in high demand.
Healthcare industry:
This particular industry is also going through a significant amount of transformation, which helps to provide an ample number of opportunities for project managers. Big data products require a lot of technical awareness which is the main reason companies are employing such professionals.
Financial institutions:
These kinds of companies not only limited to accounting as well as financial services, but several types of projects also happen in such institutions. So, the project manager is an essential component of the whole financial institution.
Legal industry:
Managers can also join the legal industry and can set up their team for several kinds of project works so that it can carry out correctly.
The career opportunity of this field is very much rewarding, and the primary role of the project manager is to ensure the success of a particular project and its implementation. The project managers are very much responsible for handling the projects from the planning phase to the completion stage, which is the main reason they are in great demand. The career in this particular field considered to be one of the most rewarding jobs, and it can significantly increase the earning potential of individuals. Hence, PMP training in Hyderabad thought to be a great concept that will help in boosting the revenue as well as career opportunities of the people in this field.
TheITbase
TheITbase gives tech help to Audience. Learn how to utilize Technology by How-to guides, tips and also you can find cool stuff on the Internet.
Related posts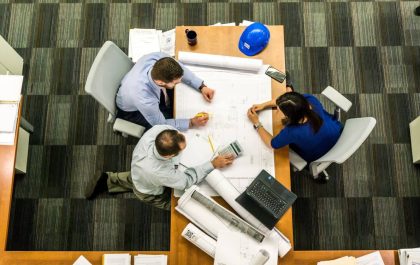 Data Analytics in Revenue Cycle Management (RCM): Leveraging Dental Software for Insights
The healthcare industry has been undergoing a major transformation in recent years, with a growing emphasis on data-driven decision-making. This…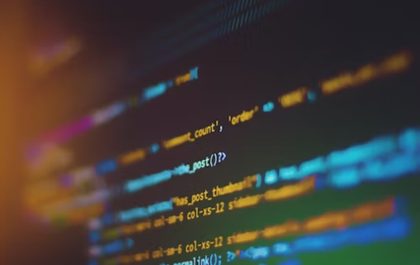 What Factors Influence Cyber Security Salary Growth?
As everything from our public activities to important organization information moves on the web, network safety has, in practically no…