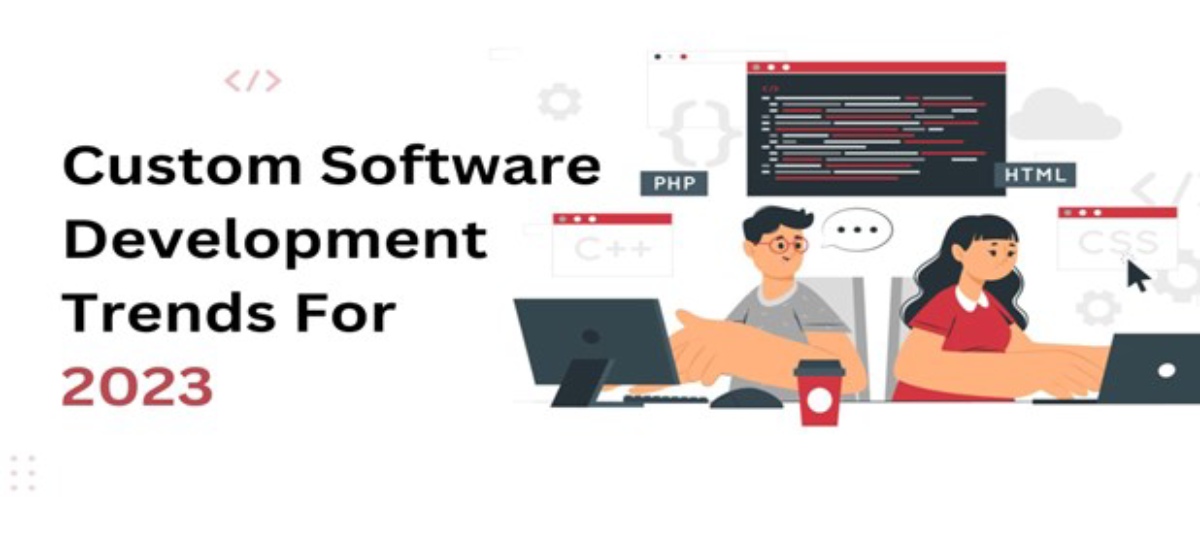 As the world continues to recover from the pandemic, the field of software development is becoming even more dynamic and versatile. Many experts predict that the demand for software development will continue to skyrocket in the coming years. This is an exciting time for future software developers looking to stay ahead of the curve by embracing the latest trends in the industry.
The success of the software industry is evident in its impressive revenue growth. In 2019, the global software market was valued at a whopping number $501.4 billion, and according to industry experts, this number is only expected to continue to rise, reaching an estimated $935.8 billion by 2027. Every business tries to be ahead of its competitors by adopting new software trends.
Regarding software development, there's a growing trend that's been gaining momentum in recent years – custom software development. This is the process of creating software that's tailored specifically to the needs and requirements of a particular business or organization. Nowadays, a software application development company recognizes the benefits of having software tailored to its unique needs.
The demand for customized software solutions has increased in today's rapidly evolving business landscape. Organizations increasingly realize the importance of partnering with a reputable nearshore software development services provider to meet their unique requirements. These services offer tailored solutions that enhance efficiency, streamline operations, and boost online presence. From designing apps to improving websites, nearshore software development empowers businesses to optimize processes and stay ahead in their industries.
For businesses that operate in a niche or unique market, there may be no off-the-shelf software that can support their needs, and custom software development is the perfect solution.
What are the Top Trends for Custom Software Development in 2023?
As we look toward 2023, it's exciting to think about how software and technology will continue to shape our world. So let's see some of the top trends for custom software development.
1. Artificial Intelligence
Artificial Intelligence is one of the trends already making waves in software development. Software development services companies worldwide implement AI because it can lower costs by boosting productivity and minimizing errors. In addition, since companies have access to vast amounts of data, they are using this data to improve the accuracy and performance of AI.
Automation is also a factor associated with the growing trend of using AI.
As businesses continue to grapple with the challenges of the pandemic and the accompanying economic downturn, they are looking for ways to streamline their operations and reduce costs.
AI and machine learning offers a powerful solution to automate repetitive and tedious tasks.
One way that AI impacts the corporate world is through Robotic Process Automation (RPA). This technology allows for the automation of routine processes, freeing up experienced workers to focus on more valuable projects. We can expect to see RPA used for various tasks, including lead nurturing, data entry, mass emails, and financial planning.
2. Cybersecurity
Cybersecurity is a trend that will continue to grow and be a top priority of every business. With the growing number of cyber-attacks and data breaches, businesses are spending a large amount of money to regain the trust of their customers. Since everybody has access to the internet nowadays, this provides an opportunity for hackers to gain access to the devices of millions of users.
Due to the pandemic, there has been a growing use of cloud-based services. As more and more businesses move their data and applications to the cloud, they become more vulnerable to cyber-attacks. In addition, all software is susceptible to cyber threats, whether a website, mobile app or desktop software.
Due to many data breaches due to cyberattacks, cybersecurity has been made a requirement by many countries as a legal requirement. Many countries have laws and regulations requiring businesses to protect their customers' data. And, if the software isn't properly secured, it can put businesses at risk of fines and penalties.
3. Blockchain
Blockchain is a new kind of trend that has been software development's center point for the past two years. As blockchain technology provides a high level of security, it is now being used to keep its systems secure. Furthermore, as a decentralized system, blockchain technology makes hacking extremely difficult. This makes it an ideal solution for software that handles sensitive data.
Soon, blockchain will be used by many financial institutions and businesses as it enables transparency and accountability. Blockchain is a distributed ledger that records all transactions, which makes it easy to track and verify. This makes it an ideal solution for software that needs to be auditable, such as financial systems.
Many companies which are in the supply management business are trying to incorporate blockchain technology in their software. It provides them transparency and security in the supply chain process while enabling them to track their products from the manufacturer to the end consumer.
4. Low-Code and No-Code Development (LCNC)
Low-Code and No-Code Development is a more efficient and cost-effective way to create and deploy software by providing methods of creating software without traditional coding. It is a more streamlined process in which developers visual drag-and-drop interfaces and pre-built templates to create software.
LCNC enables businesses to create prototypes and launch new products rapidly. This provides the business with an added advantage as compared to its competitors. It also significantly reduces development costs compared to traditional software development, which can be slow and costly. This is especially beneficial for small and medium-sized businesses with limited.
A recent study found that using low-code platforms can result in a 30-50% reduction in development costs. Additionally, low-code and no-code development can improve developer productivity, with some estimates suggesting that developers can build software up to 10 times faster using these platforms.
5. Progressive Web Applications
Progressive web applications provide functions/features of a website into a mobile application. They are designed to be fast, reliable, and engaging and can work on any device, irrespective of the browser or platform being used. PWAs allow a user a seamless experience even on a slow internet connection.
They are also cost-effective and easier to maintain than native mobile applications since they are developed by web developers, who are generally more widely available than mobile developers.
PWAs also give businesses an edge in search engine optimization (SEO). This is because they are indexed by major search engines such as Google, Bing, etc. This makes them easily discoverable by their users. This feature is especially beneficial for small businesses since they must spend less on acquiring new product users.
6. Outsourcing
Due to rising inflation fears and uncertain economic conditions caused due to the ongoing war, businesses are outsourcing talents for software development. Outsourcing allows companies to tap into the global pool of talent all around the world with the best knowledge and skills.
Software development company in India helps in reducing costs without sacrificing quality. Companies can scale the development process quickly by outsourcing work to offshore software development services that can work round the clock to make competitive custom software.
Let's Wrap Up!
Custom software development has been continuously evolving to meet the demands of businesses.
Cloud technology has been extensively used to provide scalability and accessibility. Mobile app development has become a crucial aspect as the usage of smartphones has increased. User experience and design have gained significance as businesses strive to provide a seamless experience to their customers.
Artificial intelligence and machine learning have been integrated into software development to enhance performance and automation. Agile methodologies and DevOps practices have become popular as they allow for faster development cycles and efficient team collaboration.
Low-code and no-code platforms are expected to increase as they allow for faster development and deployment of applications. In addition, microservices architecture will be extensively used, allowing for easier maintenance, scalability, and better deployment.
The Internet of Things (IoT) will play a vital role as it allows for better data collection and analysis. In addition, blockchain technology will be integrated into software development to enhance security and data integrity.
Companies that keep up with these trends and adapt to the changing technology will be better positioned to succeed in the digital landscape.
Further Reading:
1, Why Do You Need to Build Your Own Payout Network
Related posts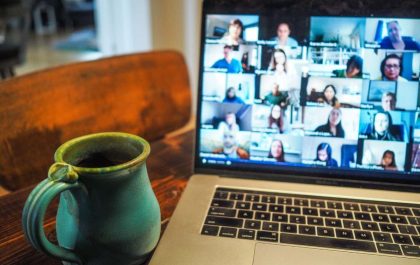 A Guide on How to Stay Secure When Studying Online
As online learning becomes increasingly popular, it is crucial for students to prioritize their security and privacy. Cyber threats are…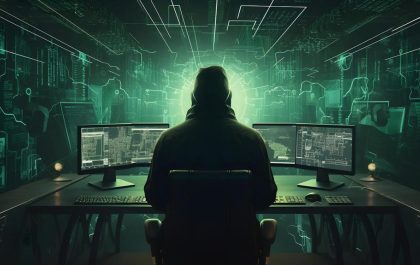 Cybersecurity's Blind Spot: Understanding the Scope of IP Theft in Healthcare and Pharmaceutical
Anastasios Arampatzis In the rapidly evolving landscape of the healthcare and pharmaceutical industries, intellectual property (IP) stands as the foundation…