Wi-Fi Requirement: The Internet has become a need of everyday life. It is essential for everything we do. Either it is entertainment or education. Wi-Fi Requirement plays a critical role in education. There are hundreds of Benefits of Wi-Fi and has crumpled up the boundaries and provided many ways to learn and teach.
Wi-Fi in education is now a requirement of time. COVID-19 has given us an example of the importance of Wi-Fi. When we were in our houses and not allowed to go to schools, colleges, or universities, everything shifted to the Internet. Teachers were teaching online. You can also easily convert Wi-Fi to Ethernet using laptop. Although switching to the Internet was difficult for some disciples, yet it was productive and helpful. It opened doors to new opportunities, learning paths, and remote work for the students.
Benefits of Wi-Fi in Education
Wi-Fi has benefits in every field of life, but education is one of the significant areas. So, let us take an overview of the benefits of Wi-Fi in the study. It will let you know that why Wi-Fi is a requirement in education.
1) More Information
Books are the ultimate source of information, and the Internet is the easiest source of information. It does not restrict one to some concepts; he/she can google, search for the topic, and explore more about it. They will get several results related to the topic. Both teachers and students can facilitate themselves using Wi-Fi. If there is any topic that one cannot understand through a teacher or misses any lecture, then he does not have to wait for a teacher to explain again. If he has access to Wi-Fi, he can learn it from YouTube or Google.
2) Communication
Suppose you are studying in the evening and you are not getting the point, and it is urgent to understand that topic. If you have access to the Internet, you can connect with your teacher and can take her on a video call or share documents and ask questions regarding it. One of the most troubling things was the communication barrier that Wi-Fi has solved for everyone. Another scenario is of group study. You and your friend live in different cities and cannot catch up with each other. Wi-Fi has solved this problem too. You can use any medium like messenger, WhatsApp call or teams or any other app for sharing screens and study.
Also Read: Quick Tips to Help you Choose the Best WiFi Router
3) Virtual Trips
Nowadays, one cannot afford trips either they are for fun or study tours. So, Wi-Fi has provided a solution to this problem too. One can connect with other countries or any organization through Skype and can have a virtual trip. It does not give a pleasure of live trips, but one can get a lot of knowledge through these trips. Even virtual sessions are an excellent opportunity to increase the number of connections and connect with peoples globally. When students share their thoughts with the students of other cultures, his mind thinks differently, and the classroom becomes more interactive. Visit this weblink to know more about the importance of virtual learning.
4) Work Flexibility
Wi-Fi has facilitated us with time flexibility. The teacher can assign a task or test online with a deadline, then students can submit it. One can take the test according to the availability of their time and schedule. Sometimes one gets the problem of load shedding, laptop update, or anything, but why worry when you have Wi-Fi. Take your test when you sort issues and watch a recording of the class later. A class has students of different level, and every type differs from other. So, a teacher can plan their lectures according to the story of the students. It can be a PowerPoint class or a video lecture.
Also Read: The impacts of online classes to college students
Conclusion
The students learn more when class is interactive and exciting. Both teacher and student enjoy the course. Wi-Fi Requirement is the best thing to make class valuable. Although there are some online privacy issues with some care and by following the safety rules, you can easily keep yourself safe online from cybercriminals and hackers, and this way, continue with your learning stuff. Wi-Fi is a requirement of education, as it is best for learning and teaching.
TheITbase
TheITbase gives tech help to Audience. Learn how to utilize Technology by How-to guides, tips and also you can find cool stuff on the Internet.
Related posts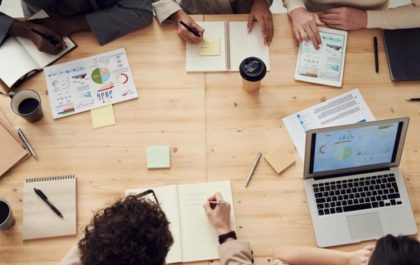 How to Plan a Project That Is Guaranteed to Succeed
Planning and executing a successful project can be a challenging task, especially if you have never done it before. But,…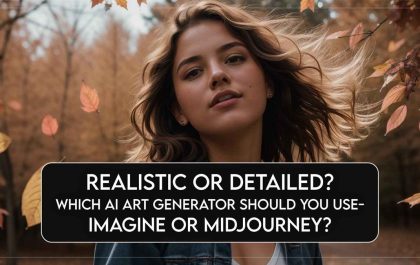 Realistic Or Detailed? Which AI Art Generator Should You Use – Imagine Or Midjourney?
Setting the Stage for AI Art Generation Artificial intelligence (AI) art generation is a rapidly developing field with the potential…