Social media management means the maintenance of the social media platforms that you have created online. The basic need for social media management comes from the marketing industry to advertise your product online. In addition to the product selling business, most of these ground businesses are being done online. But having a social campaign and running it for the sake of sales is not as easy as it seems to be.
Plus, the platforms that we use require some standards that cannot be achieved via man work. So, in that case, the Social Media Management Software does the impossible for you. They allow you to sit back and relax while doing the rest of the work for you.
What is social media management software?
To develop an earning core base online, you must know how to find out the potential audience and have a unique strategy to hook them up. The social media management software allows you to create more engaging content and specify the domains that ensure the maximum earning via the right and thoughtful distribution. It also lets you know about the potential investors and partners that would boost your website.
What are the purposes of using social media management software?
Social media management allows you to enhance and solidify the grip over the market via adopting the following strategy.
Some software is designed to create a pretty convenient schedule for you that allows you to arrange and organize the stuff around you more professionally. The better you will be able to deal with the audience, the more the chances of your success. It also analyzes the several aspects related to marketing and suggests the most compatible one.
Again, handling online projects and the website is not a pie of cake since a multitasking team is required for this purpose. But by using management software, you do not need to hire a  management or strategy developer team. It would save both your time and money. The chances of success are high, and errors are low.
The software sets a timeline for you and regularly posts for you, just through a reminder. You do not need to worry about skipping or staying active on your social media account. Just upload the posts to your software, and it will post them at regular intervals.
Automotive technology is superior since everything happens independently, and there are few chances that any mistake would happen. It also provides you with several new ideas that you can follow to create unique templates for posts to mark you differently from the rest of the market.
Manage your business accounts at your ease
Do you have multiple business accounts and are worried about their maintenance? Social media management software is all you need. It can manage multiple business accounts, the post-management, formal layout, appearance, and the quality features a business account must have for enhanced selling.
For the budget-friendly social media marketing
Above all of that, the software is cheap and user-friendly. You have n need to be a pro in social media marketing since this software would do all for you. It would save the money that you would otherwise spend over the expensive adversaries or hire a  management team for your company.
In short, if you own an Instagram or Pinter-est account and are one business owner. The software is a must for you. It is beneficial for online marketing with an effective selling strategy.
Also Read: CRM Software
Related posts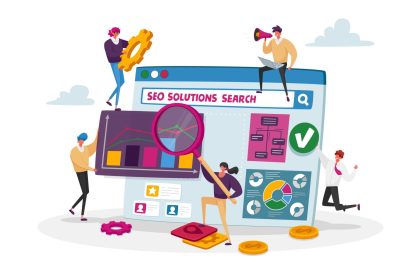 What Is Technical SEO?
In today's digitally-driven world, harnessing the power of search engines to improve your online presence is essential. One crucial aspect…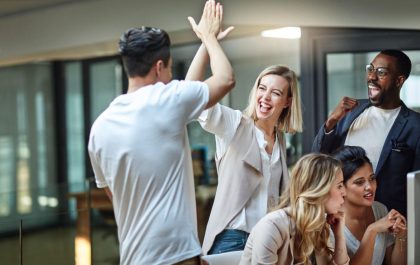 Winning at Work: Effective Strategies for Outstanding Performance and Costly Errors to Dodge
In order to succeed on a personal and professional level, one must do well at work. It necessitates the use…