DAI Interest: The Ethereum blockchain has become host to numerous ERC-20 cryptocurrencies, most of which are stablecoins that use an automated approach to run smart contracts. DAI is one of the ERC-20 stablecoins, and it is pegged to the USD. It tries to stay as close as possible to the dollar's value, which makes it very stable.
If you want to invest in DAI, you could choose to save it in a crypto savings platform to earn DAI interest. If you do not know how to go about this, you should take time to learn the ropes from experienced users or just read on the web. This is one of the articles that will guide you on how to earn interest on DAI on different platforms.
Getting Started with Crypto-Earning Platforms
You could be earning up to 12% DAI interest on most popular crypto savings platforms because this is a stablecoin that hardly fluctuates. To get started, you need to do the following.
      Choose a crypto savings platform – Numerous reliable platforms offer high interest for saving DAI on their platform. To earn more, you need to check top platforms and choose one. Apart from interest, check other terms and conditions such as the duration of saving.

      Buy DAI – You can buy the stablecoin using cash or other cryptocurrencies through coin swap services. Many reliable platforms will provide exchange services if you want to save to earn DAI.

      Save your DAI – Saving DAI has different terms. Usually, the differences in the terms involve the type of saving and the number of days to save. If you want to maintain access to your digital assets, choose flexible savings, and the number of days could be between 7 and 9 days.
DAI Interest on YouHodler
This is a popular crypto savings platform where you could earn up to 12% APY DAI crypto interest. Once you create an account with YouHodler, you will start to earn compounded DAI interest that you can redeem every week. YouHodler is trusted because of its high security and customer-focused approach.
DAI Interest on Nexo
Likewise, Nexo is a popular crypto savings platform that you can trust. It offers 12% APY DAI interest to its users among other benefits such as access to your digital assets, safety, and affordable fees. All you need to get started is an account, DAI, and voila! You will start earning compounded interest immediately.
DAI Interest on Crypto.com
Do you still want to earn 12% APY DAI interest with a different platform? Crypto.com is yet another crypto savings platform to help you earn an amazing DAI coin interest. You still need to open an account and deposit your crypto to start earning the most immediately.
DAI Interest on BlockFi
Lastly, it is worth mentioning that you can earn 8% APY DAI interest on BlockFi as soon as you open an account and save. However, BlockFi has many other benefits including crypto security and a user-friendly interface.
If you follow the above insights, you will enjoy the best DAI earn interest. As you can see, it is as simple as choosing a platform and saving your DAI or any other stablecoin to earn interest. Reading more and consulting makes it even easier and more interesting.
 Also Read: The Basics of Crypto Investing
Related posts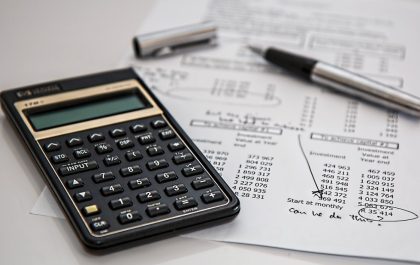 Your Ultimate Guide On Investing by Nisrine Chafik
Investing is a great way to grow your wealth and reach your financial goals. However, it can be difficult to…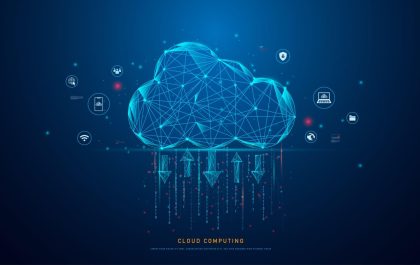 Normalyze and CEO Amer Deeba Patent Technology That Helps Clients Secure Data in the Cloud
The IT sector is fiercely competitive and marked with rapid advancements. The only way for companies to succeed in such…