Learning Methods for Kids: Everyone has a different style of living life, and this comes with a variety of learning techniques. Understanding different kinds of learning styles can influence the way teachers interact with their students, class groups and adjust to individual learning.
There might be few students in the classroom who are not catching up with their classmates because of their particular learning method. They might don't find the class more engaging and interactive. One responsibility of an online teacher is to adapt a specific learning style for a particular student group you're dealing with at any time.
The most effective way to prepare the lessons for each student is to make them understand the concepts. How can teachers meet the requirements of various types of learning in the classroom? Here we discuss the three different types of learning styles and the ways teachers can implement this knowledge in their classrooms.
Visual Learners
A visual learner is characterized as the one who finds learning by reading a textbook or from a whiteboard more manageable than listening to an audio lecture. They are often drawn to doodling or drawing and enjoy learning concepts with these methods.
Visual learners often add the words they see in their daily vocabulary. For instance, they could be able to say, "Let's examine this." They can easily recall the details using spatial, color patterns or excel in games that require visual memory. They typically have a strong sense of orientation or direction as they can visualize maps and approaches in their minds easily.
How do they Learn Effectively?
Visual learners learn most effectively when they visualize the concept that had been taught. They are more likely to follow directions when they can see the demonstration. Visual learners prefer learning through maps, images, graphs, diagrams, and other visual representations over different types of learning methods.
Auditory Learners
Auditory learning is one of the major learning methods described in the model of learning. Auditory learners learn best when information is delivered through audio lectures or spoken language. They usually retain what their teacher has to say and can easily take part in classes.
They are attentive and, often, very social to become distracted by all the other things happening inside the room. The learning methods through auditory are diverse, from studying using voice recordings to memorizing vocabulary terms by creating short songs.
Effective Learning Strategies for Auditory Learners
Auditory learners prefer to talk and listen to other people to gain knowledge. Moreover, they might struggle with reading in silence or staying active in a completely silent classroom. If you're an auditory learner, you should listen to audio lectures to enhance your learning experience.
Kinesthetic Learners
The process of learning through movement is most effective when students are physically active during learning. People with a kinesthetic learning style often struggle to learn via traditional classroom-based education as the body doesn't recognize that they're performing something while listening but not moving.
The online classroom is a boon for this type of learner. An online teaching app comes with many interactive educational games and online quizzes to keep them engaged. Moreover, they find traditional classrooms boring as even brains are engaged, but their bodies aren't moving, making it harder to learn all the information. It is often necessary to move them to retain something in their memory.
Kinesthetic learners must move their bodies to acquire knowledge. These learners are frequently called "restless," and some teachers may interpret their actions as a sign of boredom or distraction. But a kinesthetic student's movements do not indicate an absence of focus. It's a sign that they're trying to absorb information efficiently.
Also Read: Career Options in Education Policy
Related posts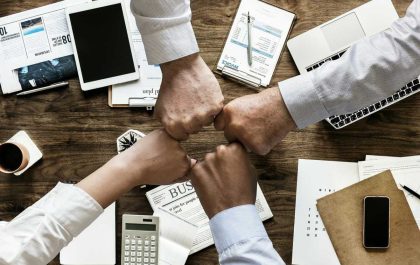 The Next Generation of Leaders: Insights from IB Business Management
With rapid globalization and technological developments, leaders have never been in greater demand. The International Baccalaureate (IB) program, widely acclaimed…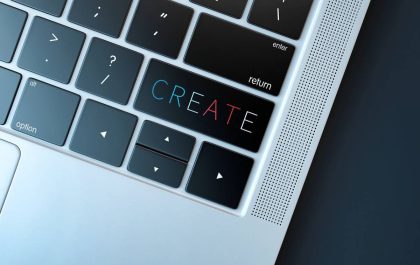 Unleashing Innovation: The Secrets Behind Successful Slot Game Developers
1. Introduction In the dynamic world of gaming, slot game development stands out as a thrilling and innovative field. In…