Are you looking forward to a bright future? With multiple programs, choosing a degree that aligns with your interest is nothing less than a struggle. Some people are still exploring themselves, while others opt for degrees that allow them to make a difference. Surprisingly, this is the reason why the scope of education policy is widening.
The incompetent education systems are putting the country's future at stake, encouraging the current generation to step into this field. Education policy analysts endeavor to build an efficient education system, making the future bright for the upcoming generation. As big-picture thinkers, if you have an interest in education, then don't mind giving a shot to this degree.
It will allow you to tackle significant challenges in education – improving learning outcomes for underprivileged and making education accessible for all. Are you wondering how your job will be? Surprisingly, this field doesn't have any limitations as it welcomes you with hundreds of career choices. If you are clueless about it, here are some of the best career options in education policy.
1. Education Administrator
If you want to escape the organizational routines and norms, this career option could be the perfect fit. As an education administrator, you would be working in high schools with self-conscious teenagers or in colleges with mature adults. Unlike teachers, you won't be mentoring the students, but you will be taking the more significant responsibility of shaping their future.
You would be collaborating with professionals to help students secure financial aid and evaluate the course outlines. Besides, if you wish to work in specialized departments, opt for a master's in education policy to devote your time solely to wellness programs. Alongside being a fascinating field, it offers promising salary packages. On average, you can earn $60,000 as an education administrator.
Also Read: 5 Best Paraphrasing Tools for Students
2. State Representative
Do public sector jobs attract you? With a plethora of fringe benefits and competitive market salaries, everyone wants to be a part of this sector. Fortunately, a degree in education policy can bag you a job as a state representative. You would be among those high-level government officials, responsible for devising strategies that influence the education systems.
You will get a chance to work closely with the state's education board to improve education quality and access. Likewise, you can also make an effort to devise a curriculum beyond memorizing and focusing on learning instead. After all, we are progressing towards a tech-savvy world, where practical knowledge is vital to thrive. Utilize this opportunity by collaborating with other policymakers to bring the change.
3. School Counselor
In this competitive world, students' pressure to perform well increases not only from parents but also from teachers. With adequate knowledge of education systems, you can qualify for the job of a school counselor. These professionals support students in their academic and professional journeys while also helping them with social development.
It allows you to shape up student's futures by helping them with college applications and career choices. Similarly, you will address emotional and disciplinary concerns leading them towards a balanced life with stable mental health. Honestly, counselors are not appreciated enough for their efforts, but in the coming years, their demand is likely to increase by 13%, according to the bureau of labor statistics.
Also Read: LMS (Learning Management System) Pricing Models: What's Right For You
4. Data Analyst
The technological evolution requires data analysts in the field of education also. They support school leadership, students, and better policies to achieve educational goals. As an educational data analyst, the working standard will be a little different. You will monitor data collection activities and evaluate the tech-savvy systems. It will help you prepare reports to guide policies and effective programs.
Similarly, since everything is digital – you will get an insight into the requests of teachers and parents. After all, it is essential to understand their expectations from the education system. Thus, you have to leverage your analytical skills and knowledge to enrich the data systems and promote a flexible education system.
5. Instructional Coordinator
If you have a mind flooding with ideas for elevating the education system, consider choosing the instructional coordinator's profession. It doesn't have anything to do with policymaking, but it will give you the power to control things. Are you wondering how?
As an instructional coordinator, you will develop course outlines and educational materials for students, giving you a chance to replace rote learning.
However, before jumping into conclusions, observe the teachers and students understand their capabilities. It will help you develop a curriculum, assisting students, and retaining educational competencies. You would be recommending new books, teaching practices, and technologies that solely focus on learning instead of testing a student's memory.
Final Thoughts:
The future is in the hands of educational policymakers. If you think you can make strides in the education system, pursue a degree in education policy. It will open up countless career planning options, each with its advantages, allowing you to make significant contributions. Thus, alongside a promising future, it gives you a sense of accomplishment.
Related posts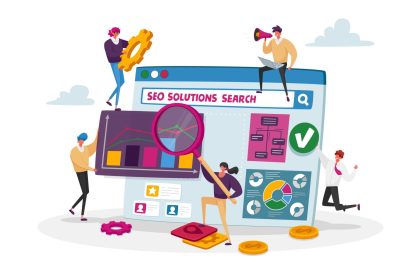 What Is Technical SEO?
In today's digitally-driven world, harnessing the power of search engines to improve your online presence is essential. One crucial aspect…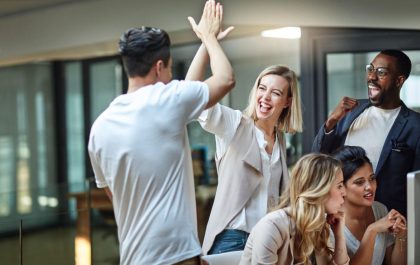 Winning at Work: Effective Strategies for Outstanding Performance and Costly Errors to Dodge
In order to succeed on a personal and professional level, one must do well at work. It necessitates the use…