Biggest IT Company in the World: In today's world, technology is the most potent sector shaping the global economy by setting new trends and driving transformative change in all business areas. It's hard to visualize the World without technology.
We have together collected a list of the World's 10 Biggest IT Company in the World by revenue, primarily related to technology industries that include software, hardware, electronics manufacturing, artificial intelligence, semiconductors, the Internet, and related services, and electronic commerce.
Information Technology (IT) is recognized as a significant driving force in modern businesses today. The 10 biggest IT company provide some of the best services that power various industries and businesses across the World. Over the past decades, Information Technology (IT) has dramatically changed our daily lives and how business is conducted. With the development of innovations and technologies such as Big Data, IoT, Artificial Intelligence, Machine Learning, cloud services, blockchain, etc. The global IT industry is expected to continue to thrive.
The top 10 Biggest IT company in the World will be identified for 2020 on this list, led by technology companies Microsoft, IBM, HP Enterprise, Oracle, etc. It is expected to remain at the topmost of the software industry and achieve tremendous success.
Top 10 Biggest IT Company in the World 2021

1. Microsoft
Companies all over the World. Microsoft is one of the greatest valuable and largest IT companies in the World with sales of more than 125.8 billion US dollars in 2019. Microsoft Corporation, founded in 1975 by Bill Gates and Paul Allen and headquartered in Redmond, Washington, is one of the world's largest technology companies. It develops, produces, licenses, supports, and sells software, consumer electronics, personal computers, and services. The best-known software products are the Microsoft Windows operating system line, the Microsoft Office Suite and Internet Explorer, the Edge and Xbox web browsers. The company produces a variety of other consumer and business software for servers and desktops.
2. IBM
In short, for International Business Machine, IBM is the World's largest IT company with more than 410,000 employees in above 170 countries worldwide. IBM offers two essential IT solutions: Global Technology Services (GTS) and Global Business Services (GBS). GTS includes infrastructure support, product maintenance, and process outsourcing, while GBS provides consulting, application management services, and system integration. Today, almost 97% of the World's banks are dependent on IBM services, making them the largest provider of online transactions. With "IBM Cloud" as the leading platform for business, IBM has also embarked on cloud computing. In 2019, IBM had sales of $ 77.1 billion.
3. Oracle
Oracle Corporation is an American global information technology company based in Redwood Shores, California. The Oracle specializes primarily in developing and commercializing database software and technology, cloud engineering systems and database management systems, and enterprise software products. It is also the second-largest software company in the world after Microsoft. Oracle has invested heavily in artificial intelligence, machine learning, IOT, blockchain, and human interface technologies in recent years. Oracle is one of the most innovative on this list of the World's top 10 IT companies.
4. Accenture
Accenture is a worldwide management consulting and professional services company offering strategy, consulting, digital, technology, and operational services. It was founded in Dublin, Ireland, in 2009. Accenture has different business areas – Accenture Consulting offers digital marketing analytics and mobility services; Accenture technology emphasizes research and development, implementation of technology solutions, and technology labs for new technologies. And, Accenture Strategy provides technology strategy and business strategy, and operational strategy services. Accenture now has more than 426,000 employees serving clients in more than 125 countries and is known as one of the leading technology companies with the best benefits, and remains one of the richest and best IT software corporations in the World in 2020.
5. HP Enterprise
Hewlett Packard Initiative is one of the World's leading technology companies providing information technology, technology, and business products, solutions, and services. Headquartered in Palo Alto, Calif., HP develops and sells hardware components and related software and services to consumers, small and medium-sized businesses (SMBs), and large corporations, including government, healthcare, and education customers. HP Software also offers software solutions such as SAAS Software as a Service, Cloud Computing Services, including education, consulting, support, etc. HP is expected to maintain its position among the top 10 IT companies in the World in the future. Strong performance in the market.
6. SAP
SAP SE is a Germany-based multinational software and IT group that specializes in providing business software to manage business processes and customer relationships. The SAP headquarters in Walldorf, Germany, with local offices in 180 countries. SAP, one of the largest technology companies in the World, has more than 335,000 customers in more than 180 countries. It uses machine learning, the Internet of Things, blockchain, cloud, and SAP HANA to solve various business problems in all industries and regions. SAP will continue to make a strong case as one of the top 10 IT companies in the World as it continues to innovate as large companies push technology boundaries.
7. Tata Consultancy Services
Tata Consultancy Services Pvt Limited (TCS) is an Indian multinational IT (Information Technology) services, consulting, and business solutions company based in Mumbai, India. It is a secondary of the Tata Group and works in 46 countries. TCS is one of the World's largest IT companies and a leading IT service provider for consulting, software development, business process outsourcing, and infrastructure support. One of the top 10 software companies in India, TCS is expanding rapidly with the latest technologies such as AI (artificial intelligence), machine learning, Internet of things, Big Data, cloud computing, and cyber security.
8. Capgemini
Capgemini SE is a French international IT services and management consulting company based in Paris, France. The Capgemini is one of the World's most significant IT consulting, outsourcing. And professional services companies with over 200,000 employees in more than 40 countries. Capgemini develops and delivers business, technology, and digital solutions that meet the needs of its global customers. And enable them to achieve innovation and competitiveness.
9. Cognizant
Cognizant is an American multinational company providing information technology services, including digital, technology, consulting, and operations services. It is based in Teaneck, New Jersey, USA. Cognizant's core businesses include helping banks revolutionize lending through risk assessment using predictive analytics. By analyzing customers' financial history, using advanced analytics tools to help banks better predict a customer's creditworthiness, and making several informed decisions to lend money to those with lower credit risk. It also helps qualified individuals and businesses get the funding they want. Cognizant is one of the leading software companies in the United States and is expect to continue to hold a chief position in the future.
10. Infosys
Infosys Limited is an Indian multinational company providing business consulting, information technology, and outsourcing services. It is based in Bengaluru, Karnataka, India. Infosys is the 2nd biggest IT company in the World in India in terms of revenue. Provides maintenance, software development, and independent validation services to financial, insurance, manufacturing, and other sectors.
Also Read: Most Crucial Aspects of Website Design
Conclusion:
As technology remains to shape the future of our business, it has become essential to forging relationships with global technology brands. Imagine if you could classify the top 10 Biggest IT company in the World today without searching the Internet endlessly? Or better yet, what if you can get in touch with them directly from this article? We've done the hard work and crunching the numbers to bring you the most comprehensive list of the top software companies. Yet so that you can connect directly with the top 10 IT companies in the World in 2020.
TheITbase
TheITbase gives tech help to Audience. Learn how to utilize Technology by How-to guides, tips and also you can find cool stuff on the Internet.
Related posts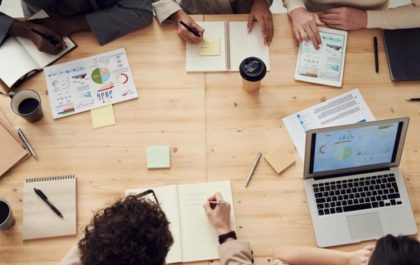 How to Plan a Project That Is Guaranteed to Succeed
Planning and executing a successful project can be a challenging task, especially if you have never done it before. But,…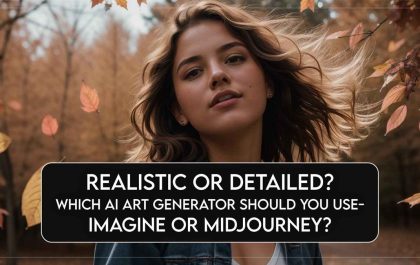 Realistic Or Detailed? Which AI Art Generator Should You Use – Imagine Or Midjourney?
Setting the Stage for AI Art Generation Artificial intelligence (AI) art generation is a rapidly developing field with the potential…