Invoices keep businesses function efficiently and effectively. A slight change in its routine impacts the business workflow significantly. They say that accounting is a necessary evil, whereas invoicing is a crucial element within. With the B2B industry moving towards digital invoice and billing & electronic payments, they still fall prey to erroneous transactions. And solving this problem manually is a long, tedious job. That is where artificial intelligence comes into the role.
With new applications launching every day, Artificial Intelligence is taking up residenIt ensures timely invoice approval and payment, streamline accounts payable process, accurace in every facet of the business. Luckily, it has also got a practical application in the invoicing process as well. When it comes to making new experiences, Artificial Intelligence holds the key. Additionally, AI has the power to reshape invoicing and billing processes. This is why the dominance of billing and invoicing software has magnified tremendously in the B2B industry.
How AI is transforming Invoicing & Billing Processes
Right from automating repetitive tasks to analyzing large sets of data, identifying particular features in data, and applying those features to the new data, AI makes time-consuming tasks quicker and easier.
In this article, we will see how the advent of AI has finance executives, incredibly excited about billing and accounting software.
1. Invoice OCR
When a company receives an invoice in the form of a paper, it first scans it and then introduces it in the system. If the invoice received is digital, it passes through the analyzer. This measure taken is what we refer to as optical character recognition (OCR).
As all invoices vary in form, format, and structure, the software requires human skills to mimic mandatory fields like invoice number, gross amount, tax, etc. and also other relevant information. Besides, a simple OCR program fails to understand these differences. Thus, it leads to inaccurate data capturing and, consequently, accounting errors.
Leveraging AI brings understanding to the OCR program. It helps learn templates and naming standards on its own and rarely needs human intervention. Because of this, AI invoice processing seems as fascinating as a robot. This not only frees up the time of accounting executives but also offers them the opportunity to contribute to front line tasks.
2. Data Extraction
Using old-fashioned OCR software is prone to inefficient data extraction. As it requires a template to tell what data must extract, the accounting team needs to create templates for each vendor individually. Moreover, any changes in the invoice templating from the vendor's side lead to the creation of a new template. This process is complex, as well as time-consuming.
As opposed to it, AI-based invoicing software designed to extract information designed to extract information without any need for a template. Its self-learning nature creates a template-model automatically and thus substitutes manual model creation. It utilizes historical data of an organization to generate a specific AI-model. Hence, it eliminates set-up time and maintenance costs that companies pay for using OCR software.
3. Invoice Generation
These days when most of the organizations are using semi-automated solutions for invoice processing, AI  can help uplift the process. It can help optimize invoice generation by completing some of the fields in the invoice like company details, amount, tax code, cost centre, etc. This could yield even better results if the vendor's and buyer's systems integrated.
Furthermore, AI can perform other vital tasks like cross-checking invoices, purchase orders and inventory, as well as scanning for invoice duplicates as efficiently as a human. With some AI platforms, companies can benefit with automatic invoice monitoring, i.e. the system automatically captures all the incoming invoices, whether digital or paper-based.
Nevertheless, even deploying the best system won't completely replace the job of an accountant because they require validating the invoice once before sending or registering it.
4. Invoice Separation
When a single file with hundreds of pages and invoices is received, separating each invoice manually is time-consuming and prone to error. With AI, you no longer require separating the invoices manually. Based on the historical data, it automatically identifies the start and end of an invoice and generates separate invoices.
Also Read: The Next Generation of Mobile Computing -Innovation goes beyond
Benefits of Artificial Intelligence in Invoice & Billing Processing
Choosing the right platform can bring in a lot of advantages to your accounting team and your organization, including:
Faster Invoice Processing: In a scenario where manual data extraction takes over three minutes, AI consumes just 27 seconds. Moreover, when a company receives invoices from the same supplier in the future, the process will take even less time. The nature of AI application is that it gets smarter with every new invoice it processes. Eventually, the company will have the option of fully automating invoice processing in no time.
Increase Productivity: Artificial Intelligence saves time spent on manual data entry, template creation, and rule generation. Thus, the accounting team can focus on more value-generating activities like financial planning, deriving actionable insights, tracking company spends, and more.
Strengthen Financial Objectives: Automating invoice data capture increases cost savings. Well, this isn't limited to only savings. It ensures timely invoice approval and payment, streamlines accounts payable process, accurate data extraction, and invoice data capture.
Significant Labor Savings: Manual invoice processing involves high labour costs. Right from opening and sorting mails to matching invoices and purchase orders, it demands a lot of time and efforts of your staff. This increases the cost dramatically. On the contrary, Artificial Intelligence cuts down staff costs by automating the end-to-end invoicing process. Whether you need to extract invoice data, match invoices with POs or archive approved invoices, and it takes care of everything; thus, enabling your staff to focus on crucial matters.
Reduced Payment Errors: With manual processing accompanies the chances of human errors. When they are detected late during the processing cycle, it leads to late-payment penalties. In some cases, you even lose early-payment discounts. But Artificial Intelligence eliminates human intervention. Hence, it helps improve accuracy while validating data beforehand payment.
Automate Incoming Payments: As Artificial Intelligence helps you fetch data from past invoices, it becomes easy to determine how the payment has recorded earlier. It thus matches the invoice payments to banking statements from the previously gathered data and points out errors if any. This leads to capturing accounting errors like inconsistencies in the charge, wrong invoice number, payment discrepancies, and unmatched payments in just a fraction of a second.
Optimized Cash Flow: Whenever you have a glance at your accounts receivable, you can analyze which of your customers pay early and who are always late. But with AI, you get actionable insights into this data. This includes identifying the customers who pay on-time after receiving expiring coupons, those using particular payment methods likely pay late, or other scenarios. Having this data can help you improve invoicing outcomes.
How are companies automating invoice and billing processes to get more competitive?
When you have accurately processed invoice data, the organizational negotiating power strengthens. It empowers you to extend the payment terms and increase the warranty periods with your major suppliers.
Considering this as a significant advantage, companies are shifting towards automating their invoice and billing processes. The parts of the process that they are automating includes –
Invoice capturing: It reduces the process complexities and boosts your cost management. It estimated that automating this part of the invoicing process significantly reduces errors and delays.
Extraction and validation of key data points: Instead of creating unique templates for different vendors, AI helps streamline the process. It reduces manual efforts while ensuring 100% invoice data accuracy. Thus, companies observe an improvement in their ROI in just a few months.
Route invoices for review and approval: This routes the invoices over a certain amount to designated officials to make sure there are no data discrepancies. This not only reduces the efforts of your workforce but also guarantees compliance.
Distributed invoice processing: It helps companies create a dynamic and distributed workflow for different groups and offices. This made it possible for larger organizations to make data entry for multiple invoices simultaneously.
On-time payment scheduling: As Artificial Intelligence gives a clear picture of the transaction and its related vendor; it helps companies make informed business decisions. This helps them improve vendor experience, and ultimately, the revenue.
Also Read: What is the ARP (Address Resolution Protocol)?
Wrapping Up
Though being a core operation function of any business, invoice and billing more often considered as a non-exciting back-office activity. Hence, to be competitive, companies must not neglect its importance. Because if the invoice and billing process not handled efficiently, organizations may tend to lose value in terms of money, team efforts, and even professional relationships. So, its high-time businesses must consider making a move to automating their invoice and billing processes with Artificial Intelligence.
As artificial intelligence in invoice processing advances to have more features, it contributes to identifying errors in the invoice, optimizing the cash flow, and automating accounts payable and receivable processes. So, start leveraging automation to refine your existing invoicing outcomes.
TheITbase
TheITbase gives tech help to Audience. Learn how to utilize Technology by How-to guides, tips and also you can find cool stuff on the Internet.
Related posts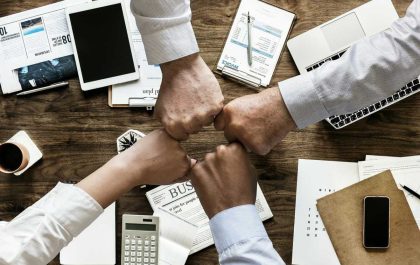 The Next Generation of Leaders: Insights from IB Business Management
With rapid globalization and technological developments, leaders have never been in greater demand. The International Baccalaureate (IB) program, widely acclaimed…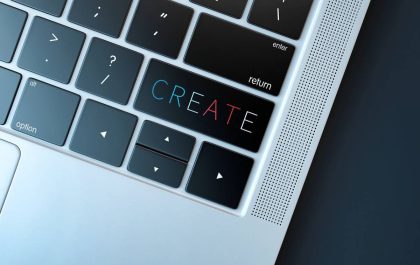 Unleashing Innovation: The Secrets Behind Successful Slot Game Developers
1. Introduction In the dynamic world of gaming, slot game development stands out as a thrilling and innovative field. In…