Location tracking isn't unheard of. Everyone does it at some point, mostly, to track where their family members are and confirming whether or not they're safe. And contrary to what many may think, it isn't so difficult to do. There are several apps out there that built for the purpose. But the catch is – when tracking someone's phone location, you might want to do it secretly; without letting them know. Why? Because if they know you're watching them, they might not go to their usual places of visit. To understand this better picture, a scenario where your child or partner is trying to hide something from you, and you'll understand.
If you need a location tracking app, Minspy is the best solution.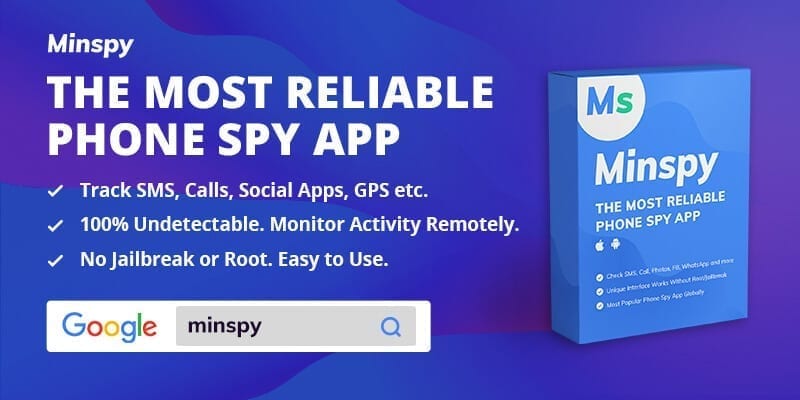 Part 1: How To Track Cell Phone Location?
Most location tracking apps need you to turn on a specific feature in the target phone to allow for it to monitor. While a young child may not notice that such a feature is turned on, for an adult, spotting it isn't very difficult. And if they do, there could be trouble for you as they might not want you to keep a constant eye on wherever they go.
So if you want to follow someone without them finding out virtually, you need an app that isn't obvious. You need an app that does what you want without leaving any trace of its presence.
Without needing you to perform tech-heavy operations like rooting or jailbreaking the target device, Minspy lets you spy on its location 24×7. No hidden agendas, no strings attached!
Keep reading to learn more about how to track a cell phone location with Minspy.
Also Read: A Guide to Monitor Someone's Text Messages 2020
Part 2: Minspy – The Most Secretive Location Tracker
Minspy is one of the most technically superior phone monitoring solutions currently available. It's been ruling the phone monitoring market for close to a decade, and needless to say, the app has millions of happy customers in over 190 countries around the world.
Minspy works smoothly on both iOS and Android devices, making remote and stealthy phone monitoring possible. Because of its easy usability and multi-faceted functioning for home and professional uses, business giants like Tom's Guide, The New York Times, Forbes, and BBC consider it to be one of the best phone tracking apps out there.
As already hinted at, Minspy doesn't need you to root or jailbreak the target device to access full features. All you need to do is configure the app in the required manner and give it the necessary permissions to get it working.
2.1: Minspy is Ideal for Android & iOS Location Tracking
If you're using Minspy, you don't need to worry about the OS running on the target device. Most smartphones today run iOS or Android, and this app works seamlessly on both these platforms.
Minspy for iOS
On iOS, Minspy needs no installation. All you need to do is provide the iCloud credentials used on the target device during setup. The app syncs all data from the iCloud backup of your target into its online dashboard, making live location tracking and complete phone monitoring possible without you having to be anywhere near the device.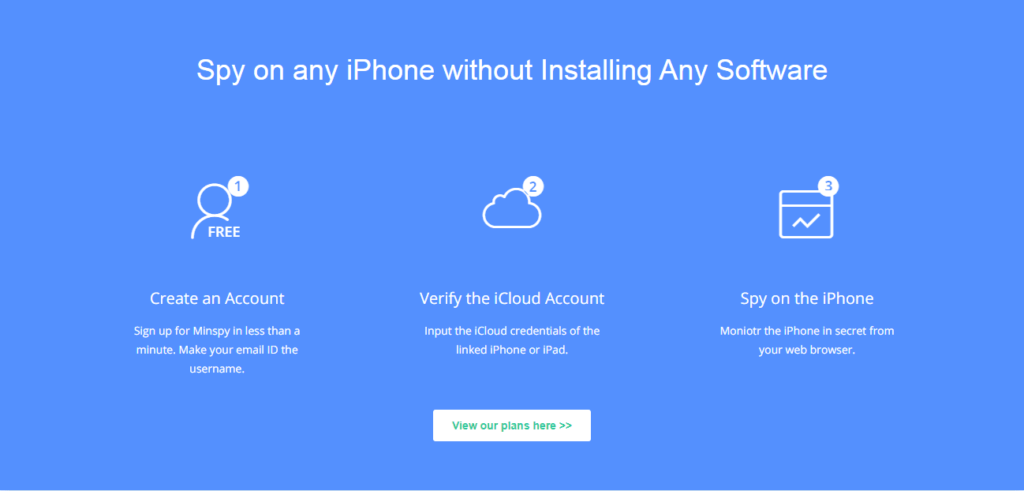 Minspy for Android
On Android, Minspy needs to be installed only on the target device. It's lightweight (2MB) and runs in the background without consuming much battery. After installing you can remove the app's icon from the drawer to activate its stealth mode. The app can't detect since it doesn't consume much battery or send any push notifications to alert your target person.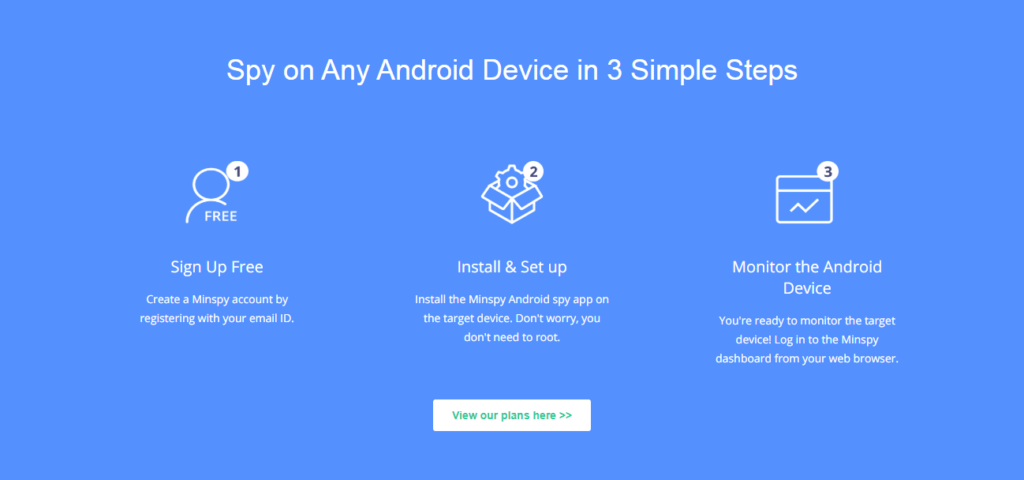 Also Read: Why Use a Database Instead Of Saving Data To a Disk?
2.2: Minspy Offers a Bunch of Handy Features
Usually, phone monitoring apps come at a hefty price that several users may not be able to afford. Minspy is different. You can register with the app for a price that's equivalent to a meal at the nearest restaurant. And in that price, it gives you access to 35+ features including:
· GPS Location Tracking
The application lets you track a target device's GPS Tracker location 24/7. It is also capable of providing you with a 3D street view for a better understanding of the neighbourhood your target is in.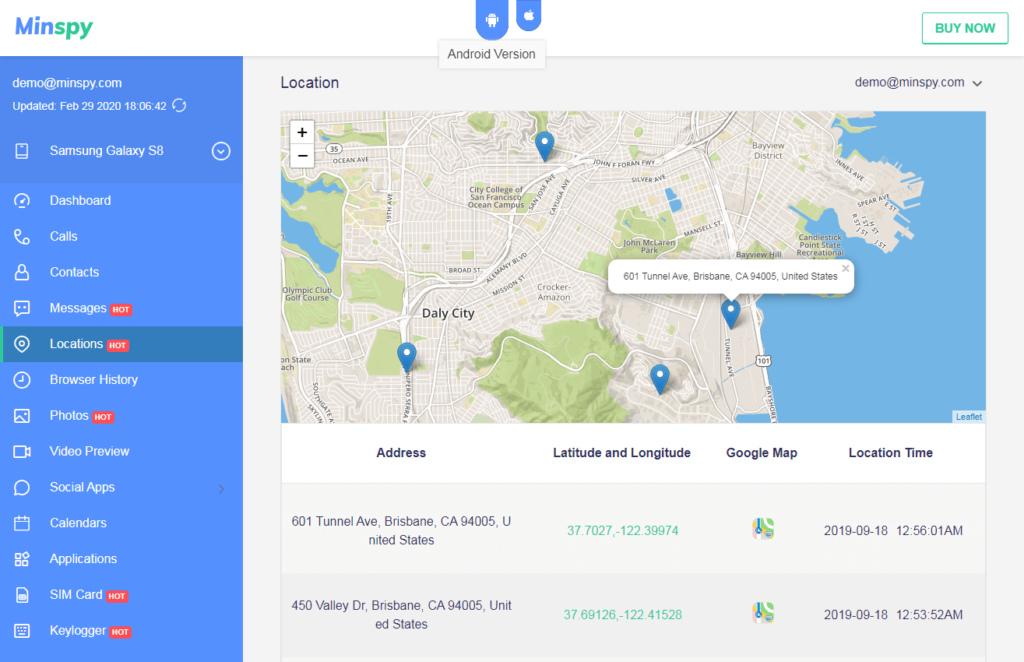 · Call & SMS Tracking
You get uninterrupted access to all the exchanged texts, along with their timestamps for full disclosure. The tool can also fetch the previously deleted texts for you. What's more, Minspy gets you the target's contact book with the call logs and also presents you with the duration for which the calls exchanged.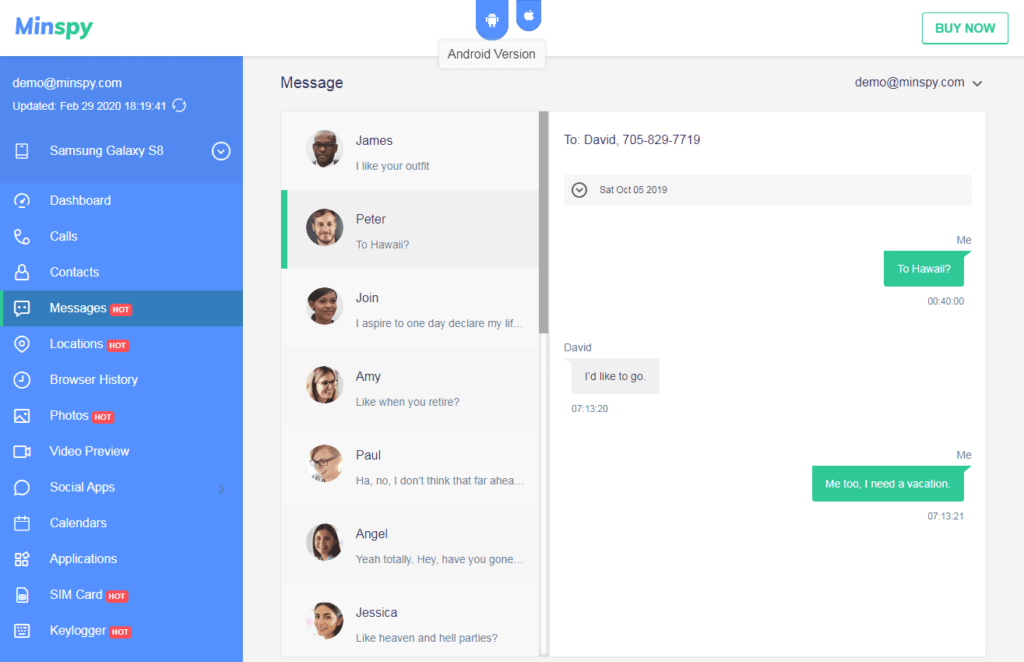 · Multimedia File Access
You get access to all the multimedia files present on the target device. Not only does it fetch you the files that have exchanged on any social media application, but it can also retrieve the deleted images.
· Social Platforms Hacking
When you register with Minspy, you get access to an online dashboard where you can monitor different social accounts that your targets use. WhatsApp, Facebook, Instagram, Snapchat, Telegram, Viber, and more; Minspy lets you hack and track all with a single click.
· Website Browsing History Tracking
The app also lets you view the website browsing history saved on your target person's phone by giving you access to the "History" section of their web-browser. With this feature, you can get to know about their hidden interests which they've never told you about.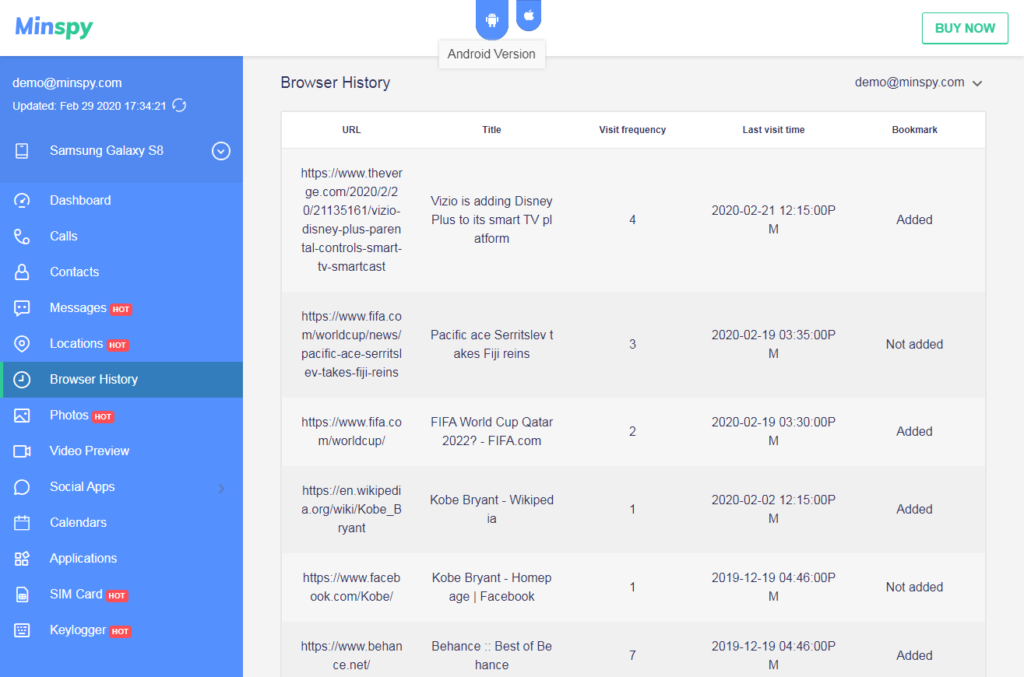 Above all, Minspy is a 100 percent secure app which doesn't expose user data to third-parties. It has been designed using cutting-edge technology and doesn't need to store user data on its servers, making data theft impossible.
Part 3: Tips to Track a Cell Phone Location for free
Before you kick-start remote cell phone location tracking with Minspy, quickly read through the below-mentioned tips for smart location tracking:
Log in to Minspy's online dashboard at least 3-4 times a day to keep a check on your target effectively. They won't get any notification you've logged in since the dashboard is web-based and nothing needs to installed to access it.
If the person you're going to monitor is below a certain age, you might want to try using the in-built 'Find My Device' or 'Find My iPhone' feature on their phone.
If you're tracking a teenager, configure the app on the phone before handing it over to them.
After you've installed the app on their phone, don't forget to hide it from the app drawer. Yes, it's possible.
If they use a Spy iPhone, try to find out their iCloud credentials in a non-suspicious way. You will need these credentials to set up the location tracking app.
To Conclude
Minspy allows people who wish to monitor their spouses and children, or employers who want to monitor their employees the chance to view everything that happens in their targets' lives from a safe distance.
The app has several customizable subscription plans to offer, each of which is bound to fit your budget. It is secure and hassle-free and gets your job done with finesse.
TheITbase
TheITbase gives tech help to Audience. Learn how to utilize Technology by How-to guides, tips and also you can find cool stuff on the Internet.
Related posts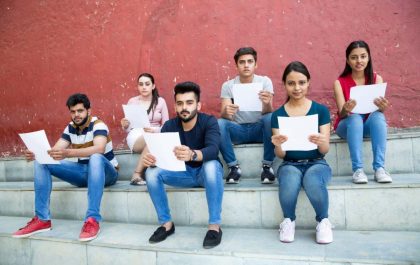 Acing The College Entrance Exam: How Essay Writing Services Can Help
Many students think the first step to success depends on admission into a good college or university. Therefore they prepare…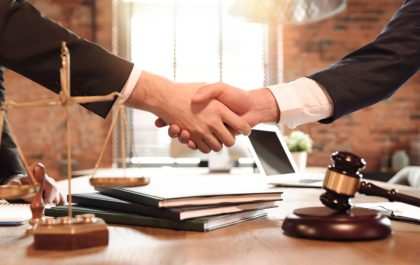 Reasons Why Law Firms Are Opting for Cloud-based Legal Document Management System
We now rely on cloud computing to make our lives much easier, from streaming media platforms to smartphones and smart…