A lot of people think that spy iPhone is impossible, leave alone the thought of doing it remotely and without much effort! Are you someone with a similar opinion too? I won't lie; I had the same opinion about spying on an iOS device.
Myself thought my husband wasn't absolutely honest with me, and every now and then, my doubts got stronger. Being in a new marriage, I didn't want to hype it up and clear my doubts by myself. So, I started looking for possible solutions.
After checking out multiple spy apps for the iPhone, I found ClickFree,  a reliable and scam-free solution for myself. So, today, I'll just share the same with you so that you can spy on an iPhone with ease too.
Is It Possible To Spy On An iPhone Remotely?
Yes, it is possible to do that. There are plenty of apps that you will find on the internet that promise you an iOS spying solution. However, there are many scams too where you just end up paying the money but don't really satisfy your requirements.
With the ClickFree page, however, the situation is different. It provides you with just what you are looking for when it comes to hacking into someone's phone.
The application has plenty of features to offer and provides amazing ease of utility too. So, let's delve a little deeper into the functionalities of this great spying tool.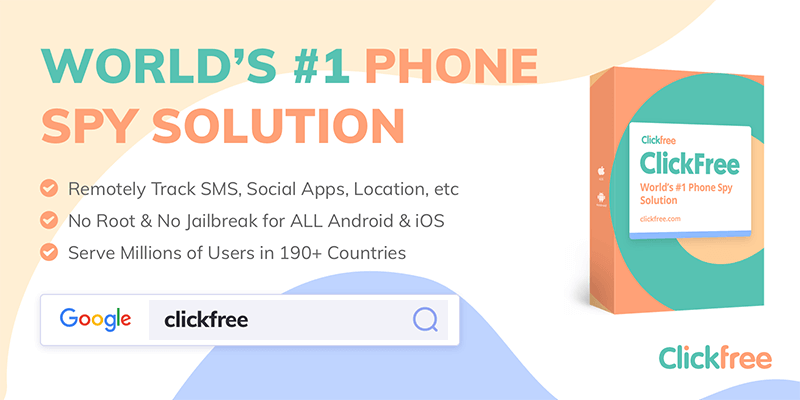 1.1 ClickFree: A Reliable Solution To Spy On An iPhone 
ClickFree is the perfect iOS spying solution for anyone! Even though it is fairly new in the market, there are users across the globe who are utilizing the services of this hacking app to clear their suspicions about their loved ones.
There are websites such as BBC, TechRadar, CNET, etc. that have published a positive review of the solution. This makes it even more trustable.
So, what is it that makes ClickFree application so special? What kinds of advantages do you get? Keep reading to find out all about the answers to these questions!
Also Read: 5 Best Ways to Hack Phone with The Number
1.2 Why Use ClickFree To Spy On iPhone?
Here are just a few of the ample advantages that you get with ClickFree hacking solution:
No jailbreak is required
This is certainly one of the best benefits of this solution. With ClickFree, you don't have to worry about jailbreaking the iPhone target device either. So, there is no risk when it comes to security as well as privacy issues.
Moreover, if the target device is under warranty, you are taking care of that aspect as well.
A 100% web-based utility
There is no need for you to access the iOS device physically. All you need are the iCloud credentials, and you are all set to use all the functionalities to spy using ClickFree. There is a Dashboard of ClickFree that you can access using any web browser.
Access to social media accounts
You can look into the person's social media accounts with ease with the help of ClickFree. Be it WhatsApp conversations, Facebook chats, Instagram, or Snapchat, ClickFree can help you access all! 
This adds perfect ease for you as you don't have to struggle in accessing the phone physically anymore.
Viewing and downloading media files
ClickFree also allows you to look into the media files that are present on the iPhone and download those as well. You can even keep track of all the media files that are being exchanged through different chats.
You will be able to go through the media files on both private as well as group conversations on multiple social media platforms.
Keeping track of call logs
Are you wondering about who your loved one is contacting and interacting with? ClickFree gives you an option to check the call logs of the target device through its Dashboard itself.
Therefore, you can easily see the contact details and the duration of the calls through your web browser itself.
Now that you have an insight into a few of the most amazing features of ClickFree let's get to further details. Learn about how to set it up for your target iOS device.
Also Read: 3 Ways to Take Your Email Newsletter from Good to Great
1.3 Steps To Get Started With Using ClickFree For Spying
The step-wise procedure of installing and using the ClickFree hacking solution is simple and quick. To make it easier for you, here are the initial steps:
Step 1: Go on the official website for ClickFree and create an account there.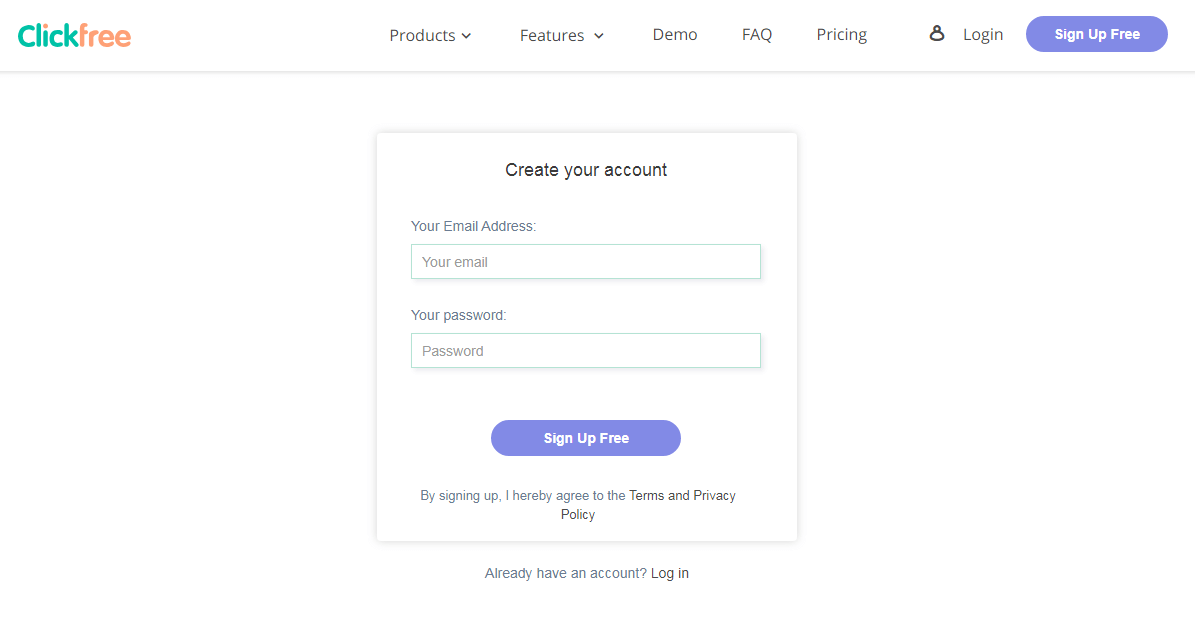 Step 2: Next, you need to pick a suitable plan for spying on the iPhone. If you are looking for spying on a single device, a Premium plan would be good.
In case you wish to spy on multiple phones, you can pick a Business or a Family plan for it.
Step 3: You will receive all the necessary installation instructions over the registered mail. Go through those and proceed with it.
Step 4: Now, to sync-up your ClickFree account with the target iPhone device, you will require iCloud credentials of the phone.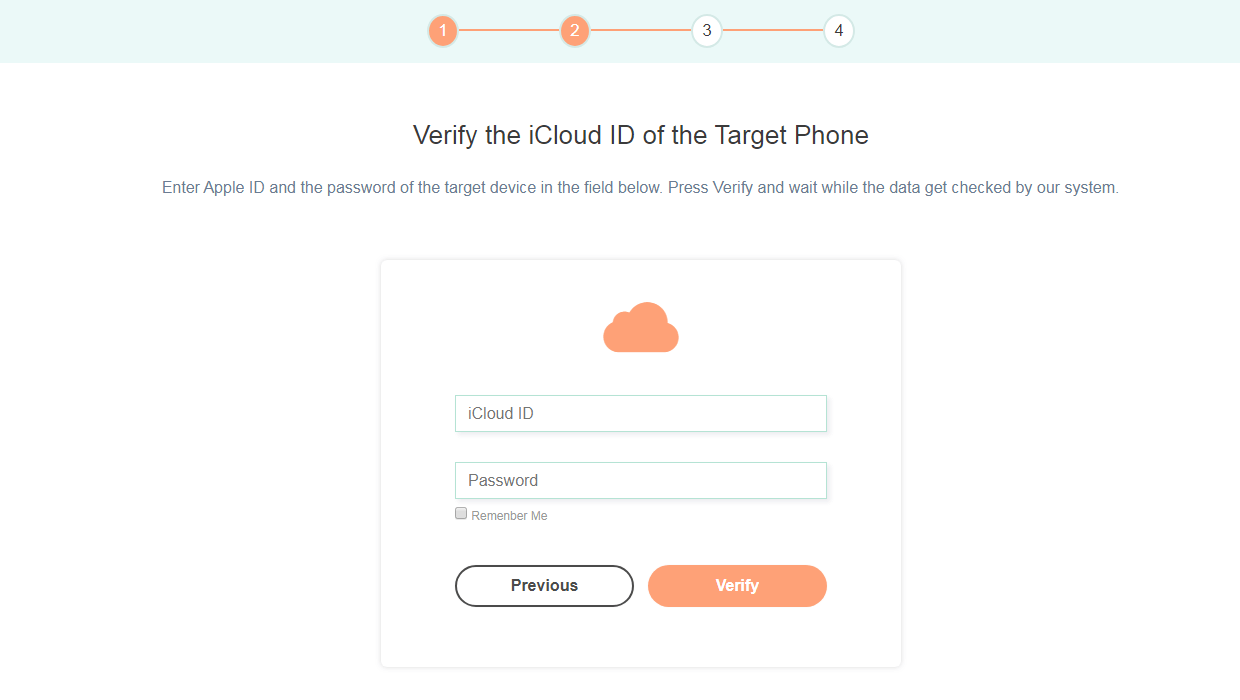 Enter the iCloud credentials and get ready to spy discreetly on the target phone!
Congratulations! You can now utilize all the functions of the ClickFree app on your Dashboard. The syncing procedure might take a few minutes, depending upon the amount of data and the internet speed at your end.
Yes, it was that simple, to begin with everything! You can access all you desire with this effective and easy-to-use ClickFree Dashboard. The navigation is flawless, and the services on offer are excellent too.
Also Read: What is the Best Way to Backup Your Data
Summing It Up
ClickFree hacking solution for iPhone is an extremely effective and trustworthy option to go for. Spying on a device in stealth mode is otherwise difficult. Also, it has to be discreet if you really want to maintain the bond of your relationship.
With a solution like ClickFree, you can rest assured that you are not hurting anyone and are able to clear your doubts with ease too. Check out the different payment plans today and sign up on the official site of ClickFree to begin hacking!
TheITbase
TheITbase gives tech help to Audience. Learn how to utilize Technology by How-to guides, tips and also you can find cool stuff on the Internet.
Related posts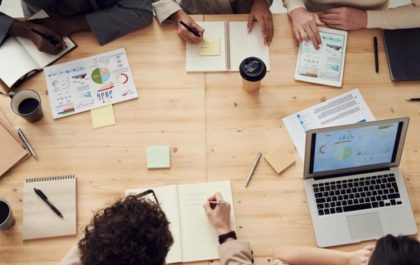 How to Plan a Project That Is Guaranteed to Succeed
Planning and executing a successful project can be a challenging task, especially if you have never done it before. But,…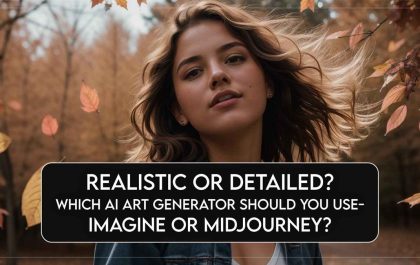 Realistic Or Detailed? Which AI Art Generator Should You Use – Imagine Or Midjourney?
Setting the Stage for AI Art Generation Artificial intelligence (AI) art generation is a rapidly developing field with the potential…