A traditional way of sign a document is on the printed papers. We're living in modern society with a bunch of positive developments in the IT sector. Technology is easing our ways to live a better life without sticking with the hundred years old methods.
One of the significant developments that happen in the recent decade is the invention of a digital signature. It was the essence of the hour because the whole world turned into a global village (later into a worldwide street). Many websites and software houses developed such tools that can help to generate remote signatures.
CocoSign is one of the leading players in the electronic signature industry that provides free tools to e-sign documents with CocoSign. It's a new concept that has a name as a virtual fingerprint unique to a specific person only. Furthermore, digital signatures also provide proof of origin, time and date, identity with legal documents.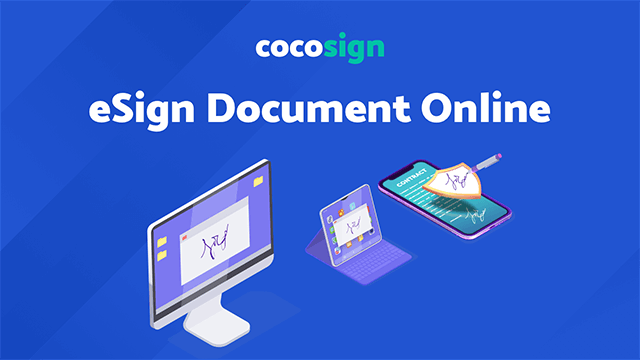 Is it Safe?
The primary question that arises to mind is the security of the signing individual. What is the guarantee that nobody can copy the signatures and use it illegally? The problem is valid, but there are no chances for anybody to create a digital signature without your consent.
Although digital signatures can hack, nobody can create a fake signature of your name. For instance, one cannot copy one a-signature to another document as they're unique and only valid for one record at a time.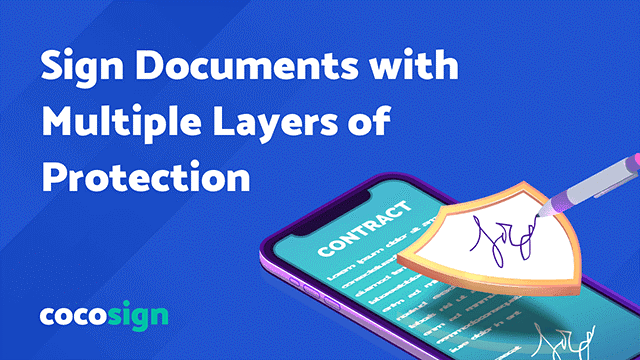 Visit the homepage of CocoSign to give it a try. You'll see that no one can manipulate the signature to other documents. If any changes made to the signature, the forms and electronic signs automatically turn invalid.
Also Read: Essential ways to Survive In This Tech-Savvy World
How can you verify a Digital Signature?
In the banks and big organizations, they have a record of the original signatures to verify the actual identity. But is there any method to verify the identity of an electronic signature? Yes, several options can use to identify the signer's identity.
A one-time passcode sent through the SMS to the signer's mobile. To validate the procedure, he needs to write the four or six-digit passcode.
They ask to use the same email address that has a use for signing up with the website and verify it by checking their inbox.
They need to call the given number and enter their names and access code-shared by the caller.
Knowledge-based questions
At the time of security settings, all software asks for some personal and knowledge-bases questions—for instance, the name of your first company, pet, or spouse etc.
A national ID (Identification Card) is required to pass on the first process to generate an electronic signature on the website or an Application.
Also Read: How To Utilize Technology To Gain Competitive Advantages For Your Business?
Benefits of e-signature
Let's have a look at the benefits of digital signatures and know how we can use them for our ease.
Saves time
Nobody has much time to spend to get the prints of the sign a document, then sign it and then again post it to the other person. A digital signature allows you to save your precious money that can invest in other important tasks.
It'll only take a few minutes to upload the sign a document and sign them within a click. You can directly send the signed copies through Gmail or any other virtual service.
Professional work
Just imagine, you're going to get the most awaited project for your company, and they agree to sign a deal, but you don't have electronic signatures. Without waiting for that moment, go to CocoSign and get your first digital signature without paying a cent.
It also gives an impression of a professional to the second party. By having a digital sign, you can manage and track a bunch of documents without any mess.
It Saves you money
Many people spend hours getting a good deal in the market, which could have invested in making more money on the job. An electronic signature can save you money, such as printing costs, shipping/travel expenses, and other indirect expenses at the same time.
You don't need to hire a qualified to take off your documents by sorting in an average software, while you can do it with DocuSign.
Also Read: Preventing Attacks in Real-Time with RASP
Steps to Sign a document on your Phone or Computer
Don't go with the traditional methods and save your time and money by getting an electronic signature. You can upload the documents on the website or drop the file from Google Drive or other options.
Generate a custom signature and put it on the PDF, Word, or Powerpoint file in a PNG image. Your document is ready and shared through the same platform with the desired parties by clicking on the send/share button.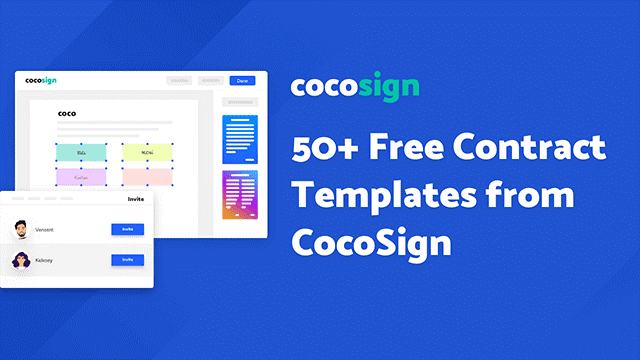 Make sure not to use the same digital signature for more than one document as it will make them invalid and un-authentic.
TheITbase
TheITbase gives tech help to Audience. Learn how to utilize Technology by How-to guides, tips and also you can find cool stuff on the Internet.
Related posts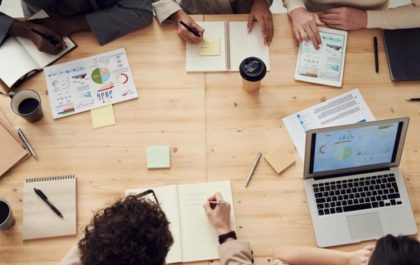 How to Plan a Project That Is Guaranteed to Succeed
Planning and executing a successful project can be a challenging task, especially if you have never done it before. But,…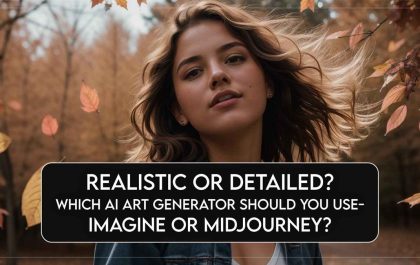 Realistic Or Detailed? Which AI Art Generator Should You Use – Imagine Or Midjourney?
Setting the Stage for AI Art Generation Artificial intelligence (AI) art generation is a rapidly developing field with the potential…