Not every job that is in existence today will survive to see the future. Some industries predict to slow down and those that will peak. You need to invest your time and upgrade your skillset to stay away from the dark side. Not only you want to make sure that your position is here to stay, but you should also choose a career path that will make your life a lot easier. In other words, you should be working a job that is or will be a high-paid position in the coming decades. Here are the top seven High Paid Jobs of the future.
Software Developers
There is no surprise in the fact that the tech industry offers many High Paid Jobs that are highly sustainable and well-paid already today, and this trend is here to stay. Software developers are in the sweet spot and don't have to worry much about the future, as the demand for their services is only going to grow and get the software developer resume updated with the latest technologies.. People with a Bachelor's degree and enough experience can expect their salary to double by 2030 if you want to modification your career path, as the tech industry is willing to put skill over education. Since there are many high-quality courses online, like the ones provided by Career Foundry, you can become a software developer and secure your future.
Registered Nurses
The healthcare industry will face some tough challenges, especially in Europe and the United States of America, as the societies in these regions are aging. Therefore, there will be a need for more care for the elderly, especially for nurses that can handle their medication and help them daily. Being a registered nurse could be the perfect career choice, as you can expect rapid growth in demand for this type of worker. This movement will automatically raise the salaries of nurses around the globe.
Related: Why Networking Is One of The Shortest Paths To Hiring Jobs Software Engineers
Financial Managers
You can say that having a finance degree is always in fashion when it comes to the job market. However, with the globalization of trades, the introduction of cryptocurrency, as well as other developments in the world of finance, all managers should earn more and more in years to come. For this particular industry, you need to have a specialistic knowledge and degrees are preferable, so if you are still in school, consider getting into the big numbers.
Physiotherapists
The lifestyle most of the people are having at the moment is not the healthiest one. People sit for hours in offices and do not exercise enough. It causes many problems with back and neck pains, as well as overall mobility. That is precisely why there will be an increase in the demand for the services of physiotherapists. Not only after injuries and accidents but to be able to function daily. The pay of a physiotherapist predicted to rise significantly in the coming years.
Market Researchers and Marketing Specialists
These days there are many different types of products available on the market, that selling without proper advertisement and marketing is almost impossible. People who understand customer needs and know how to present the products attractively will be really of value in the future. It feels like the number of goods or services is going to be regularly rising. Being an expert in marketing and market research will make a lot of people wealthy.
Also Read: 8 Things All Freelancers Must Never Forget
Lawyers
A career path that is associated with wealth for centuries now is still quite keen on the list. The bureaucracy hasn't changed much; the number of documents needed for every administrative process is still overwhelming. Now that we have a lot of companies going global, the need for law specialists is rapidly increasing. Not to mention the increase in divorces that drives this market too. The trend of lawyers earning a High Paid Jobs and high salary is not going anywhere anytime soon.
Heavy and Tractor-Trailer Truck Drivers
The logistics industry in the piece of cake you want. The need for drivers to deliver products from factories to warehouses and sales offices is one of the most significant increases the job market has ever seen. The number of products sold and bought every day is unreal, and obviously, someone needs to deliver them from one place to another. The increase in demand for drivers is another result of opening the borders and globalization. Unless people develop a cheap and effective version of self-driving trucks, being a truck driver will be a highly profitable profession.
If your current job is not on the list, do not worry. There is still some time for you to acquire new skills and get enough experience to become a wealthy person shortly. And if you are still in school, make sure that the path you choose is one that is sustainable and well-paid in the years to come.
Related posts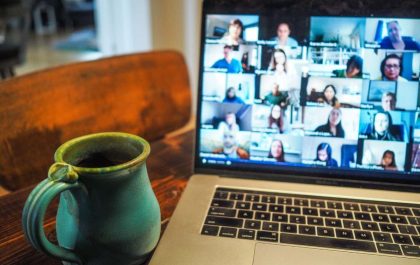 A Guide on How to Stay Secure When Studying Online
As online learning becomes increasingly popular, it is crucial for students to prioritize their security and privacy. Cyber threats are…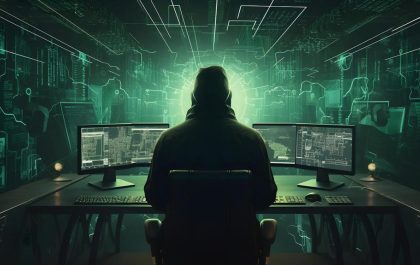 Cybersecurity's Blind Spot: Understanding the Scope of IP Theft in Healthcare and Pharmaceutical
Anastasios Arampatzis In the rapidly evolving landscape of the healthcare and pharmaceutical industries, intellectual property (IP) stands as the foundation…