As soon as we complete our intermediate, the first and foremost thing that pops up in our mind is to opt for such a degree, which can turn us into a skilled professional and help us earn a handsome salary. One cannot deny that skills can only be acquired through practice. For that practice, we need excellent and recognised colleges or universities that support our vision and give us a meaningful space to grow professionally and the best degree to achieve our ultimate goals. Bachelors in different areas of study are the most opted degree course among the students. Those who obtain this degree have increased access to rewarding opportunities. The best part?
The best part is that if a student aspires to work and can opt to study a part-time degree course of bachelors. Certain universities and colleges across the world offer a part-time degree in bachelors. It coveted degree design in such a way that it prepares you for a successful career in any of the disciplines by imparting proper academic qualification. There are several reasons why a part-time bachelor's degree should be followed at the level of higher education as a course of study to uplift one's career. It is one of the most exciting curriculum types that provides numerous lucrative career opportunities by educating the students about the course thoroughly and teaching them professional ethics.
According to the National Center for Education Statistics, around 5.4 million students took online college courses in recent years. And, about 12.5% of college students took online courses exclusively. However, studying online astonishing growth in recent times and expect to grow substantially in the coming years.
Bachelor's Degree
A part-time bachelor's degree is no less than a regular bachelor's as compared to the knowledge gained by the students in the traditional classes. Simultaneously, it is flexible and allows the students to work along with their jobs and anything else. It also takes less time in completing the course than the regular course duration.
Furthermore, it is less expensive and pocket-friendly as compared to others. It is like a full-time bachelor's degree as it teaches you how to use your creativity, technological capabilities, and communication skills to achieve your target objectives. It also helps you learn your degree's practices in respective areas of study materials, be it business, accounting, and finance, or hospitality, whilst developing your knowledge of time management.
Also Read: LMS (Learning Management System) Pricing Models: What's Right For You
Skills and knowledge
Due to the study mode, many students find it convenient to complete education and develop their skills and knowledge. Insight one needs to be successful in the fast-growing competitive job market. As the course allows the students to work along with the study, it has become the most opted research model because, in this, students can cover their study expenses. Amid the ongoing coronavirus pandemic, the students widely accepted this course as everyone wants to upskill their knowledge along with their job just by working from home. So, one should not waste his/her time and upgrade their skills and knowledge conveniently.
TheITbase
TheITbase gives tech help to Audience. Learn how to utilize Technology by How-to guides, tips and also you can find cool stuff on the Internet.
Related posts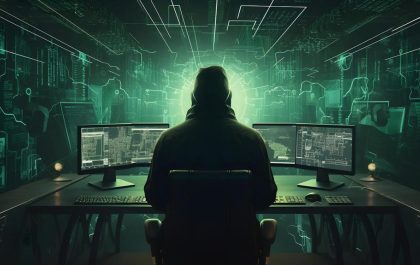 Cybersecurity's Blind Spot: Understanding the Scope of IP Theft in Healthcare and Pharmaceutical
Anastasios Arampatzis In the rapidly evolving landscape of the healthcare and pharmaceutical industries, intellectual property (IP) stands as the foundation…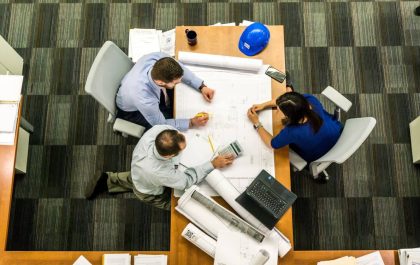 Data Analytics in Revenue Cycle Management (RCM): Leveraging Dental Software for Insights
The healthcare industry has been undergoing a major transformation in recent years, with a growing emphasis on data-driven decision-making. This…