Balancing study with the costs of living can be highly challenging for everyone. There are books and money to pay, rent, bills, and groceries for those una­­ble to stay at their parental home while studying and a raft of other expenses that need to be paid.
Working full-time and studying is seldom a viable option, but there are many ways that you can make money as a student without sacrificing time in class or preparing for your next test or assignment.
Our guide will show you how to make money while still focusing on your studies and not having the stress of working a full-time job at the same time.
Consider Ride-Sharing or Food Delivery Services
The gig economy is a big part of the future, and it's not going anywhere.
Ride-sharing services like Uber offer drivers the opportunity to set their schedule while making money with no experience necessary. Food delivery services like Menulog are another way to earn money on your schedule as long you have a working vehicle and a valid licence.
If driving is not something you want to do (or you don't have the means), there are other skills and services that you can leverage to make money. For example, you can register with Airtasker and find work as a handyman, housekeeper, tutor, babysitter – the sky's the limit. This also allows you to set your schedule while building your reputation and earning more high paid jobs and more money.
Take Paid Surveys Online
Online paid surveys are an easy way to earn cash while studying because you can do them in your spare time and at your own pace from the comfort of home.
They're easy, fun, and best of all, they don't require any experience or qualifications. All you need is an internet connection and the time to fill out a survey. Some of Australia's leading paid survey websites include YouGov for government surveys, Valued Opinions and MyOpinions.
Digital Freelancing
This is a way for people with skills that can be marketed digitally or remotely, such as writing, graphic design, web design, translating, voice-over, video editing and social media marketing, to make money while you are studying.
Many agencies are looking for talented young people to handle the creative and marketing exercises for businesses across a wide range of industries. It will also improve your skills and help you build your resume before you leave university as well.
Teach English
Many students flock to Australia every year from countries worldwide to study in a different environment. A large chunk of them arrive with limited English skills and will be looking to learn the language as quickly as possible. You can charge for private lessons or even set up a classroom environment outside of class hours. There are also digital options like Lingoda, where you can sign up to teach English online to people worldwide.
Become a Streamer
Streaming has become a big business with the best entertainers on platforms like YouTube and Twitch, attracting audiences – and wages – in the millions. The sky's the limit when it comes to streaming; you can show off your video game skills, review people, places and events, entertain children and much more. It is easy to set up, and platforms like Facebook allow you to get started and earn money immediately. The better quality your stream and the more engaging you are, the more money you can make.
Looking for more ways to make money as a student? Check out these alternative measures to help pay the rent and keep the fridge full while you excel in your studies.
TheITbase
TheITbase gives tech help to Audience. Learn how to utilize Technology by How-to guides, tips and also you can find cool stuff on the Internet.
Related posts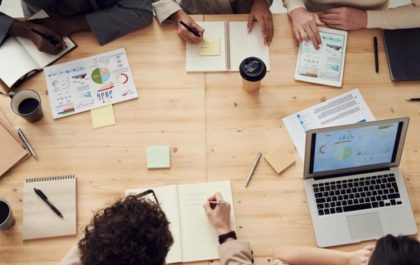 How to Plan a Project That Is Guaranteed to Succeed
Planning and executing a successful project can be a challenging task, especially if you have never done it before. But,…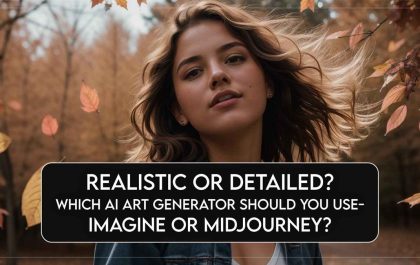 Realistic Or Detailed? Which AI Art Generator Should You Use – Imagine Or Midjourney?
Setting the Stage for AI Art Generation Artificial intelligence (AI) art generation is a rapidly developing field with the potential…