If the idea of study in abroad is something that appeals to you, the UK makes for an excellent choice. With over 130 universities to choose from, you'll be spoilt for choice when it comes to quality education.
With various courses and vocations on offer, it's easy to see why the United Kingdom is a popular option among international students from all four corners of the globe. Not only will you enjoy a world-class education, but you'll be welcomed with open arms wherever you end up in the country.
When you consider the size of the country, some may be surprised by how diverse the UK is. From beautiful countryside to bustling cities, you're sure to find a university that suits you.
If you're keen to get a brief overview of what you can expect when you study in the UK, read on.
What's it like to study in the UK
The UK is among the most popular destinations for studying abroad. When it comes to the culture and high standards of teaching, it's easy to see why so many students choose to study here. Whether you're drinking tea or enjoying a pint in your local area with your peers, the culture in the UK is unlike any other.
Of course, university life isn't all play and no work. In terms of studying, you can expect quality lectures, support and resources. With over 30,000 courses and degrees offered by universities in the UK, no two experiences are the same.
With that said, university lectures tend to be fairly similar across the board. Lectures will often last one or two hours and will be delivered by a member of the academic staff. In lectures, you can expect to join 50-300 students. In addition to classes, you can expect to attend tutorials and interactive sessions, along with having plenty of time for independent study.
UK city highlights
While the weather is somewhat hit and miss, there's a lot to be appreciated in the UK. From various cultural events, festivals, and history-steeped attractions to excellent transport links and plenty of bars and restaurants, you'll never be short of something to do.
Whether you choose to study in Edinburgh and Glasgow or opt for Sheffield or London, every city offers its unique benefits.
From world-renowned attractions such as Edinburgh Castle and The British Museum to the impressive coastlines of Cornwall and Devon and the countless National Parks, you can choose from bustling city life, remarkable nature, or both!
Why the UK can kick-start your career
Once you've graduated from university, you may choose to stay in the UK to kick start your career. Thankfully, the country offers plenty of post-graduate job opportunities spanning many different industries.
Thanks to the UK's diverse job sector and excellent working conditions, many international graduates remain in the country. So whether you're looking for experience leading fields such as finance, education, healthcare, or marketing, opportunities are aplenty.
Furthermore, language skills are becoming increasingly important in the UK, making foreign nationals desirable candidates for many roles.
The UK social scene
When we're talking about social scenes, the UK has a lot to offer. With on-campus events, Freshers and Refreshers Week, and endless student nights, socializing are most definitely on the agenda.
UK cities such as Edinburgh and Sheffield are home to plenty of bars, restaurants, and clubs to be enjoyed.
Although education is at the forefront of university life, the social aspect is celebrated and encouraged in the UK. For many, studying in the UK are some of the best years of their life.
As a culturally diverse and welcoming country, the UK welcomes international students with open arms. Once you've chosen a city, you're sure to feel at home in no time.
Novel provides sociable student accommodation in the city of Sheffield. Designed with students in mind, Novel accommodation offers fantastic facilities, including excellent wellness spaces, games rooms and more!
Also Read: The Best Smart Home Gadgets of 2021
TheITbase
TheITbase gives tech help to Audience. Learn how to utilize Technology by How-to guides, tips and also you can find cool stuff on the Internet.
Related posts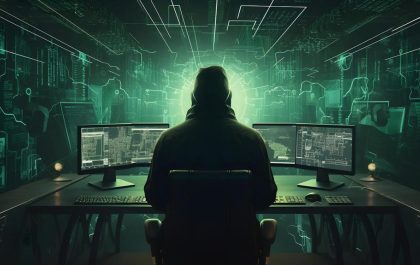 Cybersecurity's Blind Spot: Understanding the Scope of IP Theft in Healthcare and Pharmaceutical
Anastasios Arampatzis In the rapidly evolving landscape of the healthcare and pharmaceutical industries, intellectual property (IP) stands as the foundation…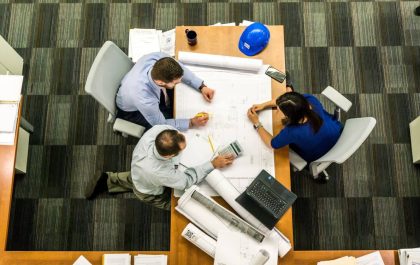 Data Analytics in Revenue Cycle Management (RCM): Leveraging Dental Software for Insights
The healthcare industry has been undergoing a major transformation in recent years, with a growing emphasis on data-driven decision-making. This…