The introduction of smart home devices allows you to automate your home with ease- by the tap of a button or even more simple, a single voice command. The most effective smart home gadgets create a seamless home environment that can be controlled from wherever you are in the world. Whether you want to control temperature, electrical appliances or security systems- investing in smart home devices are the perfect way to achieve the epitome of a modern abode.
As time has passed the popularity of smart home gadgets has soared, and most people often prefer to buy properties that offer some functioning smart home device. The constant evolvement of various smart home products means our options are limitless, and finding a gadget for your exact needs has never been easier. If you're thinking of transforming your property into a smart home, or are looking for the year's newest devices, We Buy Any House have comprised 2021s best smart gadgets for your property.
#1- Apple TV 4k:
Approaching the four-year mark since the launch of its predecessor, the new Apple TV 4K has been released. A streaming box that utilises apps from its dedicated app store, the original Apple 4k TV uses remote and Siri control to stream everything Apple- from movies to games to interactive apps. The newer version offers 4k support, high frame rate HDR support, auto colour balance feature, and up to 64GB of storage. The 4k version has a revamped design, that includes Siri remote with a click pad.
#2- Amazon Echo (4th Generation):
The newest generation of the Amazon Echo Dot speaker is quickly becoming the most popular smart speaker. A sleek and compact design that delivers crisp vocals and an equal bass for a full sound. Using voice control, you can speak to the device for your own entertainment, streaming songs from Apple or Amazon music, Spotify, Deezer, audiobooks, and podcasts. The device has a brand-new look and brand-new powers, opting for a more whimsical spherical design. Additional features such as a smart-home hub, the 4th generation is a strong follow-up to the previous model- focusing on having more power and ability to control smart home devices.
#3- Blueair Smart Air Purifier:
Compatible with Amazon Alexa and the Google Assistant, the Blueair HealthProtect 7471oi air purifier is a revolutionary smart home gadget. The filter uses a sophisticated setup to allow the purifier to remove microscopic airborne particles, as well as bacteria and viruses in a vicinity of 400 square feet of space.
#4- August Wifi Smart Lock:
The wifi smart locks can be used alongside most deadbolt locks and can integrate into the front door setup. The gadget allows you to leave your keys at home, and manage access to the lock through voice, remote control, smartphone, or an Apple watch. The design is compact, simple and clean, and is easily installed. With the use of auto-lock, your door automatically locks after a specified amount of time, meaning you'll never have to worry if your door is locked again. The device also enables use from remote access.
#5- Ecobee Smart Thermostat:
This built-in smart speaker is compatible with Amazon Alexa, Apple Homekit, and Google Assistant. The device enables you to upgrade your current thermostat, which uses room sensors to control and monitor the temperature throughout your home. Depending on the size of the rooms in each property, you can place multiple thermostats around each room for better results. The Ecobee Smart Thermostat includes support via built-in speakers and microphones and offers compatibility with smartphones.
Also Read:  Top 6 reasons Why Logo Is Crucial For Construction Business
Related posts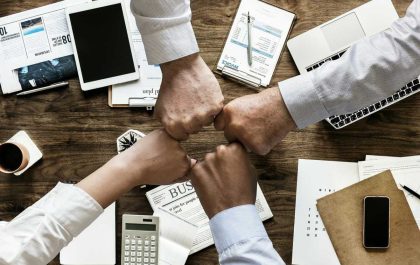 The Next Generation of Leaders: Insights from IB Business Management
With rapid globalization and technological developments, leaders have never been in greater demand. The International Baccalaureate (IB) program, widely acclaimed…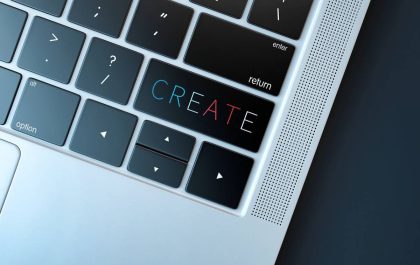 Unleashing Innovation: The Secrets Behind Successful Slot Game Developers
1. Introduction In the dynamic world of gaming, slot game development stands out as a thrilling and innovative field. In…