Human beings have a love-hate relationship with robots. We are fascinated by the possibility of manufacturing intelligent machines, while we fear the threat they pose, and that we have seen in so many American films.
In the short term, they are supposed to pose a threat to our livelihood, as they will replace a good part of human workers, while the development of artificial intelligence will put the machines behind each fast-food counter, supermarket checkout, toll, etc.
And then there is Cozmo. The robot that fits in the palm of the Anki Company. A harmless toy that refutes any idea that robots represent a threat to humans.
Cozmo is the work of Anki, a company that is already known for Overdrive, a racing game on a real track that uses augmented reality. Now, with Cozmo, they aim at robotics and artificial intelligence with a toy that makes them want to hug it, always having it by your side.
Cozmo – The Toy robot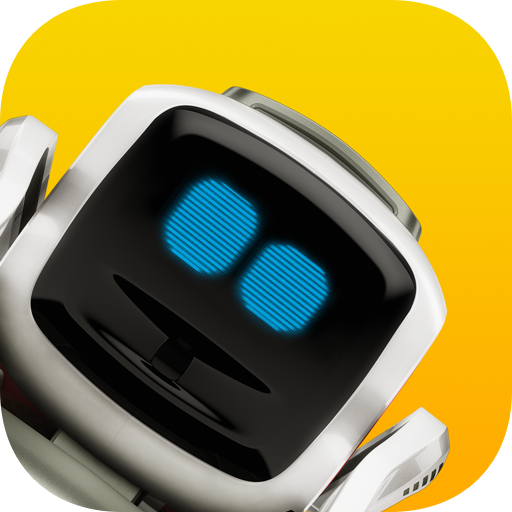 Do you at any point thought about what cool kinds of stuff robots can do? Just in case if you don't, this little robot named "Cozmo" will show you all an adorable little robot can do!
Prepare to be blown away. Sometimes Cozmo will request that you play with him. Or then again, you can click "Find" to discover many mesmerizing activities!
The robot toy costs $180 and already sold in the United States. It has artificial intelligence, and the result is more like an intelligent pet than a personal assistant.
Adults can also find Cozmo fascinating, good enough to pay its price.
What this Robot do?
Cozmo should get a 3D square, jump on your finger, and so on. Cozmo can do something extra! Cozmo may request you to play a game, or possibly he will sing a tune!
The entire family can interact with him. He has an integrated camera to take pictures and facial recognition to behave in an actual way depending on who you are.
With his shovels, he can lift several cubes that come in the package so that he plays alone or with you.
The emotions expressed in two ways, first and undoubtedly the most striking is thanks to that front screen with eye drawings that can change as desired. Besides, you can show emotions with your shovel to lift buckets. If he is angry, he moves quickly as if he were a child crossing his arms and frowning.
Cozmo is supposed to be a way for children and teenagers to start making contact with robots and robotics, and I think the idea is perfect.
Cozmo has advanced software that supports its intelligence. Anki has programmed the robot so that it can react to situations as a human being, with a wide range of emotions: happiness, tranquility, sadness, frustration, etc.
One of the funniest features is to be able to see from the application, through the robot's camera to see what he sees.
Also Read: Mobile Computing
Know More
From the first moment the Wall-E trailer appeared, known that this Pixar animated character would become a favorite for millions of boys and girls (and not so boys) around the world. It is a robot, but it is a robot that knows how to show certain emotions, and that hooks us. That is why toys like Cozmo promise to be a success; they have managed to create a small robot that knows how to show certain expressions.
It looks slightly like Wall-E it is because its design is the work of the Canary Carlos Baena, animator of Pixar where he worked on projects such as Ratatouille, Toy Story 3 and yes, the Wall-E movie, Carlos has given Cozmo the feeling of being a character in an animated film.
It is small, and its battery barely lasts two hours of use, but it recharges in just 10 minutes on a superior charging base, which makes it easier to be a toy willing to entertain the whole family throughout the day.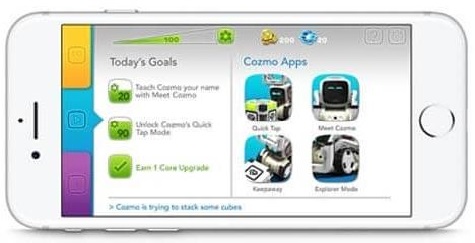 Cozmo also works with a mobile application for iOS and Android, with which you can be given specific orders and tell it, for example, to pick up its cubes. Another thing is that Cozmo wants and tells you he doesn't want to.
For now, it is mostly a striking toy designed for children, although many robotics fans and programmers will want one for their office. But he may become good enough for everyone to love him.
Want to know more about Cozmo's functions and characteristics, visit the Official Website you can find more info!
TheITbase
TheITbase gives tech help to Audience. Learn how to utilize Technology by How-to guides, tips and also you can find cool stuff on the Internet.
Related posts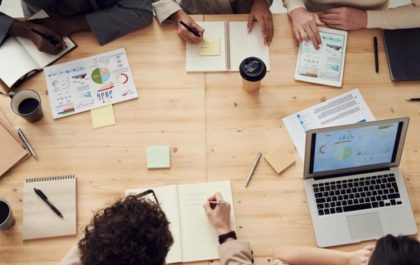 How to Plan a Project That Is Guaranteed to Succeed
Planning and executing a successful project can be a challenging task, especially if you have never done it before. But,…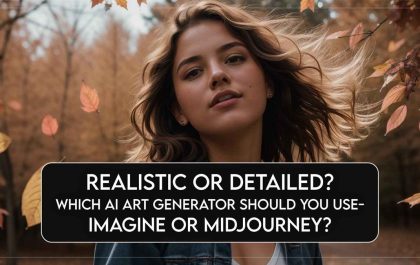 Realistic Or Detailed? Which AI Art Generator Should You Use – Imagine Or Midjourney?
Setting the Stage for AI Art Generation Artificial intelligence (AI) art generation is a rapidly developing field with the potential…