Have you ever thought – what is one thing that can make my business stand out from the rest? If you own and run a construction company, starting off with the business is the most crucial part. It is a little difficult to get started if the company is not recognised by people soon. This is why a good business needs a logo to get the outreach started. Using the right construction logo maker can help your company get the logo it needs in the market. There are a number of reasons to choose the right logo for your construction business.
So, let us look at the list of principal reasons.
6 Reasons to Get the Right Logo
Creates a brand identity: A logo is used to make a brand recognisable with the potential client base. The name and logo is the main identity of any business. The logo can be as elaborate as you deem fair, given that it will define your business, colour and what you are presenting to your customers. Your services or products will actually be defined in this logo. Whether you specialise in houses or other accommodations etc. can all go on to define your company's identity. 

Puts your business in the market: Once you have prepared a layout for your company, with the name and logo, you are officially saying: "We are open for business". Putting your logo for potential clients to see shows that you are willing to offer services. As your business progresses in the market, you can start working towards increasing your profits. Getting clients becomes easier when you have an identity of your business in the larger market.

Creates awareness: With a logo finalised, your social media outreach can start in an organised manner. The company website and social media pages can be up and running with the final logo. In terms of social media awareness, a logo makes you more visible on different platforms. This in turn helps to get the word out about your business and brings in clients. Creating awareness among the potential client base is an essential part of marketing and should be taken care of at the early stages of the business.

Keeps up with the competition: Just like your construction business is part of a bigger industry, the competition is on the same scale. There are hundreds of businesses that are trying to make their way to the top. So with a brand identity, you have the scope of keeping up with those competitive businesses. If customers are looking to avail of a service, they can see your company alongside the many businesses in a specific industry. This is what helps you to stay in the running.

Makes a brand credible: The credibility and trustworthiness of a brand go a long way to make a business successful. When you have a logo and name to present, your identity becomes clear. For many suspecting customers, this identity can make you the right company for their job. They would want to choose someone with a good idea of the business and someone they can hold accountable. With the right identity, there is a mutual trust established between the client and the business.
Builds trust among the employees: While it may be the last thing to be pointed out, it is no less important. Just like a business should have the trust of its customers, it should earn an equal amount of trust from its employees. The people who are working for a company and making it successful with their hard work should believe that their contribution is meaningful. As your company develops into a brand, you realise that you gain the faith and trust of your employees. This is a key factor in the success of a good business.
Focus on Identity
With all that has been said in the article, it should be clear that a logo essentially creates a business identity. This identity speaks for itself in time – of the services and reliability of the construction work they do. It helps to maintain a steady stream of clients and in the long run, it helps to improve the productivity of the company itself.
Related posts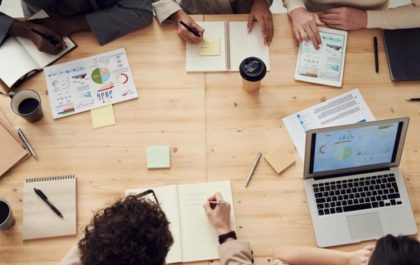 How to Plan a Project That Is Guaranteed to Succeed
Planning and executing a successful project can be a challenging task, especially if you have never done it before. But,…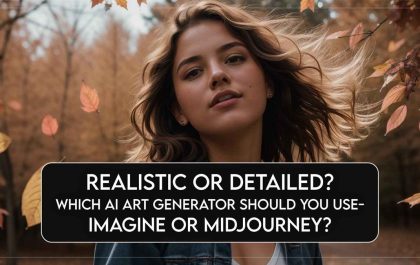 Realistic Or Detailed? Which AI Art Generator Should You Use – Imagine Or Midjourney?
Setting the Stage for AI Art Generation Artificial intelligence (AI) art generation is a rapidly developing field with the potential…