responsible for employees: Businesses are starting to realize the influence they have on employee wellbeing. Work conditions can take a toll on employees' physical and mental health. The reason this matters is because it makes business sense to ensure employees are healthy and happy. The latest research by Bayzat has found that an increasing number of businesses get it. According to their research, three in five businesses feel more responsible for employees' health in the current climate.
Businesses in the region are recognizing the impact they can have. The pandemic has made businesses more aware of the disruption employee health can have. The fact is that if your employees are sick and unhealthy, they aren't there to work. Downtime like that can lead to a drop in productivity and your business will suffer as a result.
While businesses always knew that certain health and safety standards must be followed, they didn't previously consider to be quite as responsible for employee health. However, the pandemic changed this view. Companies understood that employees spend a lot of time at work and their workplace can impact their overall attitudes to health. A business should make health a priority value.
Employees Want More Protection
Employers are starting to take note. A big reason employee wellbeing is becoming more important for businesses is down to employee action. More employees are looking for employers that care. A number of studies into the mindset of the newer generations has shown how important wellbeing is for them. Employees prefer to work with employers that care about them. The new workforce wants things like mental health services and proper health insurance. If your organization can provide these, then employees are going to be happier to apply for a job.
The Benefits Of A Healthier Workforce
Businesses are realizing that employees' health matters not only because employees are more vocal about it. The coronavirus pandemic showed how beneficial it is to have a healthy workforce. The main benefits of a healthier workforce are:
1. Better Productivity
When your employees are healthy, they are more productive. There are countless studies to show that poor physical and mental health can lead to a drop in productivity. If you aren't feeling good, your stamina is lower and your motivation is gone. But when you are healthy, you'll have the energy to keep going and get through the workday.
2. Cost-Saving
Cost-savings are important for any business. While money shouldn't be the main motivator to offer health incentives to employees, the bottom line is that a healthier workforce will cost less. Sick days can cost a company a lot of money. You will need to spend money on a replacement workforce and ultimately, productivity will drop if you have employees having to manage other people's roles on top of their own. Rental employees can also pose different security
3. Employee Satisfaction
Finally, a healthier workforce is often a lot more satisfied. Employee satisfaction matters because it guarantees higher retention rates. If your employees feel like you care for them, then they don't have a big incentive to leave. In addition, if you show employees that they matter, they are going to want to return the favor. Satisfied employees will be more motivated to work. They will want to ensure your business succeeds because that will also benefit them.
How To Look After Your Employees' Health
So companies are realizing the benefits of looking after employee health in the UAE. But what can local businesses do to improve the way they look after employees' health?
1. Sort Out Proper Health Insurance
Companies in the region have to make sure employees have proper health insurance. It is about time businesses start paying more attention to the kind of health insurance they offer. You want to make sure the health insurance you get is not only affordable but also provides adequate protection. You want to ensure basic checkups and coverage against common ailments are part of the deal. You can find good group health insurance in the UAE online and ensure all of your employees have the right protection.
2. Make Healthy Lifestyle A Company Core Value
Business values are important. Your business should consider adding a healthy lifestyle to its core value set. If you promote healthy living as part of your business model, you can get a healthy workforce. You don't need to force employees to stay healthy. But you can show them the benefits of living healthier. Educate your employees on the importance of exercise and healthy eating. Make sure they value their mental health – promoting a proper work-life balance can be an important part of creating a happier and healthier workforce.
3. Provide Health Incentives
To ensure the above really holds true for you as a business, start offering health incentives. Good health insurance is a start but you need to include other benefits in your toolkit. It is a good idea to consider adding healthier menu options to your business' cafeteria. Offer vouchers to health food stores if possible and promote a healthier life culture. You can also have things like on-site gyms or even sleep pods. Opportunities that allow your employees to be active are a great way to boost their productivity.
You don't want to forget about mental health either. A lot more employees are conscious of the importance of mental health. You should consider adding mental health services to your business' HR services. Counseling could be a great way to show your employees that you care. You can also encourage mental health wellbeing with proper holidays, a more flexible work schedule and team-building exercises.
Businesses In The UAE Are Showing The Way
Businesses in the UAE are becoming more aware of employee health and its importance to business success. The region's companies could show the world the benefits of a healthier workforce by implementing the above steps to their business strategy. Ultimately, having a healthier and happier workforce will be beneficial for all parties.
Also Read: NFT games: How to Earn Money from NFT Games
Related posts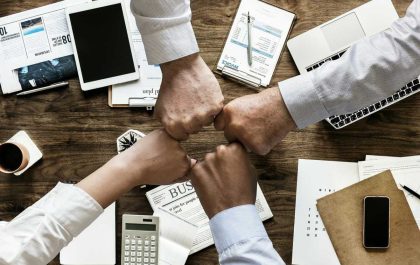 The Next Generation of Leaders: Insights from IB Business Management
With rapid globalization and technological developments, leaders have never been in greater demand. The International Baccalaureate (IB) program, widely acclaimed…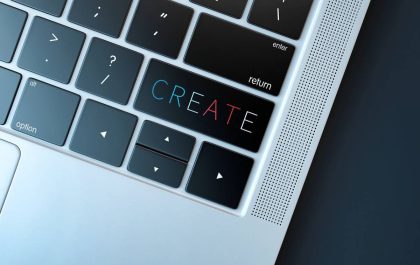 Unleashing Innovation: The Secrets Behind Successful Slot Game Developers
1. Introduction In the dynamic world of gaming, slot game development stands out as a thrilling and innovative field. In…