Does your partner have a birthday soon, and you still don't know what to give? Do you have an adventurous friend you are dying to find a gift? Then you should definitely look into providing a unique phone case for their new Samsung S20 Ultra!
Finding the perfect gift certainly isn't the most straightforward task in the world. The longer you know each other, the more difficult it seems to get a nice present. Due to a lack of ideas, you've put it off on and on again to look more into it. But here's the solution: a Samsung S20 Ultra phone case. Indeed, you'd not give any random phone case that looks cheap. It should have a specific incentive like Turtleback cases offer.
Turtleback offers holster cases for the new Samsung S20 Ultra that are perfect for literally anyone on any occasion. You don't even have to worry if it's a last-minute present since Turtleback has got your back with fast shipping. Your present will undoubtedly arrive in no time. Here's who'd especially enjoy such a grand case you can attach to your belt.
Busy mums need to have their hands free.
Every mom with small children or especially babies needs to have their hands free at any given moment. You never know when they have to take up their child, change the diapers, feed the bottle, or nurse minor playground wounds. Before you know it, the phone has slipped out of their hands and ends up somewhere among the diapers. At the same time, they need to have their phone nearby to make emergency calls. Or to get your call. They struggle to find it and can't have an extra purse around their shoulders all the time. Surprise your sister, sister-in-law, or your best friend with this extraordinary case. It's just so practical to attach it to your belt, where it's safe from any spills at the same time.
The engaged dad
Fathers certainly have a lot on their hands. They're businessmen and like to repair things. Just recently, your husband meant to improve the care of his son, and suddenly, his phone dropped into the void of the engine bay. Or did he put it aside on the motor and forget it was there until he closed the compartment?
If he's on a hunting or fishing trip, he certainly needs to have his hands free. He can't look out not to lose his new Samsung S20 Ultra from his pocket as he sits and waits for his bait. After all, the phone needs to be on vibration mode. If it rang, the game would be gone in an instant. The same goes for when he has to cut firewood or be very keen on all things DIY. It's best to keep the phone in a good cases directly on your belt so it's protected from dust and can't drop into cement.
Also Read: 10 Coolest Gadgets will make Your Life Easier
As a business person, it's far more convenient to carry his new Samsung S20 Ultra as close as possible. He needs to be within easy reach for clients and suppliers alike. With the size of the Samsung S20 Ultra, he can't just slip it into the pocket of his blazer anymore. Moreover, a man with a handbag to have his phone certainly does look awkward. Men like practical presents they can use in several areas of their lives. A belt-clip Samsung S20 ultra phone case is a perfect gift for your husband, brother, or brother-in-law you haven't thought about yet.
The Gift for the Adventurer
Being in the great outdoors for a hiking trip couldn't feel more liberating, could it? But the more you climb over stones and twigs until you're at the top, the more comfortable you could lose the phone. It'd be a real shame if he only got the new Samsung S20 Ultra and forgot to buy the Samsung S20 ultra phone case. While you can keep a lot in your backpack, it's best to have a phone nearby and easy to grab. At least in case, you need to make an emergency call. And once you're on the top of the mountain, an adventurer certainly wants to catch the moment and take awe-inspiring pictures of his view.
A holster for the Samsung S20 ultra phone case doesn't only keep the smartphone nearby and easy to grab. It also protects from any dirt or moisture. You never know when it suddenly may start to rain or snow. It'd undoubtedly be a spontaneous end for the S20 Ultra. Surprise your adventurous friend with the best phone case in the world to suit his lifestyle!
Also Read: 6 Handy Gadgets You Must Have For Your Everyday Use
Remarkable for Grandma and Grandpa
When was the last time your grandmother forgot where their phone was? It's certainly not practical when you try to reach her. As she doesn't answer the phone, you're worried that something happened to her. But once you're at her place, she's fine. She only forgot where she had put her phone – and didn't hear it. If grandpa tends to spontaneously wander off, attaching a smartphone directly to his belt couldn't be a better option. He will undoubtedly hear the phone ring and notice if it vibrates once you call. You can ask where he is and pick him up. If all fails, you can take advantage of certain apps that find the smartphone's location. Along with it, you find grandpa.
Even if many older people may not use a smartphone, this could be a game-changer to give them a Samsung S20 ultra phone case and make sure they're safe and sound. A holster is easily attached to its belt, which sticks to its spot. They neither have to get used to the case on their strap and hardly notice it's there. Until their phone rings, that is.
Final Thoughts
As you can see, a Samsung S20 Ultra phone case you can directly attach to a belt is the perfect gift for many people. The younger as well, the older generation certainly will appreciate the ideal emergency gift you haven't considered before. Personalize it and let someone stitch the monogram of the presentee onto it.
TheITbase
TheITbase gives tech help to Audience. Learn how to utilize Technology by How-to guides, tips and also you can find cool stuff on the Internet.
Related posts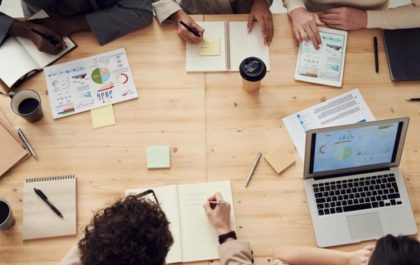 How to Plan a Project That Is Guaranteed to Succeed
Planning and executing a successful project can be a challenging task, especially if you have never done it before. But,…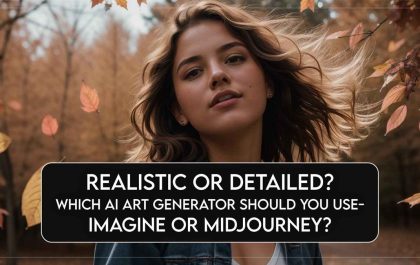 Realistic Or Detailed? Which AI Art Generator Should You Use – Imagine Or Midjourney?
Setting the Stage for AI Art Generation Artificial intelligence (AI) art generation is a rapidly developing field with the potential…