Design a Home: As a creative professional, you're probably always looking for ways to enhance your workflow and boost your productivity.
We all know how easy it is to fall into a creative slump and feel like there's no way out, but sometimes all you need is a little bit of excitement and perspective to get right back into it.
Here are seven home design tricks to help boost your creativity.
1. Bring Nature Inside Views, Natural Light, Etc
No matter where you go in the world, nature is inspiring. There's something about the way things grow, smell, and appear that sparks imagination in people's minds.
Tap into the creative energy that sustains all life on the planet. Introduce some flowers to give your home bright colors, or succulents if you tend to miss a watering day.
To top things off, open up your curtains and blinds if you have a nice view of nature outside. If you don't have a nice view, consider including a nature mural on a blank wall, or pictures and paintings of your favorite views. It's not exactly the same as grand vista, but having images gives the wall depth, creating interest, and inspiring creativity.
2. Surround Yourself With Inspiration
Speaking of inspiration, in order to maximize your creative potential, you need to be surrounded by it.
If you're a painter, hang your favorite paintings or pictures that you want to paint. If you're a musician, hang posters of your favorite musicians, hang instruments, or even technical aids directly relating to your specific field.
Whatever it is, make sure it has a story behind it. The better the story, the more inspiring it will be.
Surrounding yourself with these things keeps them fresh in your mind, so you can use them as fuel to help you push through your creative lulls.
3. Make It Comfortable
They say that creativity requires getting out of your comfort zone. While creative ideas might come to you in moments of extreme discomfort, expanding on those ideas requires stepping back into your comfort zone.
It's next-to-impossible to be productive if you're not comfortable, so do yourself a favor and include a comfortable chair —not some fancy desk chair. Make sure it's something you can recline in, kick your feet up, and relax.
Don't overdo it on the furniture though. You want something comfortable, but not so nice that you feel uncomfortable being messy around it. Messiness is sometimes exactly what you need to get your best ideas out, so leave your options open.
4. Fill It With Color And Texture -Green, Texture, Etc
We already touched on this with flowers, but introducing plenty of color and texture is a great way to enhance your creative mind.
Utilize colors like green and blue because they can trigger the same internal responses that occur when you see trees in nature, the sky, and the open ocean.
Make sure to add plenty of texture to your space as well. Satin curtains, exposed brick walls, real wood floors and furniture are all great textures to include.
If you don't like your floors, try covering them with a high quality, intricately designed rug to add comfort and visual interest to your workspace. You can find everything you need to know about rugs here at Lawrence of La Brea.
5. Open Things Up
When it comes to interior design, an open space means an open mind. Leaving things around the house too cluttered and cramped can easily lead to anxiety, which is one of creativity's greatest enemies.
Anxiety —even from living in a messy house— can put your brain in a state of fight or flight, making it impossible to generate new ideas.
Declutter and clean as much as you can. Ensure everything has a place, and utilize all of your storage space to keep things off the floors and furniture—there's a difference between texture and mess.
Open the window to let some natural light in, and you'll be set up for a successful work session.
6. Continually Change Things Up
Creativity requires new experiences and varying stimuli. Your brain will be more productive when your environment periodically changes, even if just by a little.
Move some furniture around, hang a new picture, try emptying the room entirely —the more you change things up, the more creative you'll be!
7. Play More Music
Music is one of the best ways to stimulate creativity. We know that music helps improve memory, learning, and cognition, but a recent study suggests that listening to happy music can also improve creative thinking.
Conclusion
If you've found yourself in the midst of a creative lull, give one or all of these tips a try and we're sure you'll be back to creating in no time!
Also Read:  Digital Marketing Sins Can Harm Your Ecommerce Startup
Related posts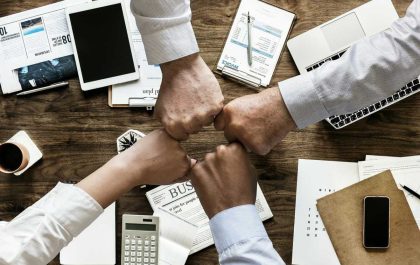 The Next Generation of Leaders: Insights from IB Business Management
With rapid globalization and technological developments, leaders have never been in greater demand. The International Baccalaureate (IB) program, widely acclaimed…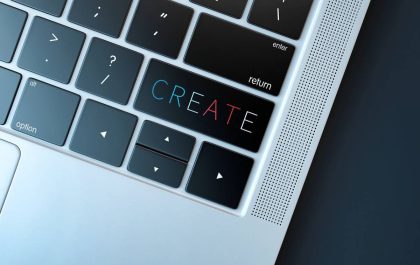 Unleashing Innovation: The Secrets Behind Successful Slot Game Developers
1. Introduction In the dynamic world of gaming, slot game development stands out as a thrilling and innovative field. In…