Digital marketing is of enormous importance for businesses today. 4.66 billion people access the internet every day, that is, 59.5 percent of the global population are active internet users. The internet and its digital mediums form the core pillar of modern communication and information, also selling and buying, which is why it is imperative for businesses to have digital marketing strategies to make their presence felt in the digital world and advertising space. Digital marketing makes use of appropriate channels and strategies to boost businesses.
Ambiguous target groups

Superficial Content Marketing and SEO Approaches

Investing without a marketing structure

Overproduction of Content and Ads 

Neglecting the Consumer
The Ecommerce business is a space where buying and selling depend completely on the internet and digital marketing is the main channel for the business to access customers. According to an analysis by Shopify, 37 million social media visits lead to 529,000 orders and this is one such channel for digital marketing (social media).   
Startups come with their own set of challenges and speed bumps and 90% of startups fail. So, what does it take to make your way into the 10% that thrive? We'll be talking about digital marketing exclusively and the mistakes ecommerce businesses make. Let's go!
Ambiguous Target Groups
Doing anything without a clearly defined audience is not the best way to acquire customers. While as a startup, one may feel that widening the fishnet will amount to more fishes being found, but it is in fact, only target groups that the product caters to, that will bring in business. Reaching a large number of people on the internet does not equal more transactions. It is important to research and develop a deep understanding of your consumers, their needs, your needs, and their behavior.   
Audience targeting is all about using data to demarcate and set up boundaries for segmenting consumers based on their interests, needs, or demographics among others to find the right person at the right moment on the right channel and device. If you get the target audience right, then the conversion will not be a problem for you to run after. You are more likely to reach interested consumers that will get you results. 
Targeting the right group will also make it easier for you to target the right channels for delivery. The wide range of channels available may prove to be daunting for a startup but since you already have a clear idea of your target segment, choosing the right channels should be a cakewalk. For example, if your goal is to reach out to professionals, LinkedIn may work well for you as opposed to Instagram. 
Superficial Content Marketing and SEO Approaches
Content Marketing can help drive business by creating engaging content and also educating potential consumers about your products and services. It adds weightage and lucidity to business products and services which is likely to grab people's attention while also helping them understand what you can do for them. Organic search is without question, your most valuable marketing channel. According to the Search Engine Journal, 93% of online experiences and purchases begin with a quick search on the internet; this also means that your startup needs to thrive amidst a lot of competition. 
Search engine optimization is your game changer and your startup needs to focus on employing SEO techniques that will gain you visibility and organic traffic. There is no point in taking a superficial or a half-baked approach to content marketing since the presence of your content on the internet is simply not enough. 90.63% of pages do not get organic search traffic from Google. With more than 2 billion blog posts making their way into the internet every day, it is important to rank among the top websites and the first few pages of the search engine.  Make sure you don't neglect keyword research since 67% of all clicks go to the first five organic results.
Making use of tried and tested SEO techniques including but not limited to using the right keywords, getting backlinks, posting quality content, ensuring mobile-friendliness, and so on will help your content rank better and get you, valuable consumers. 
Investing Without a Marketing Structure
An absent or ambiguous marketing plan can be considered a mistake beginners make. Investing money and effort into your Ecommerce business without a set marketing frame in mind will bring in many challenges hindering the smooth running of your business whilst also making it difficult to manage problems that may just pop out of nowhere. 
Make sure you set up a good plan that is written down beginning right with your aims and expectations to your mode of operation and how you intend to get there. Also, note down your limitations and how you will work with them. You cannot lead a business if you are stuck in a maze and figuring out things yourself half the time. Once you've defined and tested your approach, you'll have data and deeper insights into the areas that are doing well and those that require improvement and change your tactics later if need be.
Overproduction of Content and Ads 
It may seem like more content and ads will maximize chances of conversion but that may not be the case. Ads can be costly if executed improperly and they may not even reach your target audience without a solid plan. Compromising content quality for quantity is a costly digital marketing mistake. Even search engines prioritize good content for their rankings. Reckless spending on ads without proper research will harm your Ecommerce startup. In terms of increasing reach, traffic, and conversions, PPC marketing on sites like Facebook and Google Ad Words may be incredibly beneficial. Spend time on research before spending on ads. 
Pick relevant and trending topics in the Ecommerce industry to produce content. Keep optimizing content that is doing great (skyscraper technique) and remain dedicated to your niche zeroing in on your specifics rather than broadening out in this early stage of your startup. 
Neglecting the Consumer
Consumer centricity is the key for any business to do well. It is important to understand that for the audience it is all about them, their needs and what the product can do for them instead of the product alone in all its individuality. Every campaign, strategy, and plan has to be created keeping the end-user in mind. It is the age of personalization where every individual wants to feel unique and heard. It is important to keep the consumer at the centre of your digital marketing plan and pay attention to your audience. 
Implementing and correcting these mistakes may help your E-commerce startup bloom and we really hope it does. Like all good things, this takes time. Conversion may take time and it may require some amount of quality content and lots of exposure. It is important to stay motivated and consistent exploring and trying out what's best for the startup and eventually you'll get there. 
Also Read: What is Cybersecurity?
Related posts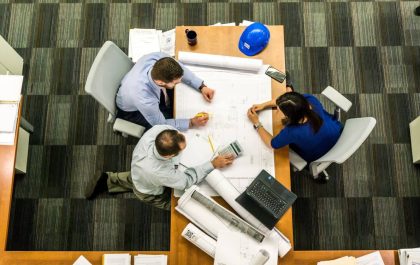 Data Analytics in Revenue Cycle Management (RCM): Leveraging Dental Software for Insights
The healthcare industry has been undergoing a major transformation in recent years, with a growing emphasis on data-driven decision-making. This…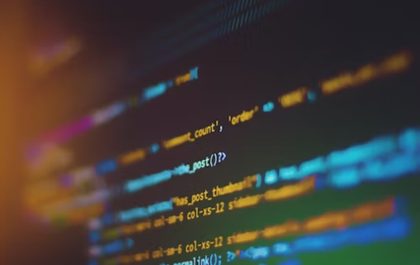 What Factors Influence Cyber Security Salary Growth?
As everything from our public activities to important organization information moves on the web, network safety has, in practically no…