With so many different types of boiler these days, it can be challenging to know which is right for your home. Going through specifications, models, and brands can be a daunting and unpleasant task, but also an essential one to ensure you're getting nothing but the very best for your home. To make a choice an easier one, we've put together a helpful guide to give you the knowledge and confidence you need to understand the different types of boiler better. 
Choose the right boiler for you. 
Choosing the right boiler is essential for you to get the most out of it. BOXT Worcester Bosch boilers, Ideal and Vaillant, to name are few, are some of the most reliable and popular brands, which come in a range of different types. Here are the main types of boiler:
Combi boiler.
A combi boiler, known as a combination boiler, is one of the most common types. Combi boilers are more compact and do not require water cylinders to function, meaning they are the perfect space-saving option for those with limited storage space. This type of boiler is usually much quicker to install than other models.
If you're looking to purchase a combi boiler for your home, it's important to know what is the best combi boiler that would be suitable for your home and your budget.
System boiler.
The components of a system boilers are built-in, and again, they're usually quite compact, perfect for smaller spaces. They are similar to conventional boilers, which we'll come onto next, but they don't require a water tank or cylinder. They are also relatively easy to install in comparison to other types of boilers.
Conventional boiler.
Conventional boilers need a lot of space as they come with hot water tanks and cylinders in which water kept. Regular boilers heat the water and store it, so it can readily use when needed. Conventional boilers aren't the best choice for smaller houses due to the amount of space they take up, so it is worth keeping this in mind before you make your final decision. 
Also Read: Video Captions: How to Add Captions to a Video
Things to have in mind.
As well as choosing the right type and cost of a new boiler, there are also several other things you need to consider before you make your final decision:
The people in your household.
Depending on the number of people in your home, one type of boiler may be more beneficial than another. If you're living as a couple, then the demand for hot water will be considerably less than it would be if you had a more prominent family. The size of your property can also play a big part, too; the more significant your home, the more your boiler will need to work to heat it.
Many bathrooms.
The more baths and showers you have in your home, the more hot water you'll need to keep up with these demands. If you have a 2-3 bathroom home, a general combi boiler may not be able to cope. Instead, you may need to install a system of conventional boiler depending on your circumstances you have to know the relation between your needs and what the boiler is expected to deliver. If you happen to be expecting more than what the boiler is capable of, we're in front of potential leaks. On iheat.co.uk/boiler-help/boiler-not-working, you will find a guide to help you identify them and how to act consecutively. 
Free space.
Smaller houses will benefit from a more compact boilers, such as the combi boilers. Combi boilers are excellent at fitting into smaller spaces, and in some cases, you can even have one installed inside a small cupboard to save room. Speak to a Gas Safe Registered engineer to discuss your options before you commit to making a decision.
Energy efficiency.
Energy-efficient boilers are not the only kind to the environment, but they will also help you save money on your monthly energy bill. New boilers are more energy-efficient than older ones, so if you've had your boilers a while, it's time to think about purchasing a new one. New boilers are over 92% efficient, which is now a legal requirement. 
Also Read: Latest Kitchen Gadgets That You must-have in your Kitchen
Choose the right boiler for your home.
Confidently, you'll now have a whole idea of how to choose the right boiler for your home. Are you in need of a new boilers? Which boilers brand would you recommend? Share your experience in the comments below.
Related posts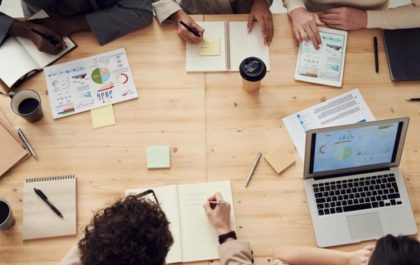 How to Plan a Project That Is Guaranteed to Succeed
Planning and executing a successful project can be a challenging task, especially if you have never done it before. But,…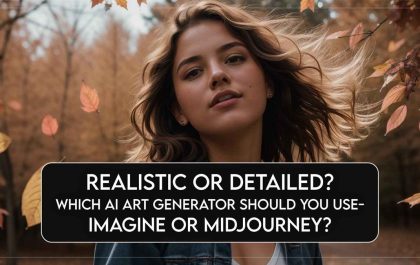 Realistic Or Detailed? Which AI Art Generator Should You Use – Imagine Or Midjourney?
Setting the Stage for AI Art Generation Artificial intelligence (AI) art generation is a rapidly developing field with the potential…