While looking for the best storage ideas for our homes, a quick google search would give you thousands of choices. So how do you know which is best? We could all use a little more space at home. Over time we buy new clothes, toys, and other house items. Things pile up, and we have no clue on how to keep them arranged. One of the go-to solutions for organizing our homes is with the use of stackable boxes. Not only do they help compile items in one place, but they can also be stacked up vertically, creating more space on the ground. 
There is a wide variety available in the market today when it comes to various types of storage boxes. Therefore, one needs to be aware of the different kinds of containers before making a purchase. Here are stackable types of boxes that can keep your home organized.
1. Outdoor Bin
Organizing your outdoor space is very important. If you have a large backyard and have many things that you want to keep but do not have a place to put them, then having an outdoor storage bin would help. Otherwise, all those items would just be difficult to locate and prone to harsh weather conditions.
Investing in an outdoor storage bin would be wise, especially if your home and garage space are already cramped up. There are many types of these storage boxes that you can use, so you have plenty of options to choose from.
Some types of outdoor storage bins are made from high-quality wood, which is durable enough to withstand the elements such as snow, rain, and heat. These outdoor storage boxes are usually available in a square shape. Some of them can even double as patio benches.
2. Plastic Food Container
Plastic containers are among the most popular choices for food storage. These containers come in different sizes explicitly designed to store food in other house areas, from the refrigerator to the pantry. Many companies like Ziploc manufacture and export these types of containers to meet the storage needs of different households. 
These are some of the cheapest storage options available on the market, and what's more? You can stack them to save space. They are convenient to use and are very durable, and they are not very leak-proof either. 
These types of containers offer excellent quality as well as numerous advantages. They come in various shapes, sizes, and color options, allowing you to choose one that best fits your needs. Other types of containers include polythene plastic food containers, which are usually used occasionally and are disposable. 
3. Shoe Box
Show boxes are of different categories, and they offer the best storage options for our shoes. Storage boxes serve multiple purposes. Aside from being a simple storage unit, it is also a container that can hold different items.  Using a shoebox for storing hobby supplies, craft objects, and books can be very helpful, especially if you do not have enough space in your room. A good thing about these boxes is that they can be stacked on top of each other to save space. 
4. Storage Baskets 
If you become bored with your current living room setup, simply swap plastic boxes for storage baskets. You can easily use these baskets to house your folded laundry, bedding, blankets, books, etc. 
Another excellent use for a storage basket is for aesthetic purposes, especially if you want to give your home a farmhouse theme. The ends of the basket can be folded down to create a desk without bending the ends. Need a way to put your groceries in a convenient place? The basket is flexible enough to hold whatever you need to put in it. 
5. File Box
Pick up an excellent selection of durable, water-resistant file boxes to safely store and protect paperwork. Cardboard boxes offer a broad selection of lift-out, flip-top, and snap-in closures. Many come with handles and can be stacked up for space-saving. You may also choose a material to match your office furniture color scheme. You may also want to consider extra cushioning on the bottom to provide more protection for your valuable items. 
Do you need additional drawer space for stationery items such as planners and thank you notes? There are file storage boxes that double as organizers for these minor items. Choose one that is stackable and can allow you easy access to your files. For added organization and security, purchase a locking file box or key to keep your most sensitive documents safe. 
Also Read: 7 Ways A Smartphone Phone Has Changed Your Life
In Conclusion 
Wooden and plastic boxes are the most common types of boxes available in the market. Many people use these boxes for storing clothes, shoes, and other home items. Some of these boxes are also good for storing gardening tools. 
Wooden storage boxes, on the other hand, are usually cheaper as compared to plastic ones. However, one major drawback of wooden containers is that they can be infested by ants and are much heavier than plastic boxes. Due to constant exposure to moisture, these boxes tend to warp and get damaged easily.
Related posts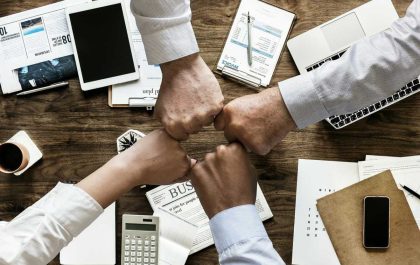 The Next Generation of Leaders: Insights from IB Business Management
With rapid globalization and technological developments, leaders have never been in greater demand. The International Baccalaureate (IB) program, widely acclaimed…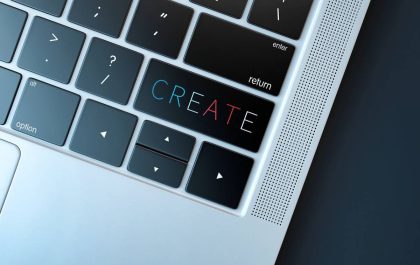 Unleashing Innovation: The Secrets Behind Successful Slot Game Developers
1. Introduction In the dynamic world of gaming, slot game development stands out as a thrilling and innovative field. In…