It is main to check your Loan eligibility before you apply for any loan. Each lender has its eligibility criteria for applicants that need to meet to obtain a loan. The benefit is that, in case you do not meet their requirements, you can avoid submitting your loan application as it will most definitely be rejected and can dent your existing credit score. 
All money lenders will run a credit check when you apply for a loan. Some lenders use both types of credit checks, which are listed below.
Hard Search
A hard search credit check gets recorded on your credit file and can affect your credit score. If you frequently submit multiple loan applications in a short time, lenders can see that you have and will perceive you as someone who is in urgent need of credit. 
Soft Search
A soft search credit check does not reflect on your credit file, nor does it leave any negative markers against your credit score. You can check if you are suitable for a loan and your approval rate before submitting the loan application itself.
Also Read: How to Increase Your Social Media Reach?
What is a Loan Eligibility Checker?
A Loan Eligibility Checker is an online tool designed for loan applicants to check their eligibility without visiting the bank or the moneylender directly. The ability can calculate on any loans such as an education loan, home loan, personal loan, etc. Usually, a Loan Eligibility Checker will require specific parameters to estimate your chances of approval. These parameters are listed below.
Age of the loan applicant
Status of employment, as well as prior work experience
The minimum salary requirements
The loan amount required
Applicant's existing credit score
Once these factors are taken into consideration, an overall score will generate. This score signifies the chances of approval of the loan applicant. The Loan Eligibility Checker is an immensely useful tool. Still, keep in mind that it is merely an indication and not an affirmed guarantee. 
Also Read: How To Spot Online Fraudsters: Seven Steps
What are the Main Benefits of a Loan Eligibility Checker?
Helps in Protecting your Credit Score
When several loans applied in a short time frame, your credit score can negatively impact. It will, in turn, hamper your chances of obtaining future loans. By using a Loan Eligibility Checker, the loan applicant can easily find out if they meet the terms of eligibility, resulting in fewer applications being submitted. It will lower the chances of a bad credit report and increase the possibility of acquiring the loan required. 
Helps in Saving Time
With the aid of a Loan Eligibility Checker, the loan applicant can compare the interest rates and repayment cycles according to their financial circumstances without visiting the lender in person.  They can choose the best option suited for them and then submit their loan application for the approval process. It saves the applicant a significant amount of time and speeds up the decision process.
Also Read: Tips To Make Your Business Financially Stable
The Documents Needed When Applying for a Loan
After the lender has checked the credibility of the loan applicant, there are certain documents required to submit by the lender's terms and conditions. These documents provide additional information that can guarantee if the applicant can trust with the amount of money loaned. Some of these are listed below. 
Proof of the age of the applicant (18 and above).
Proof that the applicant is a resident in the UK.
Applicant's current address proof as well as addresses for the past three years.
Proof of the applicant's type of income (self-employed or employed).
Details of the applicant's employer, such as name, address, and phone number.
Applicant's bank account number details and sort code.
Details of the applicant's bank statements for the last six months.
Details of the applicant's latest salary slip.
The application form along with a photograph for identity purposes.
What Does it Mean to be Pre-Approved by a Lender?
If a lender offers you a pre-approved loan, it means that they have enough information on you to know that you will pay back the loan amount without defaulting on payments. It is possible if you have borrowed from that lender before and have proved that you are capable of being responsible. 
What to Check before Applying for a Loan?
Before submitting your loan application, it is essential that you have done enough research and checked all the options available for you. To ensure that you are prepared to take on a loan, check the following listed below. 
If the loan amount required can obtain through an alternate source (from family, friends, or relatives).
If the loan amount can re-paid alongside the applicant's other commitments.
The loan amount will have a significant impact on the applicant's credit score. 
If the applicant can improve their credit rating before applying for a loan. 
If the applicant is confident that the loan chosen is the best suit from them. 
Remember that when availing for a loan, it will be much easier if the applicant has an excellent credit score and has consistently maintained an up to date credit record. By using a Loan Eligibility Checker online, the applicant can know where they stand and what are the chances of them getting their loan approved.
Related posts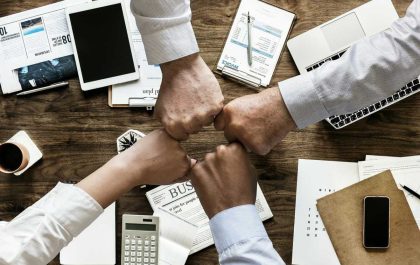 The Next Generation of Leaders: Insights from IB Business Management
With rapid globalization and technological developments, leaders have never been in greater demand. The International Baccalaureate (IB) program, widely acclaimed…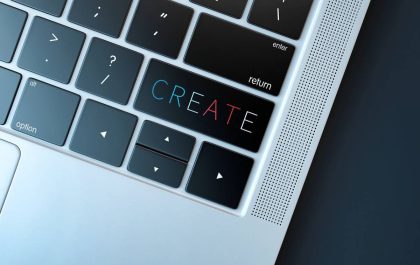 Unleashing Innovation: The Secrets Behind Successful Slot Game Developers
1. Introduction In the dynamic world of gaming, slot game development stands out as a thrilling and innovative field. In…