Facebook, Instagram and Twitter have become the go-to platforms for every business to market its products as traditional marketing has taken a step back since spectrum internet service has come along. If your product marketing hinged on aesthetic appeal, you'd probably opt for Instagram. As for Pinterest, it may come as an afterthought since the popular perception about Pinterest is that users merely utilize it for saving ideas.
If Pinterest is an afterthought for you, think again. A platform with 291 million monthly active users should never underestimate. With an awareness reach of 72% in 2019, Pinterest could transcend your expectations for brand reach and visibility.
If your target market is purely females, you'd be glad to hear that 79.5% of Pinterest users are females. However, male users had increased too from 14% in 2013 to 20.5% in 2019. These users mostly spend their time on what they are passionate about, store their favorite ideas, visualize goals, and plan their future.
However, there's a lot more to Pinterest than little pinning of fantasy holiday destinations, haute couture or nifty remedies. The platform gives the option of a business account that integrates some superb marketing features to help promote your brand.
Also Read: Uses Of And Factors That Make Instagram Platform The Best Social Media Sites
Imbue Your Brand Personality in Pinterest
Your brand should be more than just mere selling of products; it should preach a particular lifestyle that your target customer idealizes. That's how you fortify your brand for any untoward circumstances.
Pinterest is just that right platform that helps you showcase your brand's personality via visuals. It doesn't matter if your products don't generate much visual content like a clothing or accessory product would; a lot could be done on Pinterest for a product as ordinary as talcum powder.
For example,
You can develop instructographics, which instructs users how to utilize talcum powder in a DIY remedy.
Also You could share about the best fragrances suitable for a specific personality.
You could even dedicate a board to quotes, which communicate your company and brand's ethos.
Also Read: 5 Free Tools To Measure Instagram Analytics
Take Good Care of the Visuals in Pinterest
Your images are the linchpin of your Pinterest strategy since essence is a visual search engine. So, optimize your images and make them stand out more than your competitors' Pins.
A few basics on choosing visually appealing Pins:
They should be simple, clear, crisp, and have a high resolution.
Pinterest recommends a 2:3 aspect ratio for all of your Pins.
According to Curalate's research, images with no faces obtain 23% more repins.
Lighter images are far more visually appealing as they get 20 times more repins.
Inculcating SEO Practices
Make your Pins searchable. Otherwise, they would be of no use since they won't reach your target audience: A few pointers:
Always add a description in your pins along with the right keywords so they're easily searchable across Pinterest and the Google search engine as well. Add keywords in your Pin title and file name as well. However, don't stuff your title or description with them.
Leverage the power of hashtags; they operate in the same manner as they do on other platforms.
Be as detailed as you can in your description of Pins and boards, as the Pinterest Interests tool scrutinizes topics and keywords and suggests pins to the user similar to what they've been pinning.
Make sure you credit the source if you borrow an image since Pinterest is quite stringent about copyright issues. Better pin the image at the original site, which generates traffic for the cause as well. In turn, the source site will grant their approval rather than taking issue with copyright.
Also Read: NES Controller, without wires and for the Switch -Nintendo Classic Mini
Make it Shareable Everywhere
Make it easy for your viewers to share your images. Pinterest has the option that allows you to integrate an app or a website with the platform. By implanting the 'Pin it' button on pictures on your website or app, users can be diverted to your Pinterest account and interact with it via their account.
Moreover, rather than starting from scratch, you can integrate your Twitter or Facebook with your Pinterest business account. Other than your current followers, your content will gain a new clique of followers as well on Pinterest.
Furthermore, you can also send the latest or Popular Pins to your subscribers via the newsletter.
The Endnote
Users come to Pinterest to get inspiration for doing something new. 55% of people specifically utilize the platform to find new product images. Those images when pinned at the source, contribute towards Pinterest's status as the most significant traffic driver in the world.
You mustn't miss out on traffic with a goldmine of potential. Pinterest also guides you on strategy by offering tools and workshops such as Pinterest Analytics, Institute or Webinars.
TheITbase
TheITbase gives tech help to Audience. Learn how to utilize Technology by How-to guides, tips and also you can find cool stuff on the Internet.
Related posts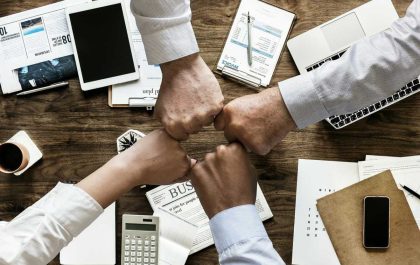 The Next Generation of Leaders: Insights from IB Business Management
With rapid globalization and technological developments, leaders have never been in greater demand. The International Baccalaureate (IB) program, widely acclaimed…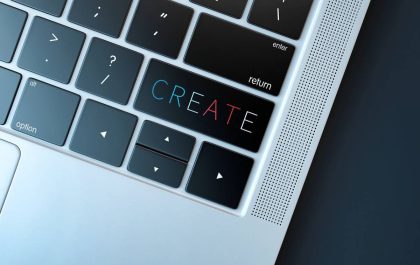 Unleashing Innovation: The Secrets Behind Successful Slot Game Developers
1. Introduction In the dynamic world of gaming, slot game development stands out as a thrilling and innovative field. In…