There are a few factors that make Instagram one of the most effective and best social media platform out of the plenty of social media sites out there. This platform not only boasts but reaches to the target audience in the best way possible.
However, the popularity of this platform not solely based on the user base. Facebook has more followers than Instagram. The factors that make Instagram more useful and accessible are:
Its ability to create a higher level of engagements ease of use and
Its capability to penetrating the target market.
Instagram reigns supreme when it comes to shopping. Most people look for a product on this social media sites as consequently for the info on the website before making a purchase.
Instagram allows posting some of the best and high-resolution pictures or short videos of the product, which facilitates promotion and lead the followers to the respective website.
Publish and Reach Instantly
You can post your content on Instagram at any time you feel like because this is a mobile app. It also means that you will be able to reach your target audience instantly as well. This makes it all the more popular among marketers like Blastup and other business owners.
You can even schedule your posts so that it reaches to your audience when they are active. It will enable you to make the most out of the opportune moments. Using proper tools, you will have a secure, more straightforward, and more effective posting of your content.
The good thing about the platform is that it comes with lots of useful features and tools and, at the same time, allows other third-party tools to be used by its users. All these tools will enable you to:
Create
Schedule
Publish
Analyze and even
Collaborate.
These tools will not only save your time and efforts but will also drive more followers and engagement to your Instagram account.
Evolution of the Instagram Platform
Founded by Kevin Systrom and Mike Krieger, this app focuses mainly on the photo and video sharing. The name Instagram is a portmanteau of two terms:
Instant camera and
Telegram.
Launched initially for iOS on October 6, 2010, it was also launched for Android phones on April 3, 2012, due to its stupendous success.
It is this potential for which Facebook acquired it for $1 billion. Since then, the social media sites has been coming up with new features starting with the website interface in November 2012, to begin with.
Later on, the platform evolved more and included other features like:
Video sharing in June 2013 with the limit increased from 15 to 60 seconds in 2016
Direct private messaging in December 2013 which can be a photo or a text send to 15 people and
The change in its logo in 2016, which considered to be the most controversial.
There are several other features included in the years that followed, such as photo editing tools, filters, Stories, Insights, Ads, and much more.
All these indeed increased the user experience as well as the usefulness and effectiveness of the platform for the individual as well as the business owners for their marketing purposes.
Check Out: 10 Coolest Gadgets will make Your Life Easier
Drive more Sales through Instagram
One crucial factor that has made Instagram the most popular among businesses and marketers is that it has the potential to drive in more leads and sales to the companies. All that you have to do is run Instagram Ads to the product page or the landing page.
It is easy to create these ads
These ads are unique and
You can add a call to action or a click-through link.
It is not possible on any other type of Instagram posts. You can urge the followers to visit your social media sites and even buy a product directly from the site without having to leave it. What is more interesting is that you can sort limited-time offers or discounts to entice your followers even more to make a buying decision. Also know about: How to Use Instagram to Promote your Business
Make a Better Online Presence
The Instagram platform not only allows you to make a better online presence with your posts, but, if done correctly, it will also allow you to manage and even enhance your online reputation at the same time.
You can use different analytical tools of this platform as well as that of any other third-party providers. You will be able to get different types of analytical reports and info that will help you to work towards improving your Instagram marketing strategy.
With sentiment analysis, you will be able to know about the behaviors of your followers as well as the sentiment behind the conversations. If you find any negative mentions, you can correct it immediately before it turns to be a sever issue.
You can also get customized alerts to get notified about any crucial conversations that may be happening in your niche business industry immediately.
With these analytics and information, you will not only be able to reach more customers but will also be able to set up a connection with them, instantly. The essential thing is that, if you know the right ways, you can even convert the customers of your competitors into yours.
The Market in a Better Way
The features and tools of Instagram will enable you to market your product and brand in a much better way.
Use Instagram Stories to do so regularly. This feature will allow you to share images or even temporary video clips with all of your followers, though for 24 hours.
You can use both images and videos in your posts to make it all the more appealing and exciting. It will double the level of engagement among your followers as these, in combination, will grab the attention of the users much more effectively.
Therefore, with all these features included and benefits provided, it is but natural that Instagram will become a significant platform in the marketing world.
The best part is that it is never late to use Instagram to leverage your marketing efforts. Just create an Instagram account and posts that stand out.
TheITbase
TheITbase gives tech help to Audience. Learn how to utilize Technology by How-to guides, tips and also you can find cool stuff on the Internet.
Related posts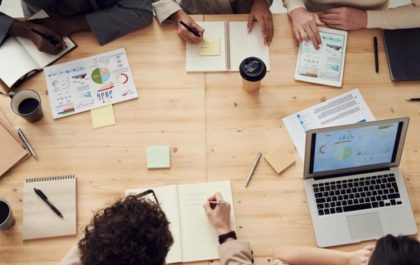 How to Plan a Project That Is Guaranteed to Succeed
Planning and executing a successful project can be a challenging task, especially if you have never done it before. But,…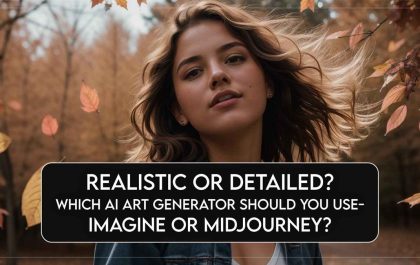 Realistic Or Detailed? Which AI Art Generator Should You Use – Imagine Or Midjourney?
Setting the Stage for AI Art Generation Artificial intelligence (AI) art generation is a rapidly developing field with the potential…