There are many benefits to building an app for your business. You will provide customers with another avenue through which to interact with you. Apps are a proven way of improving brand recognition. And, should you choose to monetise your android app, you can turn it into a regular source of income.
Deciding how you're going to monetise your software is where many people struggle. After all, you have quite a few options at your disposal. This isn't a decision that should be taken lightly; you're more likely to financially succeed if you've conducted appropriate research into your target audience, their behaviour, and preferences.
It's also important to realise that monetising an Android app may require a different approach to its iOS counterpart. If you are intending to make money from your software, it's important to articulate this to your Android app development team from the outset, so they can guide you through this process.
What is Android app monetisation?
As the name suggests, Android app monetisation is the process of making money from your Android app. This can be achieved in a number of different ways.
Some mobile app development teams build an app with the specific goal of turning a profit. Others may set a small price to cover the cost of development and ongoing maintenance. For some, making direct money was never on the table — the goal of the app is to increase brand recognition, thereby alerting new customers to a company's products and services.
It's important to note that the vast majority of apps are free to download — up to 98 per cent, in fact. Convincing a potential customer to spend even a few dollars can be a significant challenge.
The good news for Android app development is that the Google Play Store occupies a far bigger portion of the market, with around 3.4 million available apps compared to 2.2.
Some people believe, too, that charging for your app means you're more likely to attract customers that will actually engage with your business. After all, people who have committed to purchasing something are unlikely to abandon it without a proper chance.
Strategies you can use to turn a profit
If making a profit is part of your mobile app development plan, there are a number of different strategies you can implement.
Upfront cost: The simplest way of monetising an app is setting a fixed, upfront cost. This can range anywhere from a few dollars to a few hundred, depending on what your application offers.
Subscription: The subscription model is a very popular method of app monetisation. Using this strategy, the app will most likely be free to download. It will then cost a fixed amount every week, fortnight, month, or year to get access to the full software. Fitness, food, and entertainment apps tend to use this approach with great effect.
In-app advertising: This approach can be very effective from a financial perspective, but requires a deft hand to ensure advertisements don't turn users off. Banner ads are very popular but can interfere with the user experience. Reward ads are very popular in entertainment apps — for example, you might be offered an extra life if you watch to the end of an ad. Just keep in mind that while users will tolerate a certain level of advertising, overloading your app with flashing banners and pop-ups won't likely end well.
Data mining: The term 'data mining' has quite negative connotations. People don't like to feel that their privacy is being invaded, which is fair enough. However, there are a number of safe and effective strategies you can use to capture anonymised customer data, which can then be used to inform everything from app updates to advertising campaigns.
Planning your monetisation approach
Conducting user research and developing a thorough monetisation plan will increase the likelihood of your app being a financial success.
Start by looking into the apps offered by your competitors. Do they charge an upfront fee? Are they using a subscription model? Are they aiming for any type of financial compensation? If the answer to this last question is no, you may struggle to convince potential customers to switch to your software.
It can also be worth speaking directly to your target audience. If you're running user experience workshops, include questions about banner ads. If you have an established mailing list, reach out to your customers, let them know about the exciting new app you're working on, and ask how they would feel about paying a small fee to download. You'll feel a lot more confident about the financial viability of your endeavour if your plan is backed by research.
In the end, if you're hoping to make money from Android app development, the most important thing is the quality of your application. If your users are happy, they're more likely to leave positive reviews, which will have a snowball effect in attracting new customers. Focus on this, plus choosing the right monetisation strategy, and everything else will fall into place.
TheITbase
TheITbase gives tech help to Audience. Learn how to utilize Technology by How-to guides, tips and also you can find cool stuff on the Internet.
Related posts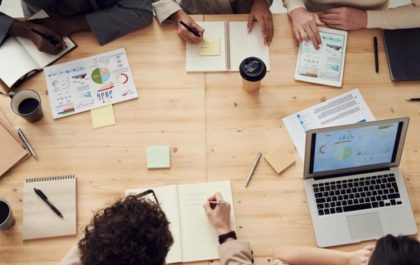 How to Plan a Project That Is Guaranteed to Succeed
Planning and executing a successful project can be a challenging task, especially if you have never done it before. But,…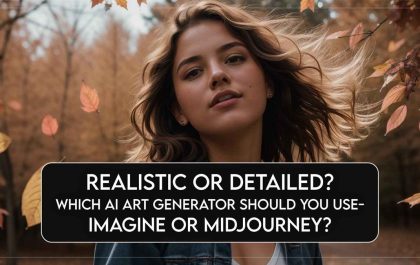 Realistic Or Detailed? Which AI Art Generator Should You Use – Imagine Or Midjourney?
Setting the Stage for AI Art Generation Artificial intelligence (AI) art generation is a rapidly developing field with the potential…