PosiGen CEO Thomas Neyhart: Team Building and Employee Happiness are as Critical to Growth as Sales and Marketing
PosiGen is a New Orleans-based supplier of residential solar, energy efficiency, and energy education services. This is a leading provider for low-to-moderate-income (LMI) families and has over 19,000 residential customers. With over 450 direct and 150 indirect contractor employees, PosiGen and CEO Thomas Neyhart provide services to customers in Louisiana, Mississippi, Connecticut, New Jersey, Pennsylvania, New York, and Florida.
According to a recent survey conducted by Comparably, a marketing and analytics research firm, PosiGen scored A+ ratings for CEO leadership, executive team performance, employee happiness, compensation, diversity, retention, future outlook, and overall workplace culture.
At PosiGen, worker happiness and satisfaction seem to be as important to company growth as sales and marketing. "Building a happy, inclusive, and high-performance team is central to what we do here at PosiGen," CEO Thomas Neyhart was reported at saying after Comparably's survey results were published. "Our focus has always been on building the best team possible, providing the best benefits possible, and creating the best workplace and office culture possible. From there, excellent service and dedication make their into everything we do and how we execute – between departments, with our customers, with our contractors, and with the communities we serve."
PosiGen was founded in 2011 when, in the aftermath of Hurricane Katrina, it became clear to Thomas Neyhart that solar power systems – for all their energy savings and environmental benefits – were only affordable by high-income families. "Credit checks and hefty upfront costs were two major obstacles preventing common folks from enjoying the benefits of at-home solar power generation," Mr. Neyhart said. "We wanted to change that.
We asked ourselves how we could craft a program where we can start saving people money from day one. So, we offer installations with no upfront deposit and no credit or background checks. All we need is proof that the customer's home will generate savings. We determine that with a simple on-site assessment. If the customer will benefit from an installation – based on the results of HVAC, sunlight, home insulation, and general improvements tests – we move forward with one, and if not, we don't. It's as simple as that, and everyone benefits."
Long-Term Benefits for Consumers
According to Mr. Neyhart, "On average, we're targeting an increase in savings from solar alone by 30% to 80%. As we work in lower-income communities and communities of color, many homes are old or have not maintained well. In some cases, we hit a home run and we can double or triple the customer's savings from solar alone."
The benefits of a solar panel array extend far beyond just cost-savings, however, as alluded to by Mr. Neyhart when he said "If we can save a low-income family $50 a month, that money goes toward school supplies and groceries. It really makes a difference." Mr. Neyhart said that in 2020, the average customer saved about $600 on utility bills.
These savings eventually find their way back into the local community, and thanks to PosiGen's pre-installation assessment, many homes benefit from low-hanging upgrades, such as basic HVAC maintenance and better sealing and insulation in the walls and attics. "The obvious benefit is a lower monthly power bill," CEO Thomas Neyhart said, "But the homes we work in also benefit from cleaner air, less heat and cooling loss, less air moisture, and the ability to sell power back to the grid when a home's solar array generates more power than the home needs."
The company has slowly gained traction with customers and investors and raised $27 million in 2021 and $100 million in equity financing more recently to bring solar solutions to more people's homes.
Thomas Neyhart Looking to the Future
As part of CEO Thomas Neyhart's dual strategy of building smart, happy teams and providing cost-effective strategies to low-and-middle-income families, PosiGen recently added Sandra Reid as Vice President of Finance and Accounting. As a Certified Public Accountant with extensive experience in the oil & gas, chemical, energy, and technology sectors, she has the hands-on experience and industry knowledge to help steer PosiGen in 2022 and beyond.
Ms. Reid will oversee the company's accounting, treasury, tax, inventory management, and supply chain functions and, according to CEO Thomas Neyhart, she is a key player in PosiGen's pushes toward process improvement, generating efficiency gains at all levels of the company, and building financial data transparency across the organization.
Ms. Reid was quoted as saying "PosiGen's mission really speaks to me. The company has identified a segment of the population that will truly benefit from the savings that solar and energy efficiency deliver. Providing solar to low-to-moderate income homeowners will undoubtedly drive positive change within their households through much-needed savings. I'm proud to join a team making such a positive impact in their customers' lives."
CEO Thomas Neyhart echoed this sentiment by saying "Our team will benefit from Sandra's strong operational and public accounting experience. We appreciate her commitment to growing our team internally while the company as a whole grows to help even more homeowners experience the benefits of rooftop solar and energy efficiency. We are excited to add Sandra to the PosiGen family."
Industry insiders expect the solar power trend to continue, especially for as long as current tax breaks and incentives – which run through the end of 2023 – are in place. However, as more people become aware of the benefits of going solar, and as long as providers can keep up the pace and build the teams and operational infrastructure needed to deliver, solar's share in the US power mix will most likely continue to grow.
TheITbase
TheITbase gives tech help to Audience. Learn how to utilize Technology by How-to guides, tips and also you can find cool stuff on the Internet.
Related posts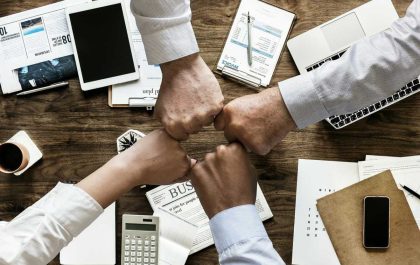 The Next Generation of Leaders: Insights from IB Business Management
With rapid globalization and technological developments, leaders have never been in greater demand. The International Baccalaureate (IB) program, widely acclaimed…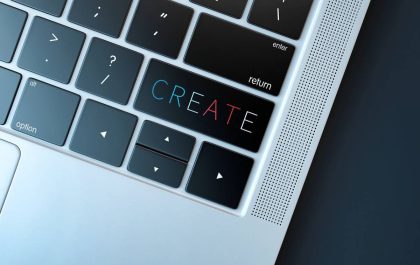 Unleashing Innovation: The Secrets Behind Successful Slot Game Developers
1. Introduction In the dynamic world of gaming, slot game development stands out as a thrilling and innovative field. In…