DRmare: Music is something that can make your day no matter how hard it was for you. And it's not a thing to get surprised that almost everyone is a music enthusiast. People got numerous types of tastes and liked to listen to music varying from classy to jazzy. But, unlike in old times, music is not available easily on YouTube or any other platform.
Musicians like to use numerous platforms, such as Amazon and Apple or Spotify, etc. These platforms require a paid subscription and are less likely to find authentic audio anywhere else. And most of the great and new music is always released on these platforms. So, how to get the accurate MP3 audio of your favorite music. Well. DRmare Software is here to save you. A software that is a solution to all of your problems.
Reasons why you should use DRmare Amazon Music Converter
A big problem for the music converters is the format of the streaming music files. The conversion of streaming music to MP3 from Amazon Music requires heavy and supportive software. A software that can change the issue easily, without any concern with the type of format. DRmare software can serve it all to you with the surety of quality of music. Here are the reasons why you should use this Amazon Music Converter for music conversion.
Amazon Music to MP3
The conversion of Amazon Music to MP3 is not a big deal, and any online software can do this. But why DRmare Amazon Music Converter? There you go.
Most of the online converters only use a single conversion format, MP3. The conversions only use the MP4 to MP3 route, and sometimes your device won't support that format due to faulty conversion. But DRmare not only provides you with a variety of choices but also high-quality music with the format supported by all the devices. The formats involve MP3, FLAC, WAV, AAC, M4A, M4B, etc.
Extract high-quality music
The purity of voice and heart-touching music are only good to hear when they are preserved in high quality. Converters sometimes lose the purity of voice and high-quality music, with unwanted sounds as a part of the original sound.
It will screw up your temper when it comes to your favorite sound effects. DRmare serves you best by ensuring the quality of music. You can listen to the original quality music as it was on Amazon because it does not copy the sound; rather, it extracts it.
when you subscribe to Amazon Music or Amazon Prime Music, you can save the files in MP3 for offline listening purposes. But you don't own the audio and can't use it due to copyright issues. But DRmare Amazon Music Converter can help you in this regard by allowing you to download all the amazon files on any local device. The file will stay saved unless you are willing to have it in its original form. You do not need to install the Amazon downloading app and can install the music without paying any additional charges.
Appealing features of DRmare
Smart music converter
Being a professional music converter, DRmare can convert the music into any format, including the mp3, FLAC and WAC, etc. Here are the features that make DRmare a buy must software.
Lossless saving
The option of lossless download makes DRmare superior in every aspect. You can keep these files for a long time with the preserved quality.
5x speed
The software can download the files at 5x speed, and you can download more than files simultaneously.
Keep ID3 tags
It is hard to find a file after downloading it since most of the downloaders lose the tag information such as title, cover, or year. But DRmare provides you an option of saving the files along with tags. You can save the files according to the artist or the name of the album. It also keeps the date of download saved along with other information related to files/website.
Reset the path
Amazon Music works differently for different countries. You have to signup again if you want to listen to the list of Amazon Music belonging to a particular country. But via DRmare software, you can easily switch your id from one country to another without losing any data.
Transfer the music to any local device
Using the DRmare iMazonKit Music Converter, you cannot only download the files on any local device, but can also transfer them. The device can be an Android, iPhone, or even a local PC. Plus you can move these files to a USB Or SD card.
Also Read: DJ Jesse Neo Turns Music Collaboration Mobile – Gemtracks
How to Convert Amazon Music to MP3 via DRmare iMazonKit
Would you like to convert Amazon Music to MP3, including Amazon Prime Music to MP3? Here is the detailed tutorial on how to use DRmare iMazonKit to do that with ease. A few clicks are needed only. Please make sure you have downloaded and installed this application from its download page.
Step 1. Fire up this software and click the menu bar from the top ribbon to choose the 'Preferences' > 'Convert' option, it will show up a new setting window. In the new small interface, please choose MP3 as the output audio format under the 'Format' section. If necessary, you can also select the audio channel, bit rate, bit depth, sample rate, etc. These preferences contribute to high-quality output files with a nice listening experience.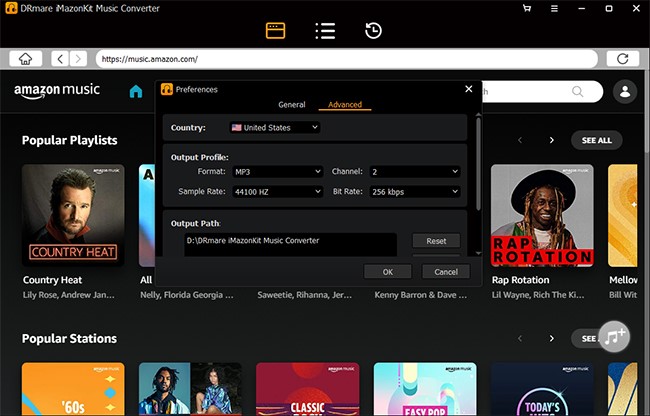 Step 2. There is the built-in Amazon Music web player in the main interface. It helps you add Amazon Music to this software easily. Find the favorite music and playlists that you'd like to convert to MP3, and then tap these items. The 'Add' button will be orange from gray, it means that you can start to add Amazon Music tracks. Simply click it, it will detect and analyze the link, all songs will show up in the new adding window. It's able to choose certain songs for conversion by checking the mark.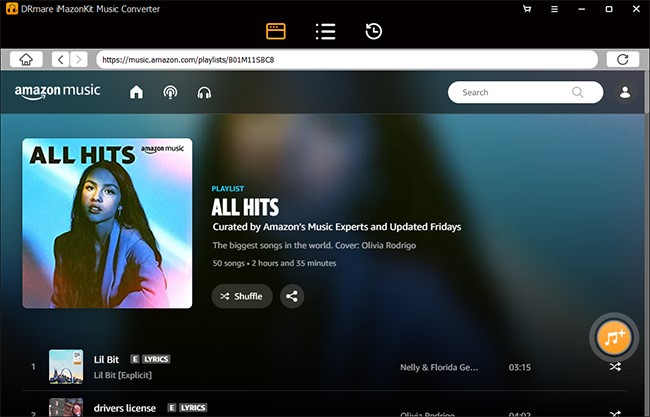 Step 3. To launch the Amazon Music to MP3 conversion, please hit on the big orange 'Convert' button. It will do conversion process according to your selected configurations. After conversion, all Amazon Music files are saved on the destination folder of your computer. You can locate them by clicking the 'Converted' > 'search' icon. You are free to transfer and play Amazon Music on all devices and players offline without using the Amazon Music account now.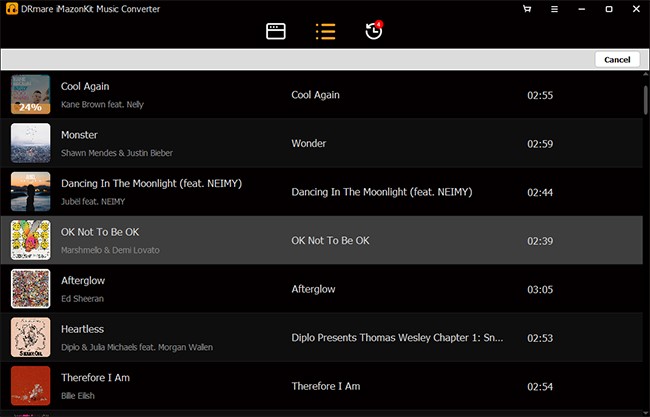 Final Words
According to our test of this software, it exactly does what it claims. It's clean and safe to run on your Mac and Windows computers. Are you attracted by this DRmare Amazon Music Converter? Just give it a try and you will get offline common Amazon Music tracks for better listening.
TheITbase
TheITbase gives tech help to Audience. Learn how to utilize Technology by How-to guides, tips and also you can find cool stuff on the Internet.
Related posts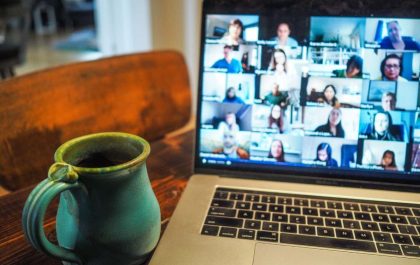 A Guide on How to Stay Secure When Studying Online
As online learning becomes increasingly popular, it is crucial for students to prioritize their security and privacy. Cyber threats are…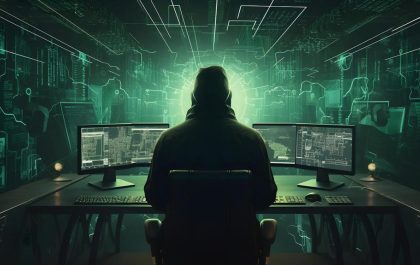 Cybersecurity's Blind Spot: Understanding the Scope of IP Theft in Healthcare and Pharmaceutical
Anastasios Arampatzis In the rapidly evolving landscape of the healthcare and pharmaceutical industries, intellectual property (IP) stands as the foundation…