Today, a lot of brands are struggling to gather the kind of organic reach, which they enjoyed a few years ago. It is because Social Media is changing every day. Now, the brands forced to indulge in paid campaigns, ads, and promotions to uplift their social media strategy. Though, this in no method means that you cannot make the most out of the likes on your social media platforms like Instagram, Twitter, or Facebook, without putting in a lot of money. So, now, we have come up with five essential tips to help you boost the organic reach on your social media. 
First: Understand the Algorithms of Social Media
James, a social media reach expert, who offers online assignment help Australia, says that it is essential for a brand to understand every platform before launching their social media campaign. Only when you are aware of the basics of the platform, you'll be able to achieve success in your launched campaign. Thus, to be able to make the most from your campaign, you need to understand and learn every aspect of it. Further, do ensure that you have a thorough understanding of the algorithm of every platform.
 So, here, let's take a brief look at the algorithms of different social media networks. 
Also Read: Best Proven Growth Hacking Strategies for Your Business
Facebook's Algorithm
The algorithm of Facebook has updated. Today, they have a particular emphasis on the content from family and friends. As a result, it is now harder for brands to gain visibility of their posts. This change happened to ensure that the content posted allows meaningful interactions amongst the users. But, what is significant interaction? It would include things such as shares and comments. In the language of Facebook, the comments and shares are a more meaningful way of communication over likes. It is because it involves more effort from the user's end.
If you notice, in the new algorithm of Facebook, the comments have been regarded as the primary ranking factor. Thus, as a brand, you should release content, which can spark a conversation amongst the audience.
Twitter's Algorithm
The timeline of Twitter is different from Facebook. It isn't fully algorithmic. On Twitter, the focus is purely on promoting content in real-time. If you look through your Twitter feed, you'll see the 'top' Tweets towards the top end of the Timeline, and alongside it is the 'in case you missed' section. In this section, engagement plays a primary role. So, if a post has more involvement, it is more likely to appear in this section. Thus, assuring a wider organic reach.  
Instagram's Algorithm
Instagram works quite similar to Facebook. So, on your Instagram feed, the posts will not be displayed chronologically but based on engagement. If the post has higher engagement, it is perceived to be of higher quality. Hence, naturally, if the post is of higher quality, it would be rewarded by Instagram. So, engagement comes on the top. If your post has good engagement, it will appear on top of your Followers' feed. Thus, assuring a better organic reach. Check Out Instagram engagement rate calculator tools
Also Read: Uses Of And Factors That Make Instagram Platform The Best Social Media Sites
Second: Know when's the Right Time to Post
You are sharing quality content, but to ensure that the material is reaching your audience, you must post at the right time. Honestly, it is not easy to find the right time to post on social media. It might need a significant amount of hit and trial from your end. The best time for you to post will depend on your platform and the audience for which you are posting. So, make some experimental and error and see what time works best for your profile.
Third: Optimize the Profiles of all your Social Media Accounts
Kiara, who offers online assignment help,says that while creating content for the search engine, one must include all the SEO tactics. If this done right, your content will be well optimized. You have to make an effort to ensure that your social media profiles are tweaked. It will help you increase visibility and the overall reach of your content. A few ways to optimize your social media profiles include: 
Use a username that is easy to remember. Try to keep the username as closely related to the brand name as possible
Use a logo that is easy to recognize
Use a description or bio that is keyword rich
These are just a few of the many ways to ensure that your social media accounts are correctly optimized. You should ensure that there's due consistency across all networks. It will make your profile easily recognizable. For this, you should use the same image or logo, and username across all the accounts. 
Also Read: How to Use Instagram: 5 Simple Steps to Promote your Business
Fourth: Communicate and Engage with your Followers
A social media account organically works only through engagement. So, better the engagement, better, and longer is the reach of the post. One of the best methods to engage your audience is to interact with them. For this, you can ask them questions, so when the followers reply to the questions, a conversation started. Further, if someone replies to your post, it is best to respond to them. It would be right for you to build a reputation for your brand.
Fifth: It is Quality over Quantity
Anaida, who offers the best data science certification online, says that social media demands your smart work and not hard work. According to Facebook, an average user is subject to more than 1500 content pieces on an everyday basis. However, to assure better engagement, your feed will only put forth 300 most relevant stories. Thus, as a user, you need to understand that posting more does not assure a better reach or engagement.
So, what should you do? Make sure that at all times, your focus is on producing good quality and relevant content, which your audience will be interested in seeing. As a general rule of thumb, remember that a few engaging posts are more connected than several non-engaging posts. It can be challenging to understand how much is too much. But, for the safe side, limit your posting to two per day. 
So, use these tips to accentuate the organic reach of your brand.
Author Bio:
Pankaj Raghav is a fulltime blogger and blogs with TrumpLearning. While creating SEO blogs, he also finds himself fit in creating a list of best blockchain certification courses. Learn about the SEO tactics at his blog.
TheITbase
TheITbase gives tech help to Audience. Learn how to utilize Technology by How-to guides, tips and also you can find cool stuff on the Internet.
Related posts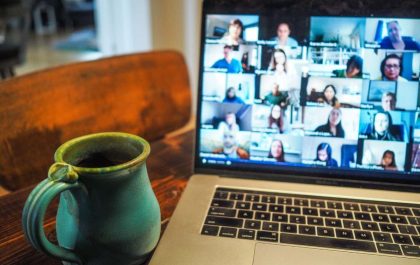 A Guide on How to Stay Secure When Studying Online
As online learning becomes increasingly popular, it is crucial for students to prioritize their security and privacy. Cyber threats are…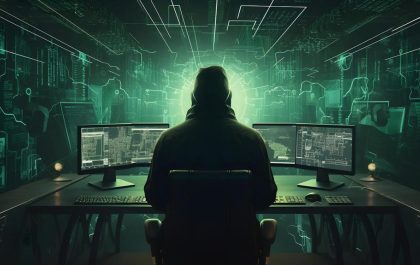 Cybersecurity's Blind Spot: Understanding the Scope of IP Theft in Healthcare and Pharmaceutical
Anastasios Arampatzis In the rapidly evolving landscape of the healthcare and pharmaceutical industries, intellectual property (IP) stands as the foundation…