At first glance in your room, you might think you are short on storage space. Most times, storage items like cabinets and boxes are placed on the floor, taking up space. You might be overlooking an empty wall that you could put to good use. Switching to vertical storage can save you a lot of space. 
One of the most frustrating things about living in a small house is how to organize your room effectively. It's not as easy as just throwing stuff on a hamper or in a box. You have to get creative. There are some things you should keep in mind when organizing a small room. First, it's essential to have good organizational skills. The internet is open for you to get inspiration from. If you can handle construction, you can fix some of these items yourself. 
1. Under-the-bed Drawer
Bedroom storage ideas should include an option of utilizing previously hollow space as a storage option. This includes areas like under the bed or staircase. Under the bed storage drawer is a great place to store all of your clothes. It will also give you more space in your bedroom, freeing up the floor space that cabinets take. 
Clothes tend to take up space, which can be a real problem if you have a small room to work with. The good news is that you can add a bit more storage space to your room by using under the bed storage drawer, eliminating the use of boxes. Under the bed, storage drawer can be used for many different items such as extra socks or shoes. You can even add towels and linens you don't use regularly. 
Another great thing about a storage drawer is that they offer more security than other types of storage. With a dresser, or stand you could accidentally knock things over and have them fall right through the center of the floor. With a storage drawer, you can be sure that your clothing is safe and secure because it will be completely enclosed. This means that no matter what you are doing in your bedroom, you will keep your clothing where you need them without having to worry about them falling out of place.
2. Corner Shelves
There are different kinds of corner shelves designed mainly for storage and home decoration. As the name implies, these shelves are installed at the corner of the room, usually between two adjourning walls. This can create space for you to store items like books, CDs, figurines, clothing, or toys. They also come in different sizes, styles, and shapes to match the general look of your room. 
You can have a slanted or square-like shelf for a more elegant look. They make great accents with modern decors and can be very stylish with antique looks. Corner shelves can also be used to mount a plant stand to add more greenery to your home. The nice thing about this kind of storage is that you can place these anywhere in your room and still have space left for other furniture, like dressers and mirrors. 
3. Wall Hooks 
Wall hooks can be a fun way to decorate and add personality to a room. These unique wall accents bring good, old-fashioned themes to contemporary home decorating and compliment living rooms with a pleasing touch of whimsy. You can use wall hooks to hang towels, clothes, and even hampers for dirty clothes. 
There are many choices for wall hook storage, but steel hooks are durable, functional, and inexpensive ideas to buy. If you love to hang on things and display them, then a decorative wall hook. 
4. Pegboards
Pegboards are a great addition to any small room. It can make the room look much more prominent as there is space to peg sticky notes and hang small items. You can set this over your study table to maximize space on your table. With all your small items like keys lying around, it's hard to remember where you put them.  A Pegboard can help you find whatever you need without having to sort through all your items. Simply hang on a pegboard over your table and get rid of the mess. 
5. Clothing Rack
What's the best option for storing your clothing when you have a tiny closet? The answer is a clothing rack. The rack usually consists of two stands and a horizontal metal bar. All you have to do is hang your towels or clothes over the bar.
This minimalist approach to utilizing clothing racks is not only a cost-effective way to economize and be considerate about what you purchase but also an efficient way to store clothes you wear daily. 
Also Read: 5 Practical Types of Stackable Storage For Your Home
In Conclusion 
First, you should plan how you want your room set up before you decide on the storage option to buy. This will help you stay on track and ensure that everything will fit in its place and not take up even more space than planned. Before you buy one, measure your room's height, width, and length so you know how much space you will need and the size to buy.
Related posts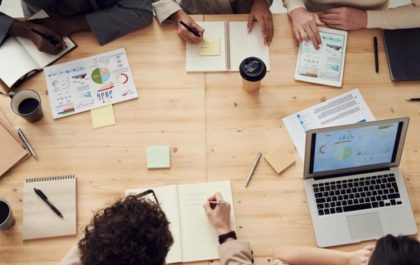 How to Plan a Project That Is Guaranteed to Succeed
Planning and executing a successful project can be a challenging task, especially if you have never done it before. But,…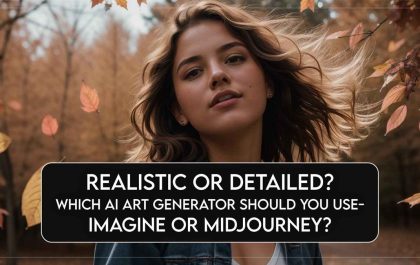 Realistic Or Detailed? Which AI Art Generator Should You Use – Imagine Or Midjourney?
Setting the Stage for AI Art Generation Artificial intelligence (AI) art generation is a rapidly developing field with the potential…