Most storage items like boxes and shelves are designed to be placed on the floor. While they still serve the purpose of storage, they can also reduce the space in your room. Transferring some of your storage to the wall would clear up space on the floor. Plus, they can also add to your home decor. 
If you are tired of looking at the same old boring wall or floor-mounted cabinet, then it's time to ramp things up. This article will talk about a few ideas for organizing your home, office, garage, and even some outdoor storage solutions. By choosing creative options, you will find yourself much happier with your organized space. Let's get started!
1. Wall Shelves 
There are many ways to add wall storage to a small or medium-sized home, but one of the best options is to install wall storage shelves. Floating shelves maximize the usable space of any room by using empty wall space to make more surface space. 
Even the smallest of homes can be optimized for storage with these easy to install shelves.You can install a floating shelf on any wall in a home as long as the wall is strong enough to hold it. You can install a single shelf or double according to the amount of space you need. Some wall shelves come with different designs, like a hexagon, so you can creatively combine three to form a different shape. 
These shelves are great decorating additions to your home because you can play with the designs and arrangement. You can use them to add extra storage to a kitchen or organize the kitchen clutter by removing some counters or even the table. You can also use them in the bathroom to add extra storage or if you need an additional area to store your personal care products. 
If you are looking for a decorative piece for your home that adds storage to your kitchen or bathroom that doesn't take up much floor space, a floating shelf is a great choice. You can use floating shelves in just about any room in your house, but they are at their best use in the kitchen, bedroom, and bathroom. 
2. Bike Hooks
If you are looking to store your bike indoors and live in a small apartment, chances are it would make your room cramped up. With bike hooks, you can conveniently hang your bikes on the wall of your room, thereby conserving space. 
Be mindful of the kind of hooks you buy to avoid accidents or damage to your bike. You should make sure the hook is properly anchored to the wall so it doesn't lose its grips. Also, consider the size and weights of your bike. The heavier the bike, the stronger you hook should be. 
3. Grid Wall Panel
The grid wall panel is the ultimate organizer for all kinds of pictures, notes, and other small items pegged to the grill. It is extremely versatile and can be adapted for almost any type of wall. Unlike cabinets and shelves, the installation process is much simpler and requires less effort. 
This grid panel organizes a collection of photographs, artworks, posters, and much more with ease. It is also available in a wide range of styles and colors to complement virtually any decorating style. It is mainly made with metals, so be mindful of the finishing to avoid rust. Grid Organizer makes a great addition to any home or office setting.
4. Wall Mirrors with Hooks
Wall mirrors are functional and decorative, helping reflect light and making the room appear bigger. A wall mirror with hooks not only amplifies your space but creates an avenue for you to hang light materials like hand towels. Round mirrors placed in open spaces provide a focal point that draws attention to the whole room. Large mirrors are good for rooms such as bedrooms and living rooms. Instead of buying one with a stand, you can buy one that can be completely hung on the wall. For an ultra-modern look, go for an oval or circular wall mirror with decorative frames. 
5. Corner Shelves
Corner shelves such as those featured in are both eye-catching and easy to install. A curved front wall mount shelf is just what you would need if you love to collect things. With these types of shelves, you can display decorative figurines in your room. You can also use it to store your books. 
Also Read: 5 Ways to Make More Room in Your Small Living Space
In Conclusion 
The more you learn about the right way you use your space, the more you will appreciate the value of organizing and storing items with minimal effort. There are so many areas where you can place these storage items. 
You can hang them from the ceiling or on the wall behind the stove to make your food in the kitchen. The best part is that there are different styles and colors to choose from, so no matter what your decorating needs or wants are, you will be able to find a suitable wall storage solution for your home. 
Related posts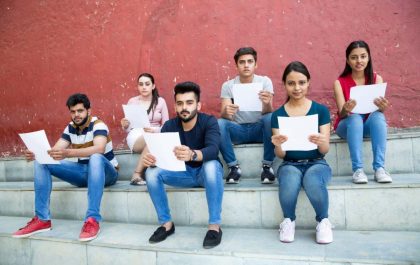 Acing The College Entrance Exam: How Essay Writing Services Can Help
Many students think the first step to success depends on admission into a good college or university. Therefore they prepare…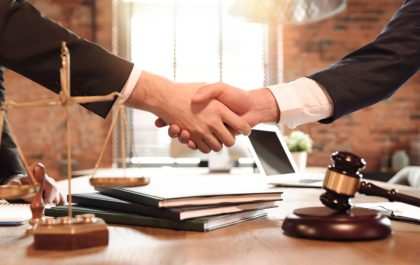 Reasons Why Law Firms Are Opting for Cloud-based Legal Document Management System
We now rely on cloud computing to make our lives much easier, from streaming media platforms to smartphones and smart…