A master bathroom is often the most luxurious part of a home. Many people use their bathrooms regularly, whereas guest bathrooms may go months or even years without being used. This means there's no reason to skimp on luxury in this room! With a few tips and tricks, it's possible to update your bathroom and make it look like you spent a lot of money.
Here's six master bathroom remodel ideas that won't break the bank.
Replace your old shower curtain with a new one
Adding a new shower curtain is a great way to instantly update the look of your bathroom. There's no reason to stick with a plain, old white curtain. You can find shower curtains at practically any hardware store and there are huge ranges in price as well as style.
Adding a decorative tile to the floor of your shower
Re-tiling the floor in your shower is another great project that will drastically change the look of any bathroom for very little cost. Check out your local home improvement store, which likely carries large amounts of ceramic or porcelain tiles. You can even get small mosaic tiles depending on your personal preference.
Install a new toilet seat and lid
A new toilet seat is another simple, yet effective way to update your master bathroom. Basic white seats are very common, but there are dozens of colors, styles, and materials available. Even the most expensive seats only cost around $100 for an entire set including a lid!
Additionally, if you have a bit of wiggle room in your budget, you may want to consider installing a new toilet!
Install a new sink faucet that matches the rest of your bathroom fixtures
If you have a double sink or vanity with multiple faucets, it's easy to find matching models. If you only have one, there are still dozens of options available. The cost ranges from $40-60 per faucet and up depending on which style you buy.
Paint the walls or replace wallpaper with something more modern
Whether your bathroom is painted a neutral color like white, beige, or grey, it's possible to update the look by simply painting an accent wall in bolder colors. It will add interest and help bring the new look together. You can find paint at your local hardware store for just a few dollars per gallon.
Also Read: Best Discord Features for you to try out now!
Switch out light bulbs for LED lights, which are cheaper and safer than incandescent ones
Finally, don't forget about lighting! Using brighter LED lightbulbs can make your bathroom look bigger and more modern. If you have any recessed or other spotlights, don't forget to replace the bulbs there as well. You can buy LED lightbulbs at any hardware store; they're often priced at half of what you'd pay for even budget-friendly incandescent lights.
Additional benefits of using LED lights include:
• They last longer
• They use less energy, which means lower electric bills
• No need to replace as often as incandescent bulbs
Conclusion
By following these six quick tips, it's possible to completely change your master bathroom without hiring a contractor or spending thousands on new fixtures and accessories.
TheITbase
TheITbase gives tech help to Audience. Learn how to utilize Technology by How-to guides, tips and also you can find cool stuff on the Internet.
Related posts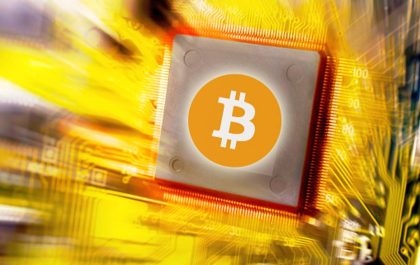 Reasons for oil industries to adopt bitcoin.
Today, trading is considered to be one of the most critical opportunities for generating income out of anything. You can…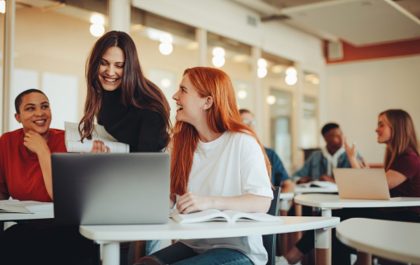 The Top 5 Technology Trends in Higher Education You Need to Know for 2023
The future of higher education is here! It's hard to imagine what higher education in 2023 will look like. Still,…