Management Position: If you have your eyes on a promotion to management, then there are some key skills you should start learning now. Many companies that promote from within look at more than just performance. They are interested in your leadership abilities, work achievements and your managerial qualities. One aspect of every good manager is a dedication to lifelong learning. By picking up new skills, you show your employer that you're capable of bringing new value into a higherpaying role that ultimately guides the company forward. Check out these five skills to improve your odds of being hired as a manager, as well as some important details on why each one matters today.
Telematics
Telematics are used in fleet management to continually monitor vehicle position, perform equipment diagnostics and improve efficiency. Managers who understand the value of telematics in their businesses' fleets are not only more productive but better at crafting preventative responses. From small fleets to ones that are hundreds strong, telematics is the next step in fleet management technology. You can learn all about what telematics is in an online guide to get started.
Customer Relations
A CRM, customer relationship manager, is a type of platform that helps companies keep detailed information on leads, current and previous customers. Knowing how to integrate a CRM into your company's existing marketing efforts can drastically improve conversion rates and give you greater control over your growth. Customer relations skills also include patience, attentiveness and strong writing skills. While managers may oversee marketers, content writers and sales reps, they should hold all of the skills themselves that they expect their subordinates to excel in.
Machine Learning
As artificial intelligence continues to become more widespread, machine learning will be a highly sought-after skill, especially among managers. Most companies are still years behind AI technology, so you could bring yours into the future by taking some courses in machine learning. Being the only person in your workplace who understands the power of this technology positions you to not only earn more but also forerun an entirely new chapter of business evolution.
Data Analytics
Good leaders know that the right figures lead to the most effective decisions. Whether it's expanding a department, increasing sales with digital marketing, reducing overhead, or projecting an investment's ROI, you can harness the power of data analytics to achieve amazing results in the workplace. Technical data analysis uses programming languages like Python, but you can also rely on good old statistics to get the job done. What really helps you excel in this skill is mastering the most relevant data analysis strategies for your industry. Applying them to your current job to achieve greater results will allow you to demonstrate the value of your skill set to higher-ups.
Project Management
Earning a certificate or master's degree in project management could position you as a lead candidate for promotion. Project managers are the commanders of some of the biggest changes that a company goes through, but they also help improve everyday operations as well. Project management uses skills such as attentiontodetail, communication, negotiation and budgeting to meet objectives and produce deliverables while saving companies time and money.
Also Read: Common Dangers And Risks Of Downloading Files From The Internet
Related posts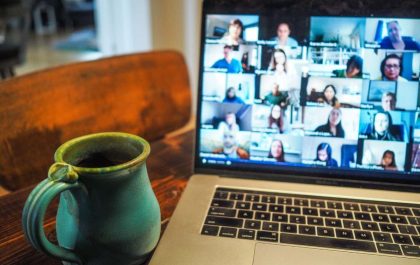 A Guide on How to Stay Secure When Studying Online
As online learning becomes increasingly popular, it is crucial for students to prioritize their security and privacy. Cyber threats are…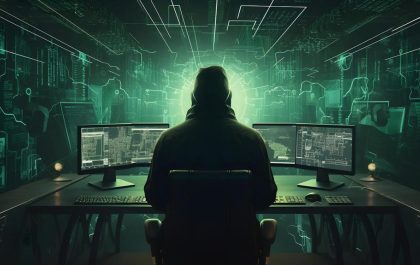 Cybersecurity's Blind Spot: Understanding the Scope of IP Theft in Healthcare and Pharmaceutical
Anastasios Arampatzis In the rapidly evolving landscape of the healthcare and pharmaceutical industries, intellectual property (IP) stands as the foundation…