Increased sales can be achieved through digital marketing, provided the proper tactics are used. The appropriate actions boost sales, target audience acquisition, conversions, and engagement. Being a well-known and influential brand within your target audience is both necessary and beneficial.
The most appropriate thing you can do is increase sales through digital marketing in light of the current situation. Your persona is almost certainly present on digital platforms, to a smaller or larger degree. However, you must consider the progress of a project, as well as the result and profits. Below are ways you can increase your sales in digital Marketing.
Optimize Your Website
Websites must be more than simply visually appealing and informative. Both of these features are necessities that captivate a user. But, to attract more users, it is important to optimize your site per SEO standards.
Website optimization aims to make changes that make websites more suited to search engine algorithms, such as Google's. You must look for content marketing services to help you with search engine optimization.
Consequently, your rankings will improve, and your sites will appear on the front pages of the search engine results. This increased prominence will spark the user's attention. Logically, a user will most probably visit sites on the first page of a Google search, particularly those appearing at the page's upper part.
Know Your Target Audience
Who do you want to reach out to?
To improve sales using the Digital Marketing technique, you must first understand your target audience. People have distinct preferences and habits that should inform their entire approach and activities within the digital realm.
Conducting surveys, gathering data, and examining your preferences are the initial steps in gaining this understanding. Based on the findings, you can construct a customer profile that represents the consumer you wish to influence through Digital Marketing in a specific way.
You will gain an understanding of some crucial points as a result of this, including:
What tone of communication voice to employ?
What kind of product interests your target audience most?
Benefits do they anticipate from a company?
And, What channels are they on?
Also Read: Emerging Technologies: What and How they influence?
Figure Out Which Channels Your Audience Prefers
It is possible to figure out which channels your audience prefers after you have better information about them. Knowing the channels that they mostly use will enable you to reach them using that particular channel. Twitter, Instagram, Facebook, and email are the most popular. It is indeed possible to find out which channel your audience prefers to obtain information, follow businesses, and engage with them through surveys.
You'll understand how to manage your Digital Marketing efforts for maximum conversions. Knowing where your audience spends their time gives you the go-ahead to invest more in the appropriate strategies.
Develop A Good Marketing Strategy in Content Marketing
Developing a good marketing strategy in Content Marketing is a great approach to boost sales. Blog postings offer a lot of potential for driving visitors to a website, engaging them, and raising consumer interest. To do so, you'll need to create content of high quality. Consumers are interested in instructive topics that aren't overly broad. Most of these individuals are also interested in learning more about a specific brand's product.
As a result, a good content strategy must include posts for every stage of the sales process. These posts, which are SEO-friendly, can generate the correct leads, teach them, and provide them with the information they need to make a purchase.
Automate Your Email Marketing
Emails are a great way to keep in touch with people and nurture leads. The important aspect of the issue is learning how they are used. Automation is a tool that allows you to send mail to many people at once, standardize your messages, and boost the likelihood of reaching your contacts. It's also vital to monitor the reception as well as how the prospects have been engaged as part of this effort.
These emails should include, among other elements, information on items, discount coupons, content offers, and discounts. The goal is to meet people and make frequent contact with them. Using this method, one can maintain the leads and move them to the next sales funnel level.
It's critical to understand that, to generate more sales with Digital Marketing, every organization must implement fundamentally successful techniques such as the ones discussed above. Take your time and formulate the strategies that best suit your company.
Related posts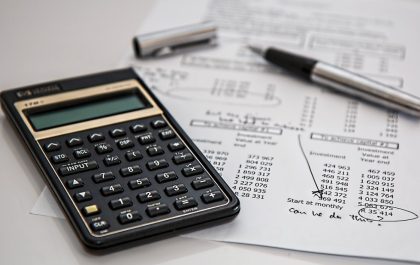 Your Ultimate Guide On Investing by Nisrine Chafik
Investing is a great way to grow your wealth and reach your financial goals. However, it can be difficult to…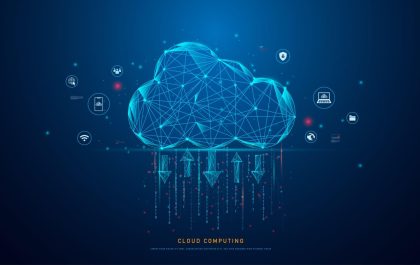 Normalyze and CEO Amer Deeba Patent Technology That Helps Clients Secure Data in the Cloud
The IT sector is fiercely competitive and marked with rapid advancements. The only way for companies to succeed in such…