For most people who retire, every penny counts. Even with careful planning, they need to carefully spend whatever money they have coming in. Although some people end up retiring and then living on their Social Security benefits alone, others recognize the importance of storing funds away beforehand so they can enjoy their "golden years" to the fullest.
Based on recent reports, baby boomers only have on average $152,000 in savings set aside specifically for retirement. While that might sound like a lot of money, unfortunately, it won't last long. So, what options do people who want to retire have?
First, regardless of how many years a person has before leaving the job, they should save as much money as possible. Second, they need to consider ways to reduce spending after they retire. Those two things combined will make their "golden years" less stressful and more enjoyable. Let's dive into more detail.
Focus on Cost of Living
Among the various expenses that retirees face, the cost of living sits at the top of the list. That includes housing, utilities, food, medication, transportation, and so on. The problem is that all of these things cost significantly more in certain states. So, someone who wants to get the most out of their retirement money might consider moving to a more affordable location.
The following states are the most affordable for retirees. Included is the average amount of money it costs to live out one's golden years in each one.
Mississippi – $618,000
Tennessee – $661,000
Alabama – $713,000
Oklahoma – $724,000
Arkansas – $728,000
The most expensive states, those that retirees should avoid if they want to spend less, include Oregon, Washington, California, New York, and most states within the New England region. Living in any one of these locations will cost retires on average $1 million or more.
It's important to note that the cost of living varies in each of the most affordable states, depending on the city. For instance, Mississippi is the lowest-priced state in terms of the cost of living. However, purchasing a retirement home in a suburb of Jackson would cost roughly $300,000.
In comparison, Washington, which is one of the most expensive states, has homes for sale in the small, quaint town of Connell for about $169,000. Even though retires can save money by moving to a more affordable state, they still need to pay attention to the costs of living in specific cities and towns.
Do You Need To Move?
It's a bad idea to make a large decision such as moving without understanding your overall financial situation for retirement. At the very least you should plug your financial numbers into a free retirement calculator or, even better, use a more accurate retirement tool such as WealthTrace. It could turn out that you don't need to move at all. But you won't know unless you can wrap your arms around your financial situation and see just how much money you are projected to have at every stage of your life.
Additional Factors to Consider
Yes, the cost of living is the most important thing that retirees need to pay attention to, but it's not the only factor. Spending less while retired is the other biggest factor. That's what makes the most affordable states so attractive. People can not only spend less on essentials but also on recreational things they enjoy doing. Moving to a new state can also be fun and exciting. This is an opportunity to see new places and make new friends. If you feel ready to take this step, get in touch with long distance movers and start planning your move!
In many ways, relocating to a different state makes perfect sense for retirees, but this is a big decision. Experts suggest that people planning their retirement should do a lot of research. Also, they should compare the pros and cons of where they currently live to those in a different part of the country. For example, if moving to a new, less expensive state puts you at a good distance from close family members and friends, you might end up spending quite a bit to travel back and forth to see the people you love.
Another recommendation is for people to spend several weeks in a particular city of interest before moving there. That way, they can get a first-hand experience of daily living. Some retirees might feel the decision to move was the right one. However, some might question whether they should relocate or stay put.
Of course, there's yet another factor that people need to consider. Especially as individuals age, it's critical to have one or more doctors they trust nearby to treat them properly. If someone has special medical needs and already has a doctor they like, that could raise some concern about finding a new doctor in another city who has the qualifications for treating their specific illness.
The Bottom Line
Yes, it's possible to stretch your retirement funds by moving to a more affordable city and state. However, you need to determine if the trade-off is positive for you or something that could lead to issues down the road. After all, completely uprooting and starting over at retirement age doesn't work for everyone.
Along with talking to family and friends, anyone thinking about retiring in a different part of the country might also want to consult with a financial expert. A reputable advisor can present ideas or options that could allow someone to stay where they and still spend less during their "golden years."
Also Read: Warehousing 101 – 4 Tips To Optimise Customer Service Effectively
Related posts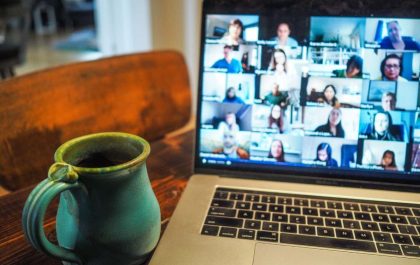 A Guide on How to Stay Secure When Studying Online
As online learning becomes increasingly popular, it is crucial for students to prioritize their security and privacy. Cyber threats are…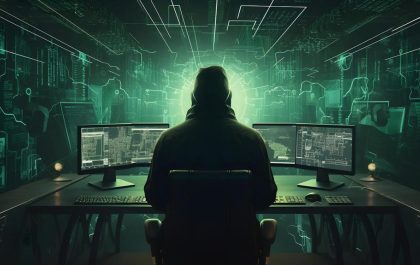 Cybersecurity's Blind Spot: Understanding the Scope of IP Theft in Healthcare and Pharmaceutical
Anastasios Arampatzis In the rapidly evolving landscape of the healthcare and pharmaceutical industries, intellectual property (IP) stands as the foundation…