Introduction
Warehousing 101 – 4 Tips To Optimize Customer Service Effectively
Managing a warehouse is no easy task.
People assume it comes down to basics like stocks and logistics, however, there are a lot more tasks that go on. From distribution and stock management to security and customer service, there's a lot that needs to be taken care of.
With the numerous ongoing operations, there's a possibility that customer service may take a backseat. If there are inefficiencies in your daily operations, you may not be able to dedicate enough time to taking care of and improving the process to ensure your customer is happy with the purchase.
Since a dedicated customer means a long-term source of revenue, making sure your warehouse does not compromise with CartonCloud on its service and improves on efficiency is of utmost importance.
From contacting business door repair companies and taking care of all your door repairs to improving order fulfillment and delivery, there are many areas you need to improve on for better effectiveness in your service.
With this in mind, we've put together a few tips to ensure your warehouse is at the top of their customer service at all times.
So without further ado, let's take a look
1. Check For Repairs And Make Necessary Replacements
The materials you have in your warehouse are mostly in large quantities and tend to be on the expensive side. This means that the storage facilities including shelves and other areas of the warehouse need to be checked regularly for repairs and if need be, replaced immediately.
Ensuring that the products stored at your facility are in good condition is of top priority. This makes maintenance of your shelves, equipment or even doors and windows essential to keep them in good condition for a longer period.
From considering a business door repair to adding sturdy shelves, any repair or maintenance work will help you work on your customer service as it will bring about better efficiency in your business operations. Moreover, it will also ensure that the products are stored or carried about safely
2. Improve Delivery And Order Fulfillment
Order fulfillment covers the A to Z of the supplying process. This means, from the sales to post-delivery process, managing everything efficiently is key in optimising customer service.
Here, one important thing you need to look at is the management of your stock. If you're understocked, your warehouse may not be able to complete orders on time. If there's disorganisation in storage, your efficiency will be impacted. Put simply, by getting stock management on track, you can automatically improve on delivery and order fulfilment.
However, you need to keep in mind that every part of the process is given the best effort to ensure complete customer satisfaction. If need be, conduct regular audits to facilitate proper management and organised workflow.
3. Keep In Touch With Market Demands
Every business has periods where their sales increase drastically due to the rising demand and other times where sales are at an all-time low. While there are offline marketing ideas that can boost sales, you still need to be prepared for all scenarios. Moreover, these seasonal demands need to be met accordingly, which makes it important for every warehouse to stock its inventory properly.
Using analysis tools to get a better understanding of the market demand over the years can help you keep up with orders. Inspecting sales and orders placed can help you determine how much stock is required, saving you from having too much or too little inventory.
Moreover, it can also help you stock the popular products and the lesser popular ones to save enough space in your warehouse.
4. Improve Communication And Relations
Clear communication between employees and other departments along with your customers is essential in maintaining relations and improving service and on-time delivery.
Make calls whenever necessary to facilitate better communication and operations, especially during peak season with too many deliveries.
Additionally, if need be, partner up with multiple courier companies for faster and more efficiency with your deliveries. This means that from in-house communication to coordinating with your delivery service and courier partner, working on optimising customer service will come through improved communication.
With this, you can also build on your customer relations through great services and efficiency.
To Sum Up
Customer service is a priority for every business, including warehouses and optimising the operations to improve on this will only bring forth benefits.
With satisfied customers, your revenue increases and you build relations. This means by staying on top of your warehouse management, you can effortlessly keep your operation smooth and your customers happy.
By following these tips, you can optimise customer satisfaction and service effectively.
Also Read: Here's the Secret Recipe for Multiplying Your Wealth!
Related posts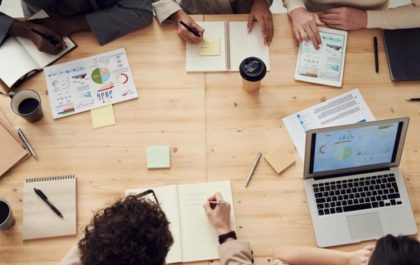 How to Plan a Project That Is Guaranteed to Succeed
Planning and executing a successful project can be a challenging task, especially if you have never done it before. But,…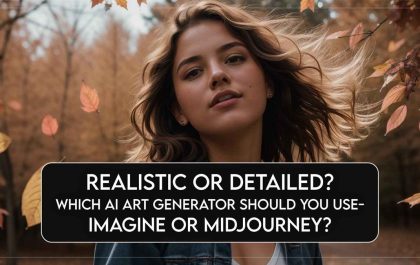 Realistic Or Detailed? Which AI Art Generator Should You Use – Imagine Or Midjourney?
Setting the Stage for AI Art Generation Artificial intelligence (AI) art generation is a rapidly developing field with the potential…