iPhone: While some go casual or head to the DIY options, others opt for extravagance. Gifting iPhones is a typical example. While individuals are looking forward to gifting iPhones to their loved ones or pampering themselves, the iPhone production shortage is not aligned with their plans.  
Apple practically had a nightmare on its hands right before Christmas, as the supply chain continued in crisis. The crisis results from numerous factors, but it can be summed up as production shortage and faulty manufacturing practices. 
The past two years of the Covid-19 pandemic are finally catching up with iPhone makers. The energy cuts and chip shortages are now revealing their ultimate impact on device manufacturing, assembly, and production.
Catching up With The Variety
Apple is among the top players in the electronic industry and has the world's highest power procurement. It churns out over 200 million iPhones, 50 million iPads, 20 million MacBooks, 70 million AirPods, Apple TVs, and more annually. But though its product range is comprehensive, Apple was deeply chastened last year by a chaotic supply chain. Apple's otherwise peak revenue season became stressful because of havoc-wrought supply chain problems. A similar issue is faced by other consumer goods companies worldwide. The difference is that other phones and laptop companies don't have as much demand as Apple or the prospects to make it to Apple's market cap.
 Manufacturing While an extravagant name like Apple demands fast-paced manufacturing processes, they are facing unprecedented challenges in adjusting to the supply chain and production issues caused by their current overseas manufacturing setup. 
According to Dickson Data, GxP (Good Practices) in manufacturing are essential for big brands like Apple belonging to a heavily regulated industry. Catching up with demand for their wide range of gadgets has become difficult, and the management backlash has added to the shortage. Logistic troubles are hampering Apple's production model. While a global leader like Apple demands fast-paced manufacturing processes, they are facing unprecedented challenges in adjusting to the supply chain and production issues caused by their current overseas manufacturing setup. 
September and October witnessed a fall of 20% in Apple's production of the iPhone13 series. A similar downturn was observed for planning prototypes, workforce, and transportation. Apple tried to function on a priority-based model for manufacturing the essential components for their most prominent revenue source – their latest flagship smartphones. But this model was advanced at the expense of other Apple products like older generations of iPods and iPhones. 
 Reallocation of shared components also squeezed the device assembly. This led to about a 50% deterioration in the production volume compared to Apple's initial plan. Moreover, the manufacturing forecast of older generation iPhones dropped by 25%. The company was unable to recover its production capacity by November, and the impact continued into the holiday season.  
The Shortage Caused by Demand During the Launch of the New iPhone 
Christmas iPhone: Under normal circumstances, Apple's primary suppliers go into overdrive at their manufacturing facilities, trying to fulfill the upcoming December demands. Factories hire extra workers to meet the new launch and ensure holiday supplies of Apple products across the globe. However, the past two years have been far from normal. Due to the pandemic and lockdowns, the demand was incredibly low.  
iPhone:: The limited demand of the past two years led to limited manufacturing; this also put numerous factory workers out of work and reduced the production capacity of the units. The low demands overshadowed the supply chain constraints and power cuts that are now emerging as the main reason for the iPhone production shortage.  
The halted iPhone and iPad assembly lines have had a prolonged influence on the current supply. 2021 was the first time in over a decade when iPhone manufacturing units could not keep up with the overwhelming demand. Moreover, it was a challenge for managers to reassemble their workforce and get back to their pre-pandemic level of functioning. This led to Apple falling short of millions of units from its production goal. This also resulted in a revenue loss of billions of dollars. It is now too late for consumers across numerous countries to buy Apple products as holiday gifts.  
Electronic giants like Samsung Electronics, Xiaomi, HP, Acer, and LG have also suffered from product shortages and the unprecedented turmoil of their supply chain. To a varying extent, all these companies have failed to meet their holiday-season goals in terms of production, transportation, and supply. Most of these companies relied on Malaysia and Vietnam for mass production of rear camera modules, speakers, OLED driver ICs, touch ICs, and more. The lockdown in these countries delayed production and hindered the manufacturing plans of the industry.  
iPhone:: The shortage is not just affecting the latest versions of the iPhone 13 lineup but also the production of other iPhones. A report estimates that Apple is running short of 15 million units from its initial annual goal of 230 million iPhones. Because of the numerous manufacturing and supply chain issues, Apple scaled back its iPhone production goal from 95 million to 83 million units. 
Christmas iPhone: The limited production capacity is a prominent cause of a shortage that was fueled not only by manufacturing and supply chain issues but also by the skyrocketing demands for new technology and by Apple's ambitious marketing of its product. Apple has been in business for a long time, and it has a stronghold on its consumers. The company knows how to market its product, and its connection with the consumers is all about the promised luxury, experience, and quality. This is why Apple is the number one choice of consumers all across the globe. 
US and Canadian consumers often wait for the holiday season to purchase Apple products for their friends and family. The diverse range and variety of Apple products are primary reasons customers head for gifts with the Apple label. Along with the prominent trademark, Apple gifts gel with the spirit of Christmas. However, many had to look for alternatives this year as manufacturing and supply chain issues failed to get Apple ion to Santa's list for Christmas and New Year this past year.
Also Read: Year-End Review: The Best Smartphones in the Market Right Now
Related posts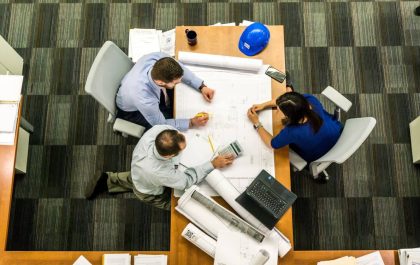 Data Analytics in Revenue Cycle Management (RCM): Leveraging Dental Software for Insights
The healthcare industry has been undergoing a major transformation in recent years, with a growing emphasis on data-driven decision-making. This…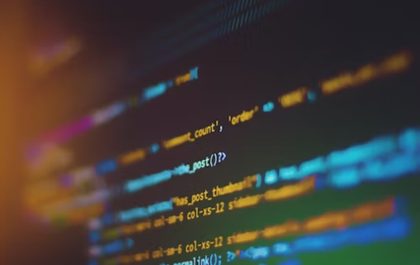 What Factors Influence Cyber Security Salary Growth?
As everything from our public activities to important organization information moves on the web, network safety has, in practically no…