Ecommerce Trends: The previous year 2020 was a unique year for all the generations. Things didn't turn out as people planned them. The global pandemic COVID-19 affected almost every area of our life; economy, finance, the shopping pattern.
COVID-19 inclined many people to shop online. As a result, numerous physical stores had to opt for eCommerce channels to invite people to shop online to make their business survive during the pandemic-stricken year.
According to the survey conducted by BCG, online shopping will boom further in the year by reaching $5 trillion in sales in the current year 2021. Adapting to the new market conditions and understanding the eCommerce trends is more important than ever to beat the competition, grow, and boost your sales.
In today's article, let's look at the top 11 eCommerce trends 2021 of online shopping and practical strategies to boost your pre built online dropshipping store. Keep them in your mind when working on your current or upcoming online store in the year 2021.
Top 11 Ecommerce Trends To Help Boost Your Dropshipping Business
1. Boom In Online Sales
eCommerce trends will get bigger and better in the current year. The pandemic has influenced the online world hugely and compelled buyers to turn their backs to shop from physical stores due to the risk of exposure.
Online purchasing was the most convenient option for people across the globe. Even now, when many countries have lifted the lockdown and restored the pre-COVID rules and regulations, people still prefer to shop online.
Reason?
Numerous factors can be attributed to this shift in shopping preference. However, comfort, ease, and saving time are the most significant factors. Buyers are no more hesitant to buy from online stores as they once were. Thanks to the improvement of websites for enhancing user-experience, buyers feel more comfortable purchasing their favourite articles.
Moreover, most online stores offer timely delivery without charging a cent and the facility of return and exchange.
It is the perfect opportunity to market your eCommerce stores as the customers are not going back to the conventional shopping method anytime soon.
2. AI Contextual And Programmatic Advertising
Context and programmatic ads are other top trends of the current year. Social media websites have already revamped their advertising designs to keep up with this trend.
Programmatic advertising collects datasets to identify and target their potential audience.
The ads display to the people based on their consumption. People who previously showed interest or visited the website are targeted after a certain period, i.e. retargeting ads. It generates higher returns on investment.
To put it simply, these ads are designed to lure the right customer at the right time. Smart businesses no longer create just one advertisement to capture the attention of all their potential buyers who are on different stages of their buying journey.
This trend is sure to keep you ahead of your competitors and reach out to a larger audience.
Another trend in online advertisement, sure to maximize your profits, AI-powered context advertisement. These videos and advertisements easily blend with the user's content without feeling intrusive or irritating.
For instance, if a user views the coffee content, and an ad appears about coffee shops, it will more likely convince them to visit the store and learn more about the brand.
Similarly, Facebook allows you to target the audience. Advertisers can target their own set of targeted audiences so that the message reaches the right audience and results in more considerable traffic and conversions.
Another example would be the ads that appear while we are playing the games on mobile. They seem so intelligently that it is hard to distinguish them from the actual competition. Google Admob generates these types of ads.
If you follow the advertising trend that blends with the context and appears less intrusive, you are heading in the precise direction to boost your dropshipping business.
3. Automating Marketing
Marketing automation, i.e. is automating email marketing and scheduling social media posts. Striving in the online world means planning strategies to promote your business and invite more people to become your customer.
Instead of investing your time in sending emails manually or posting on social media, it is better to utilize your time and energy on developing and executing your marketing strategies.
49% of online businesses have resorted to using marketing automation, which is sure to exhibit a rising.
Properly implemented automation marketing lets you to:
Send out customized or tailored emails to your subscribers.
Retargets customers based on their previous interest in a product.
Displays new products, deals, and bundles, according to the person's shopping history.
Advanced Shipping Option
The only thing customers don't like about shopping online is the shipping charges. Many stores provide free deliveries or cut off the delivery charges if they shop for a specific amount.
But this ecommerce trends has gotten old. Another trend that has started, which took a sharp increase during lockdowns and COVID times, is the express deliveries or the same day delivery. It tempted more people to order online as they received their orders on their doorsteps within a few hours after placing their orders.
However, deliveries will get more advanced in the upcoming years. No more delivery vans would be required to ship the products. Shipping would be done through delivery drones.
Amazon has started to test drone deliveries in America with the help of Google Maps.
These drones are designed to find the shortest route to reach their destination. If not in 2021, then drone deliveries will surely rise in the next 5-10 years.
5. Voice Search
Phones and technology are getting smarter, and so should your brand.
Voice search has been predicted to gain immense popularity in the current year 2021. Approximately 122.7 million people are expected to use the voice search feature in the current year.
Many famous brands and eCommerce giants have started to curate their voice search content to appear in rich snippets on the search engine result pages.
To keep up with this trend, tailor your content to reach the audience who search the web by voice search feature. It will result in more conversions and increased profit margin.
6. Growth In Mobile Shopping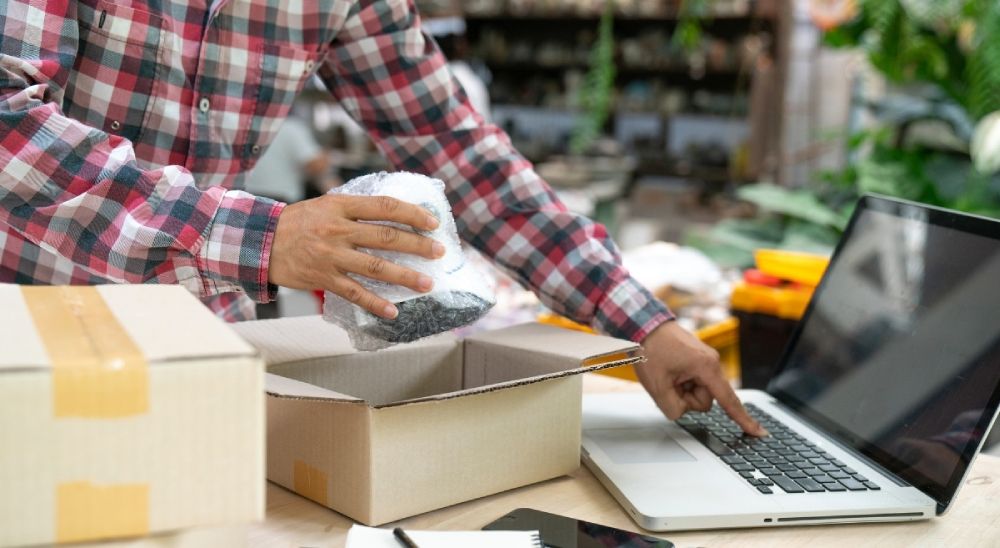 People do not switch on their laptops to order something online. Mobile is not only used for communication or browsing social media websites. It has become the gateway to the online world. Look at the following facts and figures that highlight the increased use of cell phones for shopping online.
On average, 10 billion mobile devices are currently in use.
In the last six months, around 79% of mobile users have purchased their mobiles.
80% of people even used their phones inside a store to look up product reviews, check prices, and search for other related products.
Suppose your website is not mobile-friendly before you'll soon be forgotten in the online world. Make your website mobile responsive, or for better results, turn your website into an app.
Rapid Increase In Social Shoppers
With the introduction of the Facebook shop option and Instagram checkout, social media plays a pivotal role in expanding eCommerce trends.
Social media has influenced our daily lives. It isn't limited to sharing the bits and pieces of one's life and buying and selling goods on this platform.
In 2020, roughly 2.8 billion people were active on Facebook. It offers an excellent chance for businesses to make their presence on this famous platform where a vast audience is already present.
It doesn't matter what you are selling at your dropshipping store. You indeed will find people who will be interested in the products you are dealing with. Make your business accounts on popular social media websites such as Facebook, Instagram, Twitter, etc.
Presence on social media is mandatory if you wish to market your eCommerce store and boost your revenue effectively.
Also Read: Best Proven Growth Hacking Strategies for Your Business
8. Rise Of Green Consumerism
With access to the world and environmental news, people are becoming aware of how their purchasing can affect the environment. Consumers no longer prefer brands that overlook the importance of sustainable practices.
Your brand needs to change the game and win the consumers who are conscious about the environment. Market your brand as the one that is friendly to the planet. Change the packaging of your product from plastic bags to paper bags or cloth bags.
9. A Revival Of B&M Models
Brick and mortar models (B&M) refer to the physical presence of a business. Physical stores faced a severe setback in the previous two years.
However, many famous brands like Toyota, Audi, and Mercedes have uniquely revived B&M models.
These stores provide a digital experience to the customers without looking at the actual inventory. He will be made to see the virtual 3D models of the list they interest in purchasing.
Many real estate businesses have already adopted this trend. They show the customers a virtual model of the house or a building to allow them to explore the product from each angle.
Similarly, automobile showrooms have also started to use a virtual version of cars to show the visitors.
10. AI-Powered Chatbots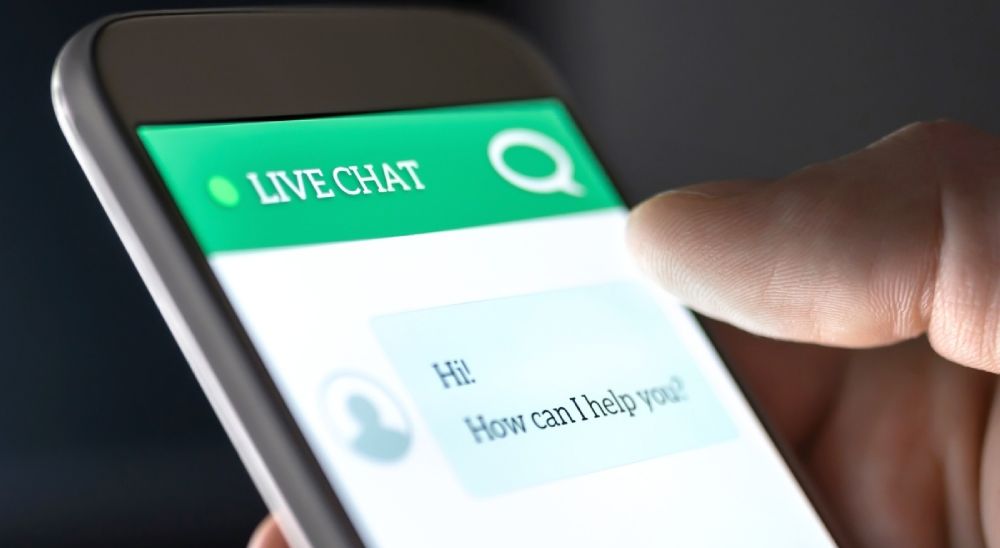 Many websites are popularly using chatbots to enhance user experience. AI-powered chatbots are again emerging as one of the top trending features to grow businesses and assist customers.
Chatbots clears the concerns and queries of the users during their buying journey on the website.
AI-powered chatbots allow the users to communicate through text as well as voice commands with ease. It helps the potential audience to put their trust in a brand and become their customers.
11. Enhanced Customer Relation Management
Building a community and getting your customers to engage with a business is challenging. Therefore, creating a proper CRM (Customer Relation Management) is essential. For this purpose, businesses need to gather information about their customers.
For instance, a business gathers the data about:
Order information. 
Other relevant information that a customer might have shared.
When was the last time they were sent an email?
When was their last order?
How much did they spend on the online store?
Online entrepreneurs use this information in various ways to maintain a relationship with their existing and potential customers. They can use this information for on-site chat, sending tailored emails, offering loyalty programs, creating customers' groups, and promoting referral marketing.
The more you connect with your clientele, the more revenue you can generate for your dropshipping store. Engaging with your customers helps them place their trust in you and clear their concerns about a product or service.
The more you help them, the more they will trust you and shop from you.
Also Read: Superb Ideas to Improve Ecommerce Sales
Wrapping Up
With the increasing advancement in technology and changing the customers' buying patterns, you must keep an eye on the top eCommerce trends of 2021 to step up your game and take your business to new horizons of success.
Whichever trend you are planning to adopt, make sure it enhances your customers' online shopping experience by saving their time and efforts and building a long-term relationship with them.
Remember, customers are the kings. They can take your business to heights of success or deep pits of failure. Keep them happy by keeping up with the trends to boost your dropshipping business.
Author Bio:
Ricky Hayes is the Co-Founder and Head of Marketing by Debutify – free Shopify theme, serving drop shippers build high-converting stores in minutes. He is an obsessive entrepreneur running multiple businesses, marketing agencies, and mentoring programs
TheITbase
TheITbase gives tech help to Audience. Learn how to utilize Technology by How-to guides, tips and also you can find cool stuff on the Internet.
Related posts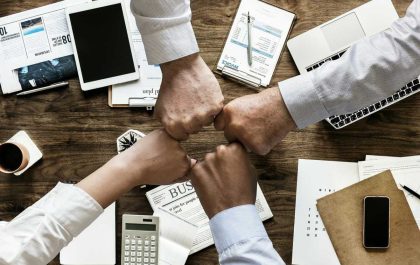 The Next Generation of Leaders: Insights from IB Business Management
With rapid globalization and technological developments, leaders have never been in greater demand. The International Baccalaureate (IB) program, widely acclaimed…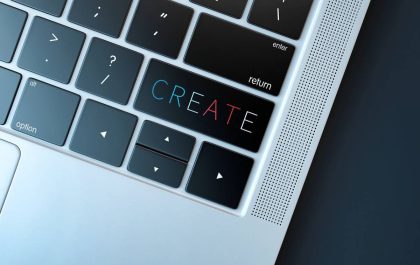 Unleashing Innovation: The Secrets Behind Successful Slot Game Developers
1. Introduction In the dynamic world of gaming, slot game development stands out as a thrilling and innovative field. In…