A time may come when you realize that you are stuck with your eCommerce business, and you can no longer scale it up. The lack of sales is quite demotivating, especially after you had a pretty great streak of selling left, right, and center. When you hit a wall, finding new methods of marketing is the best strategy to follow. Changing what you usually do and introducing something fresh brings a surge of web visitors who have not even known you existed in the first place. And the purpose of this article is to reveal what the tips for revamping your dropshipping business are.
Tip #1 – Finding the Right Supplier
Suppliers play a prominent role in your business as they are the ones who fulfill orders and are responsible for your brand's reputation.
If the suppliers are not up to par with your and customer's expectations, it will not be too long before credibility and reputation end up in the wrong place. 
Always look for somebody trustworthy and can dropshipping on their promise. A good example would be one of the best print on demand site – Printify. And the platform offers you more than just the ability to connect to the best suppliers in the business. It also has over 250 different products and 90 printing facilities in the world. 
In case you decide to go with print on demand, Printify is the go-to option. And if you are looking for another type of business, spend some time to find someone who is as good as Printify is for print on demand.
Tip #2 – Do Not Underprice Your Products
Consider profit margins when you are deciding on what products you want to sell. Factor in various expenses, like how much you can spare for a marketing campaign, and whether you will be hiring someone on payroll. Also, if you are up against the competition, do not reduce the prices, thinking that it is the only way to make sales.
Quality products and targeting the right audience brings customers. Offer swift customer service, personalized experience, and other perks that will bend shoppers to your side. This way, you will not have to worry about underpricing the product.
Tip #3 – Optimize a Website
A business website is like a business card that represents your brand. A website has to be user-friendly and launched when everything is in check. Take your time and never start marketing when you are still missing product descriptions, images, mobile optimization, and other essentials that an eCommerce website should have.
Tip #4 – Write a Blog
A blog for eCommerce might not seem like an essential aspect of a business website, but it offers a few perks as well:
Well-Written content appreciated by search engines and will help you rank higher in SEO ratings.
Clicks on a blog can convert into sales.
A blog raises brand awareness as well as helps to establish you as an authority in the niche.
Tip #5 – Monitor Your Competition
Look at what your competition is up to by subscribing to their newsletter, follow them on social media, or occasionally checking out their website.
It helps to know what other brands are up to with their marketing campaigns as it gives you another source of inspiration. And if your business has underperforming in a specific area, a surge of ideas from others could be one of the keys to reinvigorating your performance.
Tip #6 – Social Media Marketing
Emarsys have revealed that there were about 3.5 billion profiles on social media across the world in 2019 and that this number is going to continue growing. 
Social media marketing is a cornerstone for a lot of brands, and it is more than just about the sheer number of users on the most popular platforms like Facebook or Instagram.
A presence on social media expected, and if your shoppers cannot find you, it may come as a surprise to them. It also helps when you want to interact with your audience directly, be it via polls, simple questions, or responding to their comments.
Finally, social media is a perfect place to organize contests and giveaways and spread brand awareness.
Tip #7 – Focus on Upcoming Holidays
There are days where you sell more, and there are days when you sell less. It is a natural thing, and it happens to every business. However, there are certain holidays like Christmas, Black Friday, and Cyber Monday when people are more eager to spend their money on stuff. Take this as a chance to prepare in advance and refocus your resources on these days. The sooner you prepare, the more you will make.
Related posts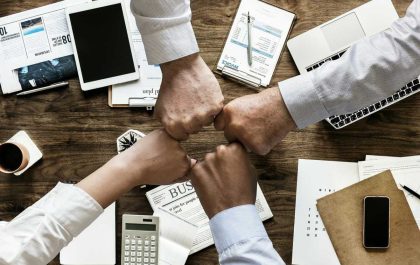 The Next Generation of Leaders: Insights from IB Business Management
With rapid globalization and technological developments, leaders have never been in greater demand. The International Baccalaureate (IB) program, widely acclaimed…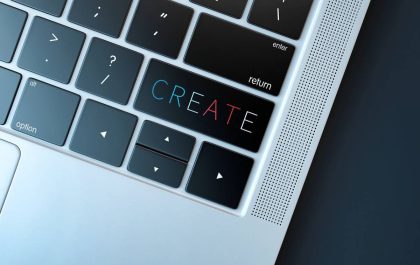 Unleashing Innovation: The Secrets Behind Successful Slot Game Developers
1. Introduction In the dynamic world of gaming, slot game development stands out as a thrilling and innovative field. In…