Telemedicine services have been on the rise in the past year, and for good reason. Not only do online services help people keep their distance while getting medical care, but it can also offer benefits to practitioners and patients alike.
More and more, patients are now directly requesting telemedicine services in place of in-person care out of the ease, potential cost-savings, and discreet nature of online visits.
Below, we will outline 5 reasons why patients are preferring to use telemedicine services, when they are appropriate for care.
1. It is less awkward to handle delicate conditions virtually
For some common health concerns, it can be a little uncomfortable starting up the conversation to get care when you are sitting in a tiny room in front of your doctor, with the hustle and bustle sounds of the rest of the office bleeding through.
This especially goes for potentially delicate concerns like erectile dysfunction, vaginal dryness, hair loss, acne, or rosacea.
What we have discovered, is that with telemedicine visits for these personal and potentially awkward issues, patients feel more comfortable getting help from the comfort (and privacy) of their own homes. And, since many of these concerns are easily diagnosable through a conversation, images, or video, patients can receive the same quality of care without having to head into the office.
2. You don't have to commute to an office
For some patients, making their way into the doctor's office for what may be a total of 10 minutes with the doctor can turn into a whole-day situation.
Commute times, getting time off work, finding parking, and figuring out child or elder care can turn what seems like an easy online appointment scheduling into a time-consuming hassle.
With telemedicine, you may want to "commute" to your home office and shut the door, but it is clearly an easier option than in-person visits.
Also Read: How to Record a Screen via iFun Screen Recorder
3. No waiting rooms
Telemedicine visits skip the waiting room.
Not only can time in waiting rooms seem to stretch out significantly, you may feel exposed to others that may have contagious conditions.
Avoiding the waiting rooms by getting virtual care for non-urgent conditions can be easier and more sanitary.
4. Prescriptions shipped to your door
For most in-office visits, your chore isn't over once you leave the office, you likely now have to swing by the pharmacy if something was prescribed.
With telemedicine visits, you can usually have any prescriptions required shipped to your home, often at no additional cost to you.
This may take an extra day or two for shipping, but if the issue is non-urgent like acne or ED, waiting an extra day or two for treatment is not usually a problem.
5. You can get medical care on your time
You know how a lot of doctor's offices close at 5 pm on the weekdays and may not even be open on Fridays and the weekends? These tight hours can make it difficult to find a time that works for your schedule, especially if you work the same hours.
With telemedicine platforms, your online visit can often be done on your schedule, whenever you have a spare 10 or 20 minutes.
This is because many services can pair you with specialists in different time zones that are still in working hours, or they utilize store-and-forward technology which collects your information and allows doctors to review it as soon as they can (even if you submitted your information at 3 am).
Bottom line
This latest push for more telemedicine services has taught the medical community many things, one of the most glaring items we discovered is that telemedicine services (such as companies like Strut Health) can help patients save time and energy, while potentially reducing the overall costs of medical care.
It is likely that telemedicine is at this point to stay. And with the ease and flexibility of receiving medical care on your terms, patients are pretty happy about that.
Also Read: Branding: An Important Aspect for all Types of Business Irrespective of the Size
Author Bio:
Jill Barat, is a Doctor of Pharmacy at Strut Health with a unique background in specialty pharmacy, innovative compounding products, supplements, and integrative medicine with a passion for helping patients live their best lives.
TheITbase
TheITbase gives tech help to Audience. Learn how to utilize Technology by How-to guides, tips and also you can find cool stuff on the Internet.
Related posts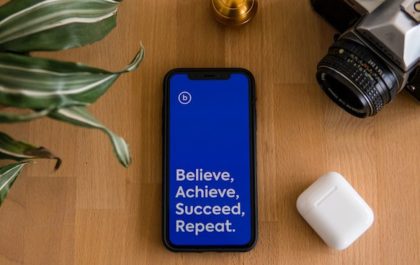 What can we expect for the future of Flutter in 2023?
Undoubtedly, mobile applications have become an essential element for most companies in the digital era. As smartphones are more commonly…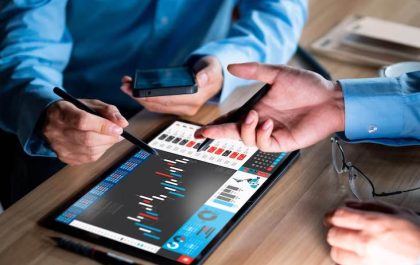 How can you Make Money on Forex without Special Knowledge?
Whether it is possible to make money on Forex without investments has always interested those who are looking for passive…