In the fast-paced world of computing, it can be easy to focus exclusively on technological advances while forgetting about the actual humans that use today's top devices, websites, and apps. In reality, however, far more goes into server hosting than most people realize. The sooner we recognize the human element, the more capable we'll make strategic decisions that promote greater efficiency, security, and general functionality.
Customer support is a critical component of every industry – especially server hosting. Without it, organizations are vulnerable to everything from security issues to reputational damage.
It's high time we give customer support the full respect it deserves as a critical aspect of server hosting. Please keep reading to learn more about its influence and why it's so vital.
Limiting Downtime
Downtime is a major source of concern these days, with even an hour or two causing devastation for many organizations. Experts from Gartner estimate that it leads to losses of $5,600 per minute. It results from an immediate lack of purchases, sign-ups, or other conversions and the reputational damage that can continue to cause problems weeks, months, or even years later.
While various steps can limit the potential for downtime, it's also essential to determine how the issue will address should the worst-case scenario arise. Vital customer service provides powerful peace of mind, as representatives can quickly bring sites back online. These experts understand that every minute matters.
Ideally, dedicated hosting providers will offer 24/7 customer support. It limits the need for a wait, ensuring that a representative can start working on a solution immediately – no matter the time of day. Without the assurance of 24/7 support, there's no guarantee that issues sparking downtime will address anytime soon.
Improving Efficiency for Server Maintenance
Regular maintenance is essential for supporting a high level of server performance. A well-maintained server will promote excellent speeds and reliability, thereby reducing the potential for outages. Often, however, server maintenance is accompanied by some downtime element, which, as we've already discussed, is hugely problematic. Strong customer support can make the maintenance process as efficient as possible, thereby ensuring maximum uptime and limiting costly disruptions.
Also Read: Some Indicators that You Have Outgrown Your Web Hosting
Boosting Business Reputation
A reliable dedicated server makes for a trustworthy web presence.
It, in turn, can be a reputational boon, as today's clients and customers want to know that they can depend on their favorite sites to be available when they're needed. Dedicated server reliability rests on customer support technicians' hard work who respond quickly and effectively to resolve any issues that may come up – and prevent such problems from occurring in the first place.
No Surprises
With dedicated hosting, it's important to know how servers function, when they will require maintenance, and whether security threats are possible. Consistent updates place those who use dedicated servers in a more proactive position, granting a greater degree of control over the entire experience.
Dedicated hosting providers with desirable customer support make up keeping all users up to date on the latest developments. It may occur through email alerts, social media updates, or notifications made through customer support portals. If there's any confusion, customer support can then contact you to provide additional insight. It limits the potential for unwanted surprises and helps users plan accordingly.
Peace of Mind
Many organizations and individuals value the increased freedom that comes with dedicated server hosting, but with greater control comes increased potential to make the wrong decisions. While managed system administrators can mitigate much of this risk, customer support is key to delivering long-term peace of mind. There's a lot of comfort in knowing that, should the worst-case scenario unfold, help will be on the way quickly.
Customer support should be an essential aspect of dedicated server selection. With prompt attention from representatives who boast exceptional training – and an evident passion for their work – it's possible to see huge benefits in efficiency and reliability. What's more, excellent customer support will make the process of managing and maintaining a dedicated server a lot more enjoyable – and this should not discount.
Author Bio
Aa reliable site is a hosting company that offers dedicated server solutions to meet a variety of needs. With data centers in four locations across the United States, ReliableSite servers provide low latency, excellent security, and 24/7 customer technical support.
TheITbase
TheITbase gives tech help to Audience. Learn how to utilize Technology by How-to guides, tips and also you can find cool stuff on the Internet.
Related posts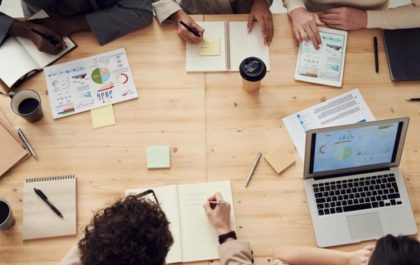 How to Plan a Project That Is Guaranteed to Succeed
Planning and executing a successful project can be a challenging task, especially if you have never done it before. But,…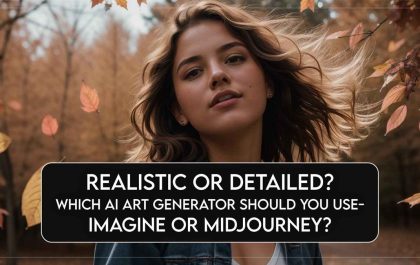 Realistic Or Detailed? Which AI Art Generator Should You Use – Imagine Or Midjourney?
Setting the Stage for AI Art Generation Artificial intelligence (AI) art generation is a rapidly developing field with the potential…