Ray-Ban Sunglasses: A pair of flashy sunglasses for the summer could be a game-changer for a new look.Ray-Ban sunglasses are a great brand to find glasses in any shapes, color, and styles that have been popular among celebrities, and the everyday person.
Ray-Ban has come a long way from creating eyewear specifically designed for military purposes to becoming fashionable glasses for women, men and children to rock. Initially, pilots used Aviator glasses to reduce sunlight glare at high altitudes. Then in 1952 wayfarer came into the market and became popular as stars like James Dean populated Hollywood screens – and rest is history. Today the brand has worldwide fan following providing a vast range of shapes and styles for everyone to enjoy.
Flying high with Aviators
All sunglasses shades have their fashion, but when someone talks about the class and coolness of aviator sunglasses, there is no comparison. These glasses were introduced in the market as a replacement for bulky goggles used by military pilots. Sunglasses with remarkable quality, comfort, and performance are impossible to beat. A number of lens varieties are available and the gold color frames suit the number of face shapes and are the most prominent ones. Every lens has the quality to give 100% ultraviolet rays protection too.
You can also find aviator sunglasses in a durable Titanium material. Elevate your style with assures lightweight Titanium frames, made in Japan, that have a cool and delicate feel.
A new pair of wings with Ray-Ban
Another diverse pair of Ray-Ban are from the Wings collection. A diverse design that have flat temples and a flat double bridge that make for a smooth and slick pair of sunglasses. Plus, the design can block wind, particularly on beach areas. They have pure 80s vibes and one can rejoice with a number of colors combination of the frame and lens gradient.
It's the round look with Ray-Ban
60s glasses are the perfect match for a retro-cool style to commemorate a funky time in history. Round Ray-Ban glasses are a must-have and are always in trend for every season. You can find these sunglasses in a variety of lens colors with cool chic frames, like gradient brown or cool blue lenses with a gold or silver frame.
Original Wayfarer – a classic
Wayfarer Ray-Bans are up there with the classic aviator sunglasses and have dominated Hollywood screens for years. They are easy-going sunglasses that scream I'm chill vibe. Since 1952 wayfarer designs have had their place in the fashion industry and have never died out – with a slight chance that they will ever lose their cool feel. You can find classic color frames, like black or tortoiseshell, or a cool translucent frame with trendy refreshing lens tints.
What a Clubmaster
You'd be mad not to find these Clubmaster frames a cool look to vamp up your intellectual side with distinctive lens shapes. It can be paired up with different outfits as the semi-rimless frame can charm a number of different face shapes. Black and brown color frames are available and are paired with crystal brown lenses.
You can shop a wide range of these designer Ray-Ban frames at SmartBuyGlasses.
Also Read: 5 Useful Traits That Great Blockchain Investors Have
Related posts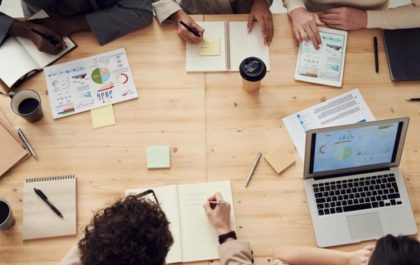 How to Plan a Project That Is Guaranteed to Succeed
Planning and executing a successful project can be a challenging task, especially if you have never done it before. But,…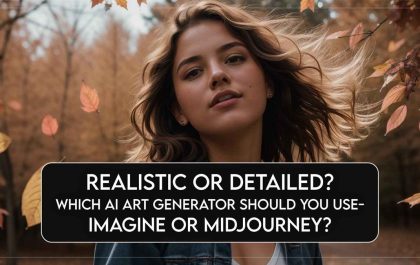 Realistic Or Detailed? Which AI Art Generator Should You Use – Imagine Or Midjourney?
Setting the Stage for AI Art Generation Artificial intelligence (AI) art generation is a rapidly developing field with the potential…